Irish Poet And Irish Musician Collaborate For Bushmills Project
Published on Sep 28 2021 10:28 AM in Drinks tagged: Trending Posts / Bushmills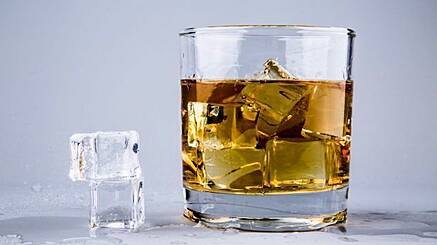 ---
Dublin-born poet and playwright Stephen James Smith has collaborated with Irish musician Kormac for a specially commissioned project for Bushmills Irish Whiskey.
As reported by The Irish News, Smith has written a poem inspired by Bushmills distillery and the north Antrim coastline, which has been put to the music of Kormac and turned into a video with photography from photographer Ruth Medjber.
The project was reportedly commissioned as part of the latest release from Bushmills Causeway Collection, and follows news from earlier this month that an estimated £130 million of whiskey is currently maturing in casks in the new warehousing units at the Old Bushmills Distillery.
Bushmills Master Distiller Statement
Bushmills master distiller Colum Egan reportedly said, "All the whiskeys used in The Causeway Collection have been expertly crafted and cared for in a unique whiskey-making tradition passed from generation to generation for more than 400 years here at The Old Bushmills Distillery.
"The Causeway Collection celebrates our extremely rare and unique cask finishes, our passion for single malts and honours our rich heritage.
"It's a privilege to work with such rare liquid, these special cask-finished whiskeys really are our greatest treasures.
"Both the 2011 Sauternes Cask and the 1995 Marsala Casks are sensational whiskeys that stand with the best of Irish single malts, giants in their own right.
"We are delighted to bring these exclusive releases to our fans across the island of Ireland."
Smith's Poem
Smith's poem and the aforementioned video that showcases it along with Kormac's music and Medjber's photography can be found below -
"Bushmills" by Stephen James Smith
Someday you should walk the causeway route along Runkerry beach and follow the River Bush beside the train tracks adorned with blackberries, buttercups and dandelions which lead into Bushmills village.
People that know better than me say about 50 millions years ago a volcanic fissure eruption formed around 40,000 interlocking basalt columns. However, I like to think it's just as easy to believe the old myth where the Irish hunter Finn McCool built these hexagonal steps creating a link to Scotland.
Time might move on, but a singular path leads us here. To a fertile valley where an underlying geology of basalt makes the water hard, but it's not hard to see how life can be idyllic here and why the waters flow with Atlantic salmon and brown trout.
It's time to cast aside aspersions and immerse yourself in what connects us all. Are we not all tributaries of the same old river? So if a place makes a people, and people make traditions, it's the intergenerational family values distilled into the water from St Columb's Rill that creates this elixir.
Honouring heritage is more than the malting of barley, it's more than ancient copper kettle pots with their swanny necks, it's having the resilience and confidence to have faith in what you do, rarity should be held dearly.
Here, it's the hands of third and fourth generation Coopers that hold things together, who risk splinter and hammer blow to bung a barrel. With a touch they understand the swirls in the grain of a white oak. Amongst all the iron hoops and mild steel, there is something more solid that solders these kin to this atelier.
You know this is just part of our story
The first raising of a glass toasting the Angel's share
You know it's people and new encounters that makes us dare.
You know it's in following the river we can find the path of least resistance
It's in meeting each other halfway we learn to shorten the greatest distance.
Someday that journey you promised to make will start today.
© 2021 Hospitality Ireland – your source for the latest industry news. Article by Dave Simpson. Click subscribe to sign up for the Hospitality Ireland print edition.
Advertisement