Drinks Industry Lobbying For Tax Write-Off On Unpaid Bills Due To Pub Closure Fears
Published on Nov 25 2021 9:58 AM in Drinks tagged: Trending Posts / Ibec / VFI / LVA / Vintners' Federation of Ireland / Licensed Vintners Association / Drinks Ireland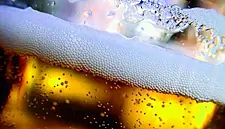 The drinks industry is lobbying the government for a tax write-off on unpaid bills due to fear of a wave of pub closures.
As reported by The Business Post, it comes at a time when publicans are fearful of their premises being ordered to close again if the number of COVID-19 infections continues to increase.
The drinks industry is reportedly concerned that there will be more pub closures, which will leave it with more unpaid bills for alcohol supplied.
Industry Organisations Efforts And Statements
Drinks Ireland, which is part of the employers' group Ibec, has reportedly been lobbying ministers and senior civil servants for a tax write-off on the excise duty on alcohol if pubs do not pay them for it.
Drinks Ireland chief executive Patricia Callan has reportedly been lobbying for the tax write-off with Tánaiste Leo Varadkar, Minister for Finanace Paschal Donohoe and Minister for Agriculture Charlie McConalogue.
Callan reportedly said that the drinks industry is normally very good at managing debt in the pub trade but now has to deal with the impact of COVID-19 on the sector, and, "Obviously, once the government supports are removed, we're concerned that bad debts become bigger issues and businesses actually move to close."
The Drinks Industry Ireland Group, which is the umbrella organisation for the drinks industry in Ireland, has reportedly also lobbied for the same tax write off in the event of pubs' bad debts.
Reportedly according to the Vintners' Federation of Ireland (VFI) and the Licensed Vintners Association (LVA), there were 349 pub closures in the past 12 months, which accounted for approximately 5% of the country's 7,000 pubs.
VFI chief executive Padraig Cribben reportedly said that it is hard to predict how many pubs will close in the coming months, and, "A lot will depend to a certain extent on what happens in the next five weeks, because many pubs rely on the four weeks of December to keep them going until St. Patrick's Day."
Callan reportedly said that the drinks industry has taken back all the alcohol that pubs had been unable to sell when they were shut down during the pandemic, and, "We didn't charge them for it. We undertook the whole cost of collection and disposal of all of that."
Drinks Industry Cannot Claim Excise Duty Back
The Revenue Commissioners reportedly made special arrangements so that the drinks industry did not have to pay any VAT or excise duty on this "spoiled" stock. But while the drinks industry can claim back VAT on unpaid bills for alcohol that has been actually sold in pubs, it reportedly cannot claim the excise duty back.
The government reportedly takes in approximately €1 billion each year in excise duty on alcohol sales. This figure reportedly held up last year, as consumers reportedly purchased additional alcohol from supermarkets and off-licences during the extended pub closures.
EU Law
However, the Minister for Finance has reportedly not included any provisions for a tax write-off on excise duty on bad debts in the current Finance Bill going through the Dáil, because it is reportedly not permissible under EU law.
A Department of Finance spokesperson reportedly said that the EU's VAT Directive allowed for bad debt relief in respect of VAT, and, "However, there is no similar provision in the EU Excise Directives and no provision is being made in Finance Bill 2021 for bad debts on excise."
© 2021 Hospitality Ireland – your source for the latest industry news. Article by Dave Simpson. Click subscribe to sign up for the Hospitality Ireland print edition.