Hospitality Ireland Presents Round-Up Of Island Of Ireland Whiskey News
Published on Nov 19 2021 8:48 AM in Drinks tagged: Trending Posts / Whiskey / William Grant & Sons / Teeling Whiskey / Dublin Liberties Distillery / Tullamore Dew / Lough Ree Distillery / Drinks Ireland / Titanic Distillers / WD O'Connell Whiskey Merchants / WD O'Connell / Old Bonded Warehouse / Emante / Creedon Group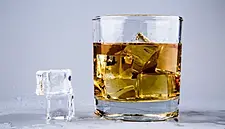 Hospitality Ireland presents a round-up of island of Ireland whiskey news.
WD O'Connell Whiskey Merchants Launches Funding Round
As reported by The Irish Independent, Waterford-based independent whiskey bottler WD O'Connell Whiskey Merchants has launched a funding round potentially worth €1.5 million as it targets further expansion of brands into new markets.
WD O'Connell founder Daithí O'Connell reportedly said while talking to The Sunday Independent, that the round has already attracted interest from potential investors. It has reportedly primarily focussed its efforts overseas, particularly in Hong Kong and the US.
O'Connell reportedly said, "It's going to be a gamechanger for the business. We would be looking to lay down stocks, expand the business and shore up any gaps."
The investment is reportedly set to help O'Connell grow the brand internationally. WD O'Connell's whiskies are reportedly available in Northern Ireland, the UK, Germany, Belgium, Luxembourg, the Netherlands, South Africa and some states in the US, and it reportedly plans to expand further in Europe and the US, as well as into south-East Asia.
O'Connell reportedly said that the funding will also help WD O'Connell enhance the company's new headquarters, which is located at the old Union Workhouse in Kilmacthomas, Co. Waterford. It is reportedly looking to bring as much of its operation in-house as possible and is reportedly currently installing its own maturation house, bottling line and blending facility.
O'Connell reportedly said, "We won't be up and running there probably until early next year, though all the equipment will be put in place. I imagine we will kick off doing everything in-house early in the first quarter next year."
WD O'Connell Whiskey Merchants reportedly sources premium new-make spirit and already-aged whiskeys from multiple distilleries in Ireland and abroad. It reportedly also sources its own casks, reportedly maturing and bottling the finished whiskeys when they are ready.
The firm reportedly has plans to launch three new single-cask whiskeys this year and will reportedly also be launching bottlings of two of its most popular brands - the Bill Phil and the 10-year-old single grain from their "Bourbon and Rye" series.
Lough Ree Distillery Co-Founder Discusses Roll-Out Of New E-labels For Spirits At European Event
Lough Ree Distillery co-founder Michael Clancy discussed new e-labels being rolled out across Ireland and the EU on Wednesday November 17 at spirits Summit 2021, which was organised by spiritsEUROPE, which represents producers of spirits drinks at the EU level.
In September, Lough Ree Distillery was one of two Irish distilleries, alongside Skellig Six18, that signed up to the European pilot of these new e-labels.
U-LABEL is a consumer-friendly e-label platform that is a collaboration between spiritsEUROPE and CEEV, which is the voice of the European wine sector.
The platform enables consumers across Europe to access information via QR code technology about the spirits products they purchase.
The QR code appears on Bart's Irish Whiskey, a new product from Lough Ree Distillery.
The platform allows any spirits company, small or large, to give EU consumers relevant, standardised and detailed product information, including the list of ingredients, nutrition information, responsible drinking guidelines and information about sustainability.
There are 15 spirits and wine producing companies participating in the pilot phase, ahead of the labels being rolled out further. It is anticipated that more Irish companies will adopt the system after the pilot phase.
Clancy stated, "At Lough Ree Distillery, we are very proud to be part of the e-Label platform project, enabling us to provide more consumer information on our products. It gives us the opportunity to share information in a consistent and best practice way with our customers across the EU. I'm looking forward to giving at update at the conference on the labels, which we're rolling out on our new Bart's Irish Whiskey product."
Head Spirits in Drinks Ireland Vincent McGovern stated, "Irish spirits companies are committed to providing consumers transparent information about the products they consume. Lough Ree Distillery is one of fifteen producers across the EU trialling the new labels, and we're looking forward to hearing Michael Clancy's insights at the event, ahead of the labels being rolled out further."
Belfast's Titanic Pump-House To Be Converted Into Whiskey Distillery And Tourist Attraction
Plans have been approved for the conversion of the historic Titanic Pump-House in Belfast into a new whiskey distillery and tourist attraction.
A listed building in the heart of Belfast's Titanic Quarter, the pump-house, along with its neighbouring dry dock, first opened in 1911 and is the world's only authentic Titanic landmark.
Now, Belfast drinks company Titanic Distillers has been given the green light by Belfast City Council to convert the pump-house into a working distillery with an associated visitor tour.
Included in the plans are the installation of three large stills on a mezzanine floor overlooking the original pumping engines which are situated deep in the pump-well.
All the original pump equipment and associated internal historic features of the building will be retained and available to view as part of a visitor tour, with tourists also able to relax in the adjacent tourism centre, which will include an on-site "speakeasy" bar and café with free wifi, gift shop, exhibition space and an enlarged mezzanine floor with tasting rooms.
Aside from restoration requirements, the exterior of the pump house would remain largely untouched under the plan but will be open for tourists to view the famous Thompson dry dock, which was built in 1911 to accommodate the massive White Star transatlantic liners Olympic and Titanic.
Titanic Distillers director Richard Irwin stated, "We are very excited that our planning application has been approved.
"Titanic Distillers is inspired by the people who worked in Belfast's shipyard more than a century ago - and now tourists will be able to walk in their footsteps in the very pump-house and dry dock that represent such an authentic part of the Titanic story and indeed the history of Belfast.
"At Titanic Distillers, we are very aware that we have a big responsibility as custodians of a hugely historic and global brand, and it is crucially important that we preserve the historical integrity of this building and its surrounds.
"The pump-house has survived remarkably well for more than 100 years in a very harsh environment but it is in much need of repair and any further decline would represent a major risk to its future - so our first priority is to restore the building and bring it back to its former glory while maintaining and securing its long-term future."
Irwin added, "As a listed building and such an important piece of our history, all care and attention will be devoted to preserving the building's features and ensuring that they meet modern-day standards.
"All distillery equipment and new internal mezzanine floors will be supported by a steel structure within the pump-house to avoid any harmful intrusive works to the fabric of the building.
"Whilst today represents a major milestone for us, we know that the hard work really starts here and we are now collaborating with stakeholders and funders, including Invest NI, to bring these exciting plans to life. Hopefully, we will be in a position to make a further announcement on this in the not-too-distant future."
Once completed, visitors to the pump-house will "clock in", as workers did a century ago, to view the workings of the distillery and hear the story of Belfast's whiskey tradition, why it disappeared and how it has returned with the city's first working whiskey distillery in more than 100 years. 
Titanic Distillers director Peter Lavery stated, "In the days before Prohibition, Belfast was once the largest producer of Irish Whiskey on the island of Ireland.
"Whiskey has played an important part in the history of our city. We want to revive this great distilling tradition and bring Belfast back to the forefront of Irish Whiskey production, while at the same time telling the story of a glorious past when Belfast led the way globally - not just in shipbuilding but across many areas of industry, manufacturing and innovation.
"We are excited to tell this story through our whiskey and our vision to develop the pump-house to create a truly authentic experience that will allow visitors to feel they were really there."
The Titanic Pump-House is within walking distance of Titanic Belfast, the world's biggest Titanic exhibition centre and Northern Ireland's number one tourist attraction, clocking up more than 800,000 visitors per annum in the days before COVID-19.
Also resident in the Titanic Quarter is the SS Nomadic tender ship, which ferried passengers to the ill-fated liner, and the HMS Caroline, which is a decommissioned C-class light cruiser of the Royal Navy that saw combat service in the First World War and served as an administrative centre in the Second World War.
Tullamore's Old Bonded Warehouse Gets New Owners
As reported by The Irish Times, golfer Shane Lowry and publican and hotelier Alan Clancy have acquired the Old Bonded Warehouse in Tullamore, Co. Offaly, from Tullamore Dew distillers William Grant & Sons.
William Grant & Sons reportedly said that Lowry, who is from Co. Offaly, and Clancy have bought the historic building through their company Emante for an undisclosed sum following an "extensive consultation and competitive bidding process to select an appropriate new owner".
Emante is reportedly expected to open a bar and restaurant at the site.
Clancy, who also controls the NolaClan hospitality group, reportedly said that Emante was "delighted" to acquire the Old Bonded Warehouse, and, "We look forward to doing our part to boost the local economy in the years ahead, and will be sharing more plans about the building next year."
Built in 1879, the building on Bury Quay in Tullamore was used as a Tullamore Dew whiskey heritage centre and restaurant, but the tourist attraction closed down in October of last year.
Tullamore Dew head of marketing David Moore reportedly said, "We are pleased to work with Alan Clancy and Shane Lowry to ensure that it continues to be an important destination for the town of Tullamore."
Separately, William Grant & Sons reportedly now plans to open a new visitor experience centre at the Tullamore Distillery, which reportedly employs over 90 people.
Moore reportedly said that the new centre is "currently in development", and that the distillery looks forward to welcoming visitors to it from early next year onwards. Moore reportedly added that further details will be announced "in the near future".
In recent years, over €100 million has reportedly been invested in Tullamore Distillery by William Grant & Sons, the Scottish company that reportedly acquired the Tullamore Dew brand from C&C in 2010 and reportedly subsequently brought whiskey production back to Tullamore for the first time in 60 years by constructing and later expanding the distillery on the outskirts of the town.
Teeling Whiskey Opposes Planned Dublin Apartment Scheme
As also reported by The Irish Times, Teeling Whiskey has claimed that a planned nine-storey apartment scheme for the Newmarket area in Dublin 8 is "excessive" and would have a "severe" impact on its operations.
Teeling, which operates a micro distillery beside the proposed development site, has reportedly appealed Dublin City Council's decision to grant permission for a 33-unit apartment scheme fronting Newmarket and Mill Street.
The developer is reportedly Creedon Group.
In documents lodged with the appeals board, planning consultants acting on behalf of Teelings, Cunnane Stratton Reynolds, reportedly said that the scheme "is too large, too tall and too close" to the distillery business. Teeling also operates a visitor centre that reportedly attracted 100,000 to 125,000 visitors per year before the COVID-19 pandemic.
The consultants reportedly said that the planned nine-storey height "is excessive" and reportedly described the likely project impact as "severe".
They reportedly noted that Teeling supports the development of the appeal site in principle and did not object when plans were lodged for a 2017 scheme that reached six storeys in height.
The Dublin Liberties Distillery, the whiskey brands of which include Dubliner, has reportedly submitted a letter in support of the Teeling Whiskey appeal.
The letter reportedly said that the company feels "strongly that our business will be adversely affected should planning permission be granted".
The Liberties distillery is reportedly calling on An Bord Pleanála to refuse permission "because of the substantial and negative effect that the appealed development would have on our business".
The council's planning report recommending that permission be granted reportedly concluded that "redevelopment of the site for [a] mixed use residential led scheme is acceptable taking into account the zoning of the site".
The report reportedly noted that the scheme "will not detract from the residential or visual amenities of the area".
A decision on the appeal is reportedly due in March.
© 2021 Hospitality Ireland – your source for the latest industry news. Article by Dave Simpson. Click subscribe to sign up for the Hospitality Ireland print edition.