Lillie's Opens Ireland's First Nightclub Micro-Distillery
Published on May 28 2015 2:32 PM in Pub/Bar/Nightclub tagged: Dublin / Distillery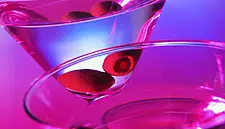 Dublin nightclubbing institution Lillie's Bordello is set to launch Ireland's first nightclub micro-distillery at the Taste of Dublin 2015 festival (11-14 June).
In the 'Lillie's Laboratory', guests can spend two hours creating their own flavoured gin or vodka. Guided by the expert team, guests will be educated in the art of distilling, as well as testing some samples along the way.
Mixologists will help patrons design their own personal combination of Lillie's Bathtub Gin or Vodka, using a slow vacuum distillation which, according to Lillie's, "captures the best from the ingredients and saves only the heart of the flavour and scent to create a fine spirit".
"Having perfected their own personal concoction, visitors can then enjoy the fruits of their labour and allow Lillie's mixologists to make them a couple of bespoke cocktails," it added.
At Taste of Dublin, Lillie's Bordello will be joined by sister company the Dingle Distillery where customers can taste the Ginito cocktail, which is made from fresh components and then of course the ingredient of pot stilled gin distilled in Dingle and cut with water from the distillery's own well, each bottle of Dingle Gin and Vodka is then hand filled into individually numbered Dingle bottles.