80% of Irish Hotels Will Increase Business in 2015: Fáilte Ireland
Published on Jun 2 2015 3:26 PM in Hotel tagged: Featured Post / Fáilte Ireland / tourism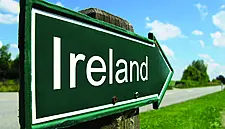 The vast majority of hotels in Ireland will see an increase in profits this year, and tourism businesses in general will improve, according to Fáilte Ireland.
Eight in ten hotels are expecting a rise in business, while 77 per cent of tourism businesses - hotels, B&Bs, restaurants and tourist attractions - are also expecting growth, as reported in the Irish Examiner.
Fáilte Ireland's tourism barometer, which gauges performance in the sector for the year so far and its prospects in the remainder of the year, shows that sentiment among tourism businesses is at its highest in years.
Favourable exchange rates for visitors from the UK and US was the most cited reason for the increased optimism, while repeat visitors, expanded marketing efforts and a general improvement in the economy were also mentioned as reasons for the expected increases.
The 'rip-off Ireland' attitude also appears to be diminishing, as a recent survey showed that 54 per cent of visitors said they found "good" or "very good" value in the country, while only five per cent found it to be "poor" value for money, compared to 41 per cent in 2007.
This, according to the respondents of the survey, has helped businesses as the country's reputation abroad improves.