A Lot On The Plate: Hospitality Tableware
Published on Jun 30 2015 4:08 PM in Features tagged: catering / tableware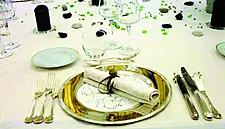 Quality tableware gives a restaurant style and complements the food on display. John Golden looks at the places that are doing it right in a shifting dining scene. Just like the menu, the staff...
Quality tableware gives a restaurant style and complements the food on display. John Golden looks at the places that are doing it right in a shifting dining scene.
---
Just like the menu, the staff and the music on offer at a restaurant, tableware can tell a customer what to expect when they walk into an establishment. The selection, quality and tableware will tell a diner immediately if they can expect fine dining, a casual experience or something a little bit more trendy and adventurous.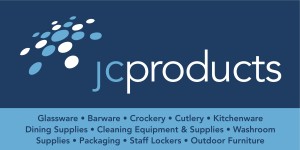 There is plenty of evidence to suggest that diners take tableware into consideration when rating a dining experience, and whether or not to return.
A survey carried out by OnePoll asked 2000 adults who dine out at least twice a month "what role tableware plays in their overall dining experience".
While most of the respondents said the food and drink on offer was still the most important factor for enjoyment, tableware was also revealed to be an intrinsic part of customer satisfaction, and a part of whether they would return or not. Over 60 per cent of the respondents agreed that the right tableware enhances the mood of the occasion, while, perhaps surprisingly, 42 per cent said they would be unlikely to return to an establishment if the tableware presentation was poor.
The real innovators of this trend have seen the fruits of their labour. Noma, the world-renowned two-Michelin star restaurant in Copenhagen, has become famous for complementing its 'foraged' food with equally innovative tableware. After chef René Redzepi opened a pop-up restaurant in Tokyo, the restaurant made the tableware it used available to buy online for those who wanted to relive the experience. The chopsticks used for the ant-covered sushi dish went for an eyebrow-raising $65. Redzepi is clearly a man who understands the power of creating an identity for a business, and tableware is no small part of that.
Sticking with a style can enhance the elegance of a business and even give diners the feel of a different era. The luxurious Ballyfin House in Co. Laois, recently named as Conde Nast's "grandest in Ireland", and host to celebrity couple Kim Kardashian and Kanye West on their honeymoon, keeps their tableware in the style of when the house was first inhabited in the 19th century. Manager Damien Bastiat told Hospitality Ireland that the tableware on display, namely the Spode Blue Italian china, is in keeping with the traditions of the house and what the original owners would have used. While Bastiat said that they have no plates created especially for their dishes, they do still bring an element of the 'wow factor' in the restaurant. "We do have the petit fours trolley, we go around the tables with this, offering them to guests, which is a bit more personal to Ballyfin."

Experience
The latest Horizons QuickBite survey revealed that 18 to 35 year- olds are driving the eating out market on this side of the water, something that restaurateurs are noticing, and reacting to accordingly. With social media sharing seeing no signs of slowing down, good presentation in a restaurant is more important than ever. Instagram cannot tell people how the food tastes, but it can show how well it was presented. Consider the advantages that presenting a meal on a high quality plate or on something unique and eye-catching can have for advertising and marketing, as something that is 'share worthy' can make the rounds. Equally, consider the potential pitfalls of unattractive tableware, as people on social media are just as likely to share something that looks out of place.
The whole idea is to create 'experience dining' for customers, who are expecting more bang for their buck these days. While the improving economy in Ireland has undoubtedly contributed to the better business being done in restaurants over the last couple of years, it is also true that restaurants are becoming more savvy in what they are offering, aware of the benefits that creating an all- round experience can have.
New colours are being introduced to tableware, beyond the traditional offerings. White will perhaps always be the industry standard, as chefs love the fact that it creates the "blank canvas" look to present food beautifully. Kate Birch, editor of Tableware International magazine, told Hospitality Ireland that when it comes to creating an attractive piece, white is the most desirable. "It is a fact that food always looks better on a neutral canvas and in particular on whiteware, so delivering the food on very patterned tableware, for example, may take focus from the food and be a step too far," said Birch. However, using a range of colours can complement the flavours and ingredients in the meal. A scientific study published by BioMed's Flavour journal reported that colour can affect how a person perceives the flavor, sweetness and taste of food. A beverage consumed out of a coloured glass was said to be more refreshing, for example. Whether or not a restaurant manager actually believes these findings, it is worthwhile paying attention to, as trying new things is important to keeping a restaurant fresh and interesting.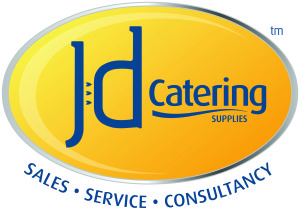 The range of materials being used for tableware is growing, as people become more accepting of the idea of using materials other than the traditional 'hotelware', ie vitrified, glossy porcelain dishes. Earthenware, ironstone, glass and even plastic are creeping their way onto tabletops. Of course, these are cheaper alternatives and must be used in the right way, and in the correct establishments. Chefs will oftentimes create a dish around what's in season, and tableware is a part of this. The farm-to-fork meal experience can be accentuated by presenting it on a dish with a rustic feel, deliberate imperfections or organic colours.
Also being offered are new designs to plates that a chef can design a meal around. Consider, for example, the so-called 'TV dinner' trays being used in haute cuisine hotels to inspire creativity in chefs and nostalgia in diners. Slates are becoming a mainstay in restaurants. Once they are oiled, they are waterproof and stain resistant, and therefore easier to work with for chefs and stored conveniently and don't suffer in food presentation.
There is no doubt that casual dining is on the rise in Ireland. The last Bord Bia PERIscope report rank "Quick Service Restaurants" as the strongest foodservice sector in the country, a trend that is likely to continue till at least 2018. Small plates, tapas, sharing dishes and dipping bowls are all in vogue, with mid-range eateries and even pubs using more food-specific tableware. Multi-functional tableware is also in high demand, especially in casual dining. Dishes that can be used for different courses and different food give that level of versatility for chefs, as well as being convenient for space, so often a problem in smaller restaurants. Birch agreed that using dishes in this fashion offers advantages in creativity and cost. "Restaurateurs can be creative with tableware, utilising pieces for functions they weren't originally intended and thereby getting maximum use out of them and so, saving money. There is a trend for many hospitality providers subverting the role of tableware – using pieces for functions they weren't originally intended – serving desserts in martini glasses, sauces in teapots. This can be both creative and cost-effective," she said.
"Businesses are ordering all-rounder pieces that can be used for a variety of purposes; as well as ordering highly adaptable and versatile collections that can be easily mixed and matched – dressed up or down – offering chefs flexible staging for creative meals and providing space for a diverse number of presentations."
Too Much
Of course, there is the potential for a backlash when restaurants perhaps go too far in their efforts to present food in eye- catching ways. Words like 'kitsch', 'novelty' and 'trendy' can quickly become 'silly', 'hipster' and just plain 'annoying' if customers perceive the tableware to be more work than the food is worth. A Twitter account amusingly called 'We Want Plates' has, in just three months, racked up over 50,000 followers. The page claims it is "Crusading against serving food on bits of wood and roof tiles, jam-jar drinks and chips in mugs." User-submitted photos of food presented on miniature park benches, shopping carts, wooden boxes, wicker baskets and, bizarrely, hats and slippers are being retweeted with witty or damning comments made by the curator. Although nobody would argue that creativity and individuality are paramount to a chef's success, they must also be aware of the potential backlash that can occur when the tableware distracts from the food.
Just like ingredients in a dish, attractive tableware is about finding the right balance. Too minimal can seem bland or uncaring, whereas too much can distract from what is ultimately being sold: the food. Finding a balance will have a positive effect on the customer's experience and enhance an establishment's reputation in the new social media world where, like it or not, everyone's a critic.