COVID-19 Pandemic Has Cost Irish Tourism Sector Over €13bn
Published on Sep 7 2021 8:03 AM in Features tagged: Featured Post / ITIC / 9% VAT Rate / Irish Tourism Industry Confederation / Employment Wage Subsidy Scheme / Tourism Business Continuity Scheme / COVID Restrictions Support Scheme / CRSS / EWSS / Business Resumption Support Scheme / BRSS / Small Business Assistance Scheme for COVID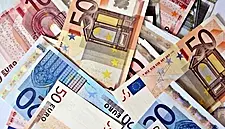 The COVID-19 pandemic has cost the Irish tourism sector €13.4 billion and caused the loss of 100,000 jobs, according to a new study by the Irish Tourism Industry Confederation (ITIC).
As reported by rte.ie, ITIC's study says that the decline in overseas visitors has cost the tourism sector €8.1 billion since 2019, with lost fares to Irish carriers accounting for €3 billion.
The lost value of domestic visits has reportedly been €1.9 billion while the decline in visitors from Northern Ireland has reportedly cost the Republic of Ireland €0.4 billion.
The analysis reportedly suggests that this year the projected tourism income will be €2.8 billion across the Irish tourism sector, which would reportedly be down from €9.3 billion in 2019 but up from an estimated €2.4 billion in 2020.
The analysis reportedly says that government supports have been vital, but that they pale in comparison to the scale of the damage.
The report, which reportedly also contains the ITIC pre-budget submission, reportedly also outlines a number of scenarios for recovery, the best of which would see a return to 2019 levels of inbound tourism by 2025, which ITIC reportedly states would lead to 240,000 annual jobs in the Irish tourism sector and €6 billion in terms of exchequer receipts.
ITIC reportedly claims that Budget 2022 will be "make or break" for the Irish tourism sector and has reportedly called for the extension of the Employment Wage Subsidy Scheme (EWSS) to June of 2022 and certainty on the 9% VAT rate.
ITIC is reportedly also seeking a doubling of tourism investment and for tax incentives for employers and businesses to create jobs.
ITIC CEO Statement
ITIC CEO Eoghan O'Mara Walsh reportedly said, "Government needs to bet big on tourism - give us the right enabling policies and restore international connectivity and we'll recover creating tens of thousands of jobs in the process.
"Without a sharp increase in routes and frequencies Irish tourism will struggle to recover. As an island nation we are critically dependent on air and sea access and Government must incentivise carriers and stimulate demand."
ITIC Statement
In a statement published on its website, ITIC said, "Budget 2022, due to be delivered on October 12th, represents a defining moment for Ireland's tourism industry. There is an opportunity to move from survival to stabilisation through to recovery but only if backed by pro-tourism and pro-aviation policies from government.
"In that context, the Irish Tourism Industry Confederation (ITIC) publishes an updated strategic plan as to how to rescue the country's largest indigenous industry and biggest regional employer. The plan includes an analysis of the cost of COVID to the industry; the size of the recovery prize in terms of revenue, jobs and tax receipts; and scenarios for revival over the coming years. Budget 2022 decisions are critical and to that end ITIC advocate that government must introduce a substantial stimulus package to kickstart connectivity, continue EWSS for tourism enterprises right through to June 2022, deliver a step-change in tourism investment, provide certainty on the tourism VAT rate, and support employers to create and sustain jobs."
New COVID-19 Support Scheme Opens For Applications
The above news coincides with news that a new targeted government funded support scheme aimed at assisting vulnerable but viable businesses the earnings of which have collapsed due to COVID-19 pandemic-related restrictions has opened for applications.
As reported by rte.ie, under the Business Resumption Support Scheme (BRSS), registered firms can claim a single payment that is equivalent to three times their average weekly turnover in 2019.
Businesses availed of other schemes such as Small Business Assistance Scheme for COVID, the Tourism Business Continuity Scheme and the COVID Restrictions Support Scheme (CRSS) can reportedly apply for the BRSS once they meet the criteria.
However, they reportedly must not have been eligible for assistance under the CRSS for any period between August 30 and September 5.
The cash payment, reportedly representing an advance credit for trading expenses, will reportedly be based on three times the sum of 10% of weekly turnover up to €20,000 and 5% above €20,000, reportedly capped at a maximum of €15,000.
The BRSS will reportedly be open to companies, self-employed individuals, partnerships, certain charities and sporting bodies, and organisations of which trading has been impacted even since restrictions have been lifted will reportedly qualify once they meet the required conditions.
Minister for Finance Paschal Donohoe reportedly said, "It does not require physical premises so businesses such as taxi drivers, on course bookmakers, wholesalers and suppliers who were not eligible for CRSS will be able to benefit under this scheme providing they meet the eligibility criteria."
An applying business will reportedly have to be able to prove to Revenue, which will reportedly administer the scheme through ROS, that its turnover between the start of September of 2020 and the end of August of 2021 was no more than 25% of their average weekly turnover in 2019.
Tax clearance will reportedly be required and the applicant will reportedly also have to make a declaration that they are eligible and provide or verify certain information about their trading activity and turnover.
Claims can reportedly be made up to November 30.
© 2021 Hospitality Ireland – your source for the latest industry news. Article by Dave Simpson. Click subscribe to sign up for the Hospitality Ireland print edition.