Mandatory COVID-19 Vaccine Passports To Be Introduced In NI
Published on Nov 18 2021 8:04 AM in Features tagged: Featured Post / Northern Ireland / COVID-19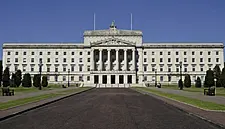 Mandatory COVID-19 vaccine passports will be introduced in Northern Ireland following a vote by Executive ministers.
Details
As reported by rte.ie, the DUP voted against the move but it was supported by Sinn Féin, Alliance, the SDLP and Ulster Unionist party.
The proposal was reportedly made by Health Minister Robin Swann, and more detailed proposals are reportedly expected shortly.
The rules reportedly will take effect on Monday November 29, but there will reportedly be a 14-day grace period before people are liable to fixed penalty notices.
The measures will reportedly apply to restaurants, bars, theatres, cinemas, conference halls and indoor events with more than 500 people not seated.
Outdoor events with more than 4,000 people not seated will reportedly also be liable, and events with more than 10,000 people will reportedly require the passports whether attendees are seated or not.
Swann reportedly wants to see enforceable COVID-19 certification in operation across a range of hospitality settings from Monday December 13.
While the four DUP ministers reportedly voted against the proposal, the party reportedly did not deploy a cross-community voting mechanism that could have blocked the introduction of vaccine certification in the region.
The Department of Health is reportedly now set to produce a further paper detailing how the policy will be rolled out.
Under the proposals, people who want to gain entry to the venues will reportedly be required to demonstrate evidence of COVID-19 vaccination, a negative lateral flow test result or proof of a COVID-19 infection within the previous six months.
DUP MP Statements
DUP MP Sammy Wilson reportedly described the decision to introduce vaccine passports as a "bad decision".
Wilson reportedly told BBC Radio Ulster, "This was a decision that was made in haste by the Executive.
"It's bad decision which is going to cost the hospitality industry a huge amount of money and it's going to result, I understand, in huge fines for those businesses and for individuals who don't comply."
Wilson reportedly also accused Swann of bringing forward the policy to "hide his own lack of planning", and reportedly said, "I don't believe that anyone should have to reveal their medical status to anyone, that should be a private issue."
SDLP Minister Statements
SDLP Minister Nichola Mallon reportedly said that the DUP has questions to answer over its opposition to mandatory vaccine passports, and, "What is their plan to protect our health service? What is their plan to reduce transmission rates, to reduce hospitalisation, to reduce deaths?
"And what is their plan to reduce the chances of people, right across Northern Ireland, facing the possibility of further restrictions coming up to Christmas?"
Swann Statements
Swann reportedly welcomed the Executive's decision and reportedly said that a "range of sustained actions" are needed to tackle the growth in cases of COVID-19 in Northern Ireland.
A statement published on health-ni.gov.uk said, "A range of sustained actions are needed to drive down Northern Ireland's COVID-19 infection rate, Health Minister Robin Swann has emphasised.
"Welcoming the Executive's decision to introduce COVID certification for hospitality settings, the Minister said, 'Certification must be seen as one piece in a jigsaw of required measures. Other measures include significantly increased use of face coverings, more people working from home and more social distancing. We need to limit our contacts and always be mindful of the importance of fresh air and good ventilation in dispersing COVID-19 particles.
"'We also need to continue the acceleration of our vaccine booster roll-out, and keep encouraging more people to come forward for their first and second doses.
"'The case for COVID certification in hospitality is not complicated. It can reduce the number of infected people in high risk settings. Vaccinated people are less likely to become infected and ill than unvaccinated people. And the virus is only transmitted by infected people.
"'Our COVID numbers are too high and we need to forcibly push them down. Our health and social care system is under severe stress. We have to act.
"'Let me also emphasise that I do not want to see further COVID restrictions on our economy or our daily lives. Such a decision is far from inevitable.
"'We can all play our part in altering the direction of this pandemic. It is in all our hands.
"'By following public health advice we can help keep each other safe and support our health workers.
"'We all want this pandemic to be over, but simply wishing it away is never going to be enough. A united effort across society is what is needed to get us through this winter.'"
COVID-19 Certification Requirements
The statement published on health-ni.gov.uk added, "COVID certification requires proof of full vaccination status, or a negative Lateral Flow Test in the previous 48 hours, or proof of recovery from a positive PCR test in the previous 30 - 180 days."
Other Measures
Other measures are reportedly to include a significantly increased use of face coverings, more people working from home and more social distancing.
Health Officials Warn COVID-19 Passports May Not Be Enough
Health officials in Northern Ireland have reportedly warned that COVID-19 passports may not be enough to stop hospitals being overwhelmed and "more severe restrictions" may need to be considered next month.
A COVID-19 modelling paper from the Department of Health has reportedly informed Executive ministers that positive cases have increased by 23% in a week.
The paper, which was reportedly seen by the PA news agency, reportedly attributes the surge partly to relaxations in the hospitality sector at the end of October and the return of schools after mid-term.
Hospital admissions have reportedly risen by 19% in the last week, and occupancy is reportedly up 10%.
The conversion rate of cases to hospital admissions has reportedly risen above 2% for the first time since early September, and is reportedly now estimated at approximately 2.8%.
The paper reportedly said that an increase in admissions is inevitable in the coming week and will continue to increase beyond that if cases numbers are not reduced.
Officials reportedly warned that community transmission is at a "high level and increasing rapidly".
The modelling paper reportedly noted that ICU occupancy and deaths have decreased in the last week, but reportedly stressed that the lag in those indicators means that they do not account for the recent surge in infections.
The Health Department experts reportedly stated that without further intervention "as soon as possible", modelling suggests hospital capacity may be exceeded in mid-December, if the current trajectory follows a central pathway.
The paper reportedly stated, "Evidence suggests that adherence to guidelines by the public is declining and that there has been very low uptake of COVID certification on a voluntary basis by the hospitality sector."
The paper reportedly stated the need for immediate measures to increase adherence to current mitigations, such as face mask use and work from home guidance, and reportedly said that those mitigations will be unlikely to bring the reproduction rate below one unless they are accompanied by "widespread use of COVID certification across higher risk settings".
The paper reportedly warned that all of those measures combined may not be sufficient to reduce case numbers, and reportedly said that without a significant decline in community transmission in the next three weeks, "there is a risk that more severe restrictions will need to be considered from mid-December to avoid hospital capacity from being overwhelmed".
© 2021 Hospitality Ireland – your source for the latest industry news. Article by Dave Simpson. Click subscribe to sign up for the Hospitality Ireland print edition.