New Guidelines For Hospitality Venues Announced
Published on Oct 22 2021 8:00 AM in Features tagged: Featured Post / Restaurants Association of Ireland / VFI / LVA / RAI / HSE / Vintners' Federation of Ireland / Licensed Vintners Association / Health Service Executive / Tramline / National Public Health Emergency Team / Nphet / indoor dining / indoor drinking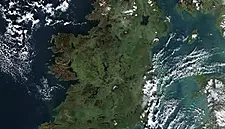 New guidelines have been announced for hospitality venues, following news from earlier this week that Digital COVID Certificates will be required to enter indoor hospitality settings including restaur...
New guidelines have been announced for hospitality venues, following news from earlier this week that Digital COVID Certificates will be required to enter indoor hospitality settings including restaurants, cafés, pubs and nightclubs until February of 2022 at the earliest, as well as subsequent news that Taoiseach Michéal Martin told a meeting of his party on Wednesday October 20 that then-soon-to-be-published new guidelines for hospitality venues that will apply from today (Friday October 22) will be practical and common sense will apply.
As reported by rte.ie, Minister for Tourism, Culture, Arts, Gaeltacht, Sport and Media said that nightclubs can open at 100% capacity from today.
Minister Martin reportedly said while speaking to RTÉ News that in the case of live venues a maximum of 1,500 people can stand along with 100% seating, and that the safety guidelines are necessary to balance public health while also facilitating the reopening of all sectors.
Minister Martin reportedly said that she is striking a balance between protecting public health and assisting the nightclub and live venue industry, which had been closed for nearly 600 days.
Minister Martin reportedly said that the measures will be reviewed over the coming weeks to ensure that the correct balance is being struck between easing COVID-19 restrictions for a long shuttered industry, while also continuing to protect public health.
Additionally, hospitality settings can reportedly have multiple table bookings with a maximum of 10 adults per table, as well as five people aged under 18, people can reportedly queue at the bar, but they must be socially distanced, and must then return to their table.
The guidelines reportedly also state that physical distancing of at least one metre is considered "best practice" between tables, and pre-booked, time limited slots of 105 minutes are reportedly no longer outlined as "a risk mitigation requirement".
Taoiseach Statements
The Taoiseach reportedly said, "To be frank with you, COVID has created a situation, the situation has taken a turn for the worse. The government has responded to that and followed the advice of Nphet.
"It's very straightforward. It's very difficult. It's very tough and challenging for all concerned. But the key point is the government decision facilitates a reopening within a certain restrictive environment because of COVID-19."
The Taoiseach reportedly said that the government has reopened society "very effectively" and the economy has bounced back, and, "Thousands of people have come back to work. I think the government have handled, and I think the Irish people have, and different sectors, have handled the phased and cautious reopening of our society well actually, since early springtime."
The Taoiseach reportedly called on people to get vaccinated and reportedly said that it is encouraging that a large number of people have come forward to get the vaccine for the first time due to the debate around hospitality.
He reportedly said, "We need more of that. People should get vaccinated. It will protect you and those around you from becoming severely ill, and from being admitted to hospital and to ICU."
When asked if he could guarantee that, as COVID-19 cases increase, there will not be a resumption of restrictions by Christmas, the Taoiseach reportedly said that vaccination rates are between 92-93% and that that gives the country "significant protection", but reportedly added that as we move into winter, experts are analysing COVID-19 all the time.
He reportedly said, "We've seen this seasonality dimension that some virologists and others would have argued for, for quite some time. And I think we're beginning to witness that. And so we have to monitor this. The phase we're now in does speak to a collective effort from everybody to be cautious."
RAI Reaction
The Restaurants Association of Ireland (RAI) has reportedly given what it terms "a guarded welcome" to the new guidelines, and reportedly said that the industry is "moving forward in the right direction" following talks with government officials.
The RAI reportedly added that while social distancing remains, the increase in table numbers and the return of multiple bookings is "welcome", and that, in particular, it welcomes the return of multiple bookings as well as an increase in table numbers to ten adults, or 15 if it includes children.
LVA Reaction
The Licensed Vintners Association (LVA) reportedly said that the guidelines are "positive measures which seem to have resolved some of the outstanding issues".
However, LVA chief executive Donall O'Keefe reportedly said that the LVA does "foresee challenges" regarding how people order and collect their drink at the bar in busy venues, and that the LVA is "disappointed" that the use of the full bar counter has not been permitted yet, given what else was approved.
UCD Professor Of Virology Statements
Assistant Professor of Virology at UCD Gerald Barry reportedly said that he has great optimism around the reopening of clubs and live venues, and reportedly added that they have been "punished so badly" during the pandemic.
However, Barry reportedly said that there are mixed emotions with both "great enthusiasm" for reopening, but also considering the reality and knowing that any social gathering increases the risks of infection, and that with a nightclub setting and very close contacts, inevitably that is going to increase the risk of transmission, but he reportedly warned against finger pointing at nightlife and blaming that section of society for what is "a general issue" across the country.
Nightclub Promoter Statements
Nightclub promoter Buzz O'Neill reportedly said that those operating clubs and live venues are going to be under pressure this weekend as they reopen with new guidelines, and, "We want to get this right and we have one chance to get it right this weekend,", and reportedly appealed to customers to show respect and patience to staff.
Tramline Owner Statements
The owner of Tramline in Dublin, Ian Redmond, reportedly said that he is looking forward to opening the doors at 7pm today with a mix of "trepidation, anxiety and excitement."
Redmond reportedly said while speaking on RTÉ's Morning Ireland radio programme that it was a tough call for the government and Nphet to make, given increasing COVID-19 numbers, but that he thinks that they can open safely, with temperature checks along with COVID-19 certificates and ID checks, and, "We can't take any chances and it is public safety."
VFI Statement
In a statement published on its website, the Vintners' Federation of Ireland (VFI) said, "The Vintners' Federation of Ireland (VFI) says that while anomalies remain in the guidelines for pubs compared to guidelines for night clubs, the partial reopening of bar counters is a welcome development that will ease the staffing burden on publicans.
"From [Friday October 22] customers in pubs will be allowed order at the bar counter before returning to their seats with their purchase. This is a change to the current guidelines that allows only table service and will reduce the number of staff required in pubs. Nightclubs will also follow the same rules for the bar counter and will be prohibited from allowing customers sit or congregate at the counter.
"Normal trading hours will also resume from Friday while the requirement to provide proof of immunity will be retained for some time to come.
"Anomalies remain in the guise of 100% capacity permitted in night clubs while social distancing in pubs will significantly reduce capacity in those venues.
"Padraig Cribben, VFI chief executive, says, 'The new guidelines allow customers order at the bar counter which will have a big impact for publicans struggling to find lounge staff. We also welcome the reopening of nightclubs and note clubs must follow the same restrictions as pubs in relation to bar counters.
"'While we welcome the reopening of night clubs we now have the anomaly where clubs can operate at 100% capacity but pubs must operate at reduced capacity because customers will not be allowed stand or congregate at the bar. This will lead to a farcical situation where 1,000 people can dance or stand around drinking in a nightclub but a small number of customers cannot sit at the bar of their local pub or, indeed, play darts or pool.
"'It's obvious these guidelines were issued by government without any meaningful consultation with the hospitality sector. We now have to work with members to implement changes that go live in less than 24 hours,' concludes Mr. Cribben."
Antigen Tests
Additionally, as announced earlier this week, antigen testing will soon be provided to close contacts of confirmed cases, and, as reported by rte.ie, the national lead for testing and tracing, Niamh O'Beirne, has explained how this new process will work.
Antigen tests will reportedly be sent out to close contacts if they are both vaccinated and have no symptoms. If a vaccinated person does have symptoms, they will reportedly be referred for a PCR test, as will close contacts who are unvaccinated.
However, for those who are vaccinated and have no symptoms, they will reportedly be sent five antigen tests in the post and will reportedly be required to complete three in all, one every two days. If any of these returns a positive result, they are reportedly advised to then go seek a PCR test.
The Health Service Executive (HSE) will reportedly run information campaigns and produce video content to explain how to best use an antigen test.
A new report for the government on the use of rapid antigen tests has reportedly concluded that they may play an important part of future COVID-19 testing programmes.
The Interim Report of the Expert Advisory Group on Rapid Testing reportedly says that although the tests do not identify all cases of COVID-19, they are cheap and can be deployed at scale.
The report reportedly says that they can reliably detect those most likely to be infectious and the speed of the result enables rapid intervention to prevent onward transmission, and reportedly calls for ongoing engagement with government departments to support planning for current and future needs for antigen tests as a component of preparedness planning.
The report reportedly says that at present PCR testing is the gold standard for diagnosis of COVID-19 infection and that anyone with symptoms should book an appointment for a PCR test.
The report reportedly concludes that rapid antigen tests are an additional tool and not a substitution for existing public health measures, and reportedly also points to clear evidence, both in Ireland and elsewhere, of widespread misconceptions among the public regarding how to use antigen tests appropriately, what the results mean for the likelihood of having COVID-19, and the implications of test results for subsequent behaviour.
The expert group was reportedly chaired by Professor of Infectious Diseases and consultant at Cork University Hospital Mary Horgan.
The report is reportedly the fourth report on antigen tests that has been produced in Ireland during the pandemic.
Horgan reportedly said while speaking on RTÉ News at One that it is hoped that plans to send rapid antigen tests to the homes of close contacts will be "up and running next week", and that "a huge amount of the work has been done in the background" before the plan was announced as part of the relaxation of restrictions.
Horgan reportedly said that these tests can be used to help "try to break that chain of transmission" as the economy and society is reopening, and that approximately 40% of people who have COVID-19 do not know that they have it, and the tests are a measure to "simply and easily" identify individuals who are infectious.
Horgan reportedly said that her group has been working to ensure that people understand when rapid antigen testing is appropriate and what to do if a positive test is returned.
Work has reportedly also been done to link in with the test and tracing system. A portal has reportedly been created through which an individual who has a positive antigen test result can upload their result and link it in with the PCR system.
Horgan reportedly added that the phased return to the workplace could "potentially" be accelerated with the use of these tests.
No Masks Required When Dancing In NI Nightclubs
Meanwhile, as also reported by rte.ie, ministers in Northern Ireland have reportedly agreed the wearing of masks will not be required while dancing at nightclubs in Northern Ireland when they reopen on October 31.
On that date in Northern Ireland, social distancing rules that currently limit capacity in bars and restaurants will reportedly change from regulation to guidance, people will reportedly also be able to move freely around hospitality premises including being able to stand at the bar for a drink, and indoor dancing will reportedly resume across the hospitality sector.
Masks can also be removed in settings that involve drinking and eating.
NI Holiday At Home Voucher Scheme In Doubt
In other Northern Ireland COVID-19 measure-related news, as reported by The Belfast Telegraph, Northern Ireland Economy Minister Gordon Lyons has cast doubt on a planned multi-million pound Holiday at Home voucher scheme as he stated that it is now a matter of "if", not when, the proposed voucher scheme proceeds.
The scheme is reportedly intended to give households in Northern Ireland a £100 voucher off a two-night stay in accommodation after it has been paid for, or a £20 voucher off of a visit to a tourist attraction.
© 2021 Hospitality Ireland – your source for the latest industry news. Article by Dave Simpson. Click subscribe to sign up for the Hospitality Ireland print edition.