Resumption Of Indoor Hospitality Services Delayed
Published on Jun 30 2021 8:32 AM in Features tagged: Featured Post / IHF / Restaurants Association of Ireland / VFI / LVA / RAI / Irish hotels federation / Vintners' Federation of Ireland / Licensed Vintners Association / Drinks Ireland / indoor dining / EU Digital COVID Certificate / indoor drinking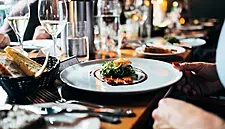 Taoiseach Micheál Martin has announced that indoor hospitality services will not resume on July 5, as previously planned, due to concerns about the spread of the Delta variant of COVID-19, and that when indoors hospitality services do resume, they will be for individuals who are fully vaccinated or who have recovered from COVID-19 only.
Rte.ie quotes Martin as saying, "We are in a race between the variant and vaccine...and we want to do everything we can to ensure the vaccines win".
Martin reportedly said that the eventual of indoor hospitality services will be limited to those fully vaccinated individuals or and individuals who have recovered from COVID-19, and that the government was advised in very stark terms by public health officials that there is a real risk of spreading the virus if the resumption of indoor hospitality services takes place on July 5.
Martin reportedly said that the government will find a workable approach to resuming indoor hospitality services and will provide additional supports in the coming weeks.
The government said that it will devise an implementation plan for a system to verify vaccination of immunity by July 19.
Minister for Health Stephen Donnelly reportedly said that the government intends to agree a plan by July 19 in consultation with the hospitality industry to resume indoor hospitality services for individuals who are fully vaccinated or who have recovered from COVID-19.
Donnelly reportedly also said that Nphet has advised the government that employees who are not vaccinated can work in hospitality and tourism venues under a proposed vaccine certification system for indoor dining, and that the concerns in this regard need to be discussed with the industry and representative bodies.
Minister for Transport, Climate, Environment and Communications Eamon Ryan reportedly said that in the last 10 days, a test indicating the incidence of the Delta variant of COVID-19 has shown that it has increased from 20% to 50%. Ryan reportedly said that until June 17, the advice was that indoor hospitality services could resume on July as previously planned, but that the results this test created the need for a change in approach.
Organised Events, Weddings And Visits
Despite the delay to the resumption of indoor hospitality services, from July 5, the number of people who can attend organised events will be permitted to increase to 200 or 500 for stadiums and venues that have a capacity of more than 5,000, and weddings that are already planned will be permitted to proceed on the basis of the expected changes, with 50 guests being permitted to attend wedding receptions with protective measures in place.
Additionally, the number of people who can visit together will not be limited for individuals who are fully vaccinated or who have recovered from COVID-19 in the previous nine months.
Based On Nphet Advice
The government said that the above decisions were based on advice from Nphet that the incidence of the Delta variant of COVID-19 in Ireland is increasing quickly and the variant poses a significant risk, particularly to individuals who have not been fully vaccinated yet.
International Travel
As regards international travel, depending on the prevailing public health situation at the time, Ireland will implement the EU Digital COVID Certificate system on July 19, as previously announced.
Donnelly reportedly said that the Government will "fully align" with the EU for the EU Digital COVID Certificate and permit people to travel in or out of Ireland under three criteria - fully vaccinated, recovered from COVID-19 within the previous nine months or possession of a pre-flight PCR test.
Donnelly reportedly said that the National Public Health Emergency Team (Nphet) has advised the government that pre-flight PCR tests is not what it recommends, and that "the government supports that advice, however under law people will be allowed to travel and allowed to return with that pre-flight PCR test and not have to home quarantine".
RAI Response
In a statement published on its website responding the above news about indoor hospitality services, the Restaurants Association of Ireland (RAI)'s CEO, Adrian Cummins, said, "Restaurant, pub and café owners will now be placed in the unenviable, complex and difficult position of allowing vaccinated customers enter indoors and restricting non vaccinated customers to outdoor dining. Such a practice of refusing access to goods and services in currently illegal under equality acts. The hospitality sector contains a diverse range of workers by age with front of house mostly the unvaccinated age groups, who will now be asked to refuse access to their peers? This makes no sense and will restrict indoor dining to those in the 40-60 age groups who are fully vaccinated whilst the hotel across the street has families and guests dining indoors since 2nd June.
"We are calling on the government to reopen indoor hospitality with immediate effect in line with our colleagues in Northern Ireland and across Europe."
LVA Response
In a statement published on its website, the chief executive of the Licensed Vintners Association of Ireland (LVA), Donall O'Keeffe said, "This latest suggestion from Nphet that pubs and restaurants should police who is and isn't vaccinated is utterly ridiculous and unworkable. Nphet has lost the run of themselves and possibly the entire country this time. It is completely bizarre that they would introduce such a system this late and basically try to panic the entire country into accepting a process that would create a two tier society. Does anyone in Nphet actually take into consideration the real world implications of these outlandish ideas at all? We can't take them seriously after this.
"From the outset of this pandemic pubs and hospitality have made massive sacrifices for the good of public health. We are calling on government to allow reopening indoors on 19th July, which is a further two week delay meaning some pubs will have been closed for 489 consecutive days at that stage. This will allow for those aged 60-69 to receive further vaccines and will be in line with the date of resumption of international travel. Pubs would then reopen with the current social distancing requirements and licensing hours that currently govern outdoor service."
VFI Response
In a statement published on its website, the chief executive of the Vintners' Federation of Ireland (VFI), Padraig Cribben, stated, "The idea that only allowing the fully vaccinated into hospitality venues is highly problematic and probably unworkable for a number of reasons, not least how do publicans and their staff police such a policy? Government has consistently stated it would not introduce this type of measure so for it now to change course has left the pub trade reeling…The summer season is here and with no date for reopening indoors our members will be wondering how long it will take to implement a vaccine admission protocol. There will be huge concern this will become a talking shop with ongoing delays. Is that the actual desired outcome of government and Nphet?
"The way government has dealt with pubs over the past 15 months is shocking. So many reopening dates postponed or delayed and now this unworkable plan that will create a two-tier society that can only lead to animosity towards publicans and their staff, who are effectively being asked to become agents of the state.
"As ever, we stand ready to engage with government to find workable solutions to get hospitality open as soon as possible."
Drinks Ireland Response
Drinks Ireland director Patricia Callan stated, "We are disappointed by today's announcement and the continued disruption to one of the worst-affected sectors in our economy. The default position to lock down or delay reopening of the hospitality sector, with very little notice, is no longer appropriate in the context of the vaccine roll-out and our position as a clear outlier in the EU. In the immediate term, we need an opening date from government, that it sticks to, as well as clarity on the metrics to allow this to happen.
"The hospitality sector, and wider drinks industry, has done its part by putting in place stringent COVID safety measures, with massive upgrades and investments.
"To date, the sector has been told that ensuring a certain portion of population were vaccinated would be sufficient to open.
"We need a long-term plan for the sector beyond keeping it shut and providing supports. Relying on proof of vaccination or recovery alone is unfair. Other countries have moved to living with COVID and have rolled out antigen testing and other measures like ventilation to allow their sector to open and these must be considered also."
IHF Response
Irish Hotels Federation (IHF) president Elaina Fitzgerald Kane stated, "Public health remains the number one priority and we appreciate the challenges facing government as it seeks to reopen society and the economy safely. However, the past 15 months have been particularly difficult for the wider hospitality sector especially given the repeated and prolonged closures.
"These last-minute decisions are causing enormous challenges for businesses as well as being devastating to the morale of business owners and their teams. After weeks of planning and just as they thought they could start the long road to recovery, their plans have effectively been put on hold again. The impact of this delay will be felt far and wide, affecting suppliers and retailers as well as hospitality businesses. Indeed, in some cases, whole communities rely on the tourism and hospitality industry. Urgent clarity is required on what reopening will look like so business owners can plan effectively and realistically."
Fitzgerald Kane also welcomed the news that the easing of restrictions for weddings will proceed on July 5, saying, "The pandemic has had an incredible impact on couples and their families."
Fitzgerald Kane added, "We look forward to the day when all restrictions are lifted. But in the meantime, this pandemic is continuing to disrupt the livelihoods of thousands of business owners and their teams across the wider hospitality sector and every effort must be made to minimise any further impact on them."
Talks With Government Representatives
As reported by rte.ie, representatives from the hospitality industry are now due to hold talks with Tánaiste Leo Varadkar, Donnelly and Minister for Tourism Catherine Martin.
Cummins reportedly said that the RAI will be seeking a date for the resumption of indoor hospitality services from Varadkar, and reportedly warned that the hospitality industry is getting increasingly closer to holding a national protest about the maintaining of restrictions on the sector.
Previous Reports
The above news follows reports from earlier this week that indoor hospitality services could resume for fully vaccinated individuals only and that a number of hospitality organisations had called on the government to provide clarity about when hospitality venues will be permitted to resume indoor services.
© 2021 Hospitality Ireland – your source for the latest industry news. Article by Dave Simpson. Click subscribe to sign up for the Hospitality Ireland print edition.