Twelve Enforcement Orders Served By FSAI In May
Published on Jun 7 2016 2:59 PM in Food tagged: Food Safety Authority / Food / Food Safety / FSAI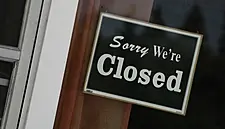 The Food Safety Authority of Ireland (FSAI) served a total of 12 Closure Orders in May.
Three Closure Orders was served under the FSAI Act, 1998 on:
- Syrian Foods (food stall), 14 Creagh Woods, Gorey, Wexford
- Chens Chinese Take Away, Parnell Street, Mountmellick, Laois
- Centra Lower William Street (supermarket), 9 William Street, Limerick
- Mr Simms Old Sweet Shoppe (sweet shop), 59 Dame Street, Dublin 2
- Lal Quila (restaurant), Tramway Terrace, Douglas Village, Douglas, Cork
- China Kitchen (restaurant), Market Place, Clonmel, Tipperary
Six Closure Orders were served under the EC (Official Control of Foodstuffs) Regulations, 2010 on:
- "Paddy Jack" food stall (Closed activity: cooking of raw meat), Meeting House Square, Temple Bar, Dublin 2
- Kashmir Kebab House (take away), 15 Davis Street, Limerick
- New Curry House (take away), 62 Newcastle Road Lower, Galway
- The Nest (pre-school) (Closed activity: use of the main kitchen at the rear of the premises), Block C, Brabazon Hall, Ardee Street, Dublin 8
- Caoch O'Leary (public house), Ballacolla, Laois
- El Grito (restaurant), (Closed activity: preparation of raw kebabs), 3 Merchants Arch, Temple Bar, Dublin 2
During the month of May, a successful prosecution was carried out by the HSE on:
- Little Acorns Country Bakery, Cortown Road, Fordstown, Navan, Meath
"It is particularly important during the summer months that all food businesses adhere to the strictest food safety measures. A rise in temperature during warm weather increases the potential for the bugs to multiply which can cause food poisoning." said Dr Pamela Byrne, Chief Executive of the FSAI.