BSE Scare Confirmed As 'Isolated' Case
Published on Jun 26 2015 11:04 AM in Food tagged: BSE / Co. Louth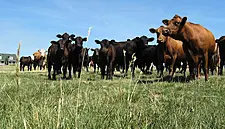 The Department of Agriculture yesterday (25 June) confirmed that the suspected case of BSE in a cow in Co Louth is an "isolated classical case".
According to a statement from the Department of Agriculture, it has disposed of animals which posed a threat and it is now confident that any threat has been removed.
"The Department identified all animals potentially exposed to the BSE agent that caused this incident those born and reared on the birth-farm one year either side of the birth date of the positive animal, and her progeny. These have been slaughtered, excluded from the food and feed chains, and tested".
Meanwhile, as reported by newstalk.com, a spokesperson for Meat Industry Ireland added that the confirmation of this single case has once again demonstrated clear evidence of, and wide-spread confidence in the effectiveness and robustness of the food safety controls in place in Ireland.
"Customers understand that this isolated case was identified as part and parcel of the rigorous surveillance system in place on animals that die on farms," said the spokesperson.