Profits Increased At BFree Foods Last Year
Published on Nov 24 2021 12:30 PM in Food tagged: Walmart / Cuisine De France / Ronan McNamee / BFree Foods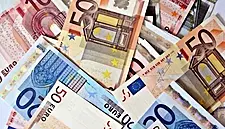 profits at BFree Foods, the gluten-free food firm established by Cuisine de France founder Ronan McNamee, jumped 50 percent to €1.4m last year as revenue surged to €32.3m.
As reported by The Irish Independent, profits at the gluten-free food firm established by Cuisine de France founder Ronan McNamee, BFree Foods, increased by 50% to €1.4 million last year as revenue surged to €32.3 million.
The performance at the company during the year reportedly came as consumers were forced into lockdowns as the pandemic emerged.
BFree Foods
The crisis has reportedly seen an increasing trend by many shoppers towards healthier lifestyles.
"Bfree continues to capitalise on strong consumer growth trends in 'free from' bakery, with a range of products that appeals to all consumers who want tasty and nutritious products that are also free from allergens such as wheat and dairy," reportedly note the directors in the accounts.
They reportedly add that 2020 was a year of "important growth" for the company, with increased sales and tight cost controls in a margin-sensitive sector.
"Our market insights and analysis lead us to believe that growth in 'free from' bakery will continue in coming years," reportedly add the directors. "To benefit from this expected growth, we are investing heavily now to ensure our business remains highly competitive and well placed to exploit growth potential."
Its products reportedly include pizza bases, wraps, burger buns, and pitta breads.
The revenue generated last year at the business was reportedly up 20% on the 2019 figure.
BFree reportedly noted that it has expanded its sales from its core Ireland and UK markets, to North America, Australia and mainland Europe.
Ronan McNamee
Mr McNamee and his business partner reportedly sold Cuisine de France in 1997 to IAWS, now Aryzta, for the equivalent of €65 million.
He reportedly subsequently invested significantly in commercial property, reportedly including a portfolio around Dublin's Grafton Street that was sold in 2016 to German property group Hines for about €55 million.
Mr McNamee reportedly established BFree in 2011. In 2017, it reportedly inked a deal with US retail giant Walmart to sell its products in the chain.
"We believe that the downside risks to 2021, in terms of Covid-19, will be mitigated by the global vaccine rollout and the economic recovery globally," reportedly note the BFree directors in the accounts.
"Having managed the initial impacts of Brexit, we continue to monitor the challenges that may arise in both demand and supply terms as Brexit-related trading factors continue to evolve," they reportedly add.
© 2021 Hospitality Ireland – your source for the latest industry news. Article by Conor Farrelly. Click subscribe to sign up for the Hospitality Ireland print edition.