Dublin Aerospace Hiring Workers For Its Operations In Dublin And Co. Meath
Published on Oct 29 2021 1:30 PM in General Industry tagged: Trending Posts / Dublin Aerospace / Bombardier / Spirit AeroSystems / 247 Aviation Ltd / SERE Holdings Ltd / SERE Group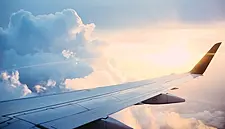 Aircraft maintenance specialist Dublin Aerospace is hiring workers for its operations in Dublin and Co. Meath. As reported by The Irish Times, the Dublin Airport-based business recently began overh...
Aircraft maintenance specialist Dublin Aerospace is hiring workers for its operations in Dublin and Co. Meath.
As reported by The Irish Times, the Dublin Airport-based business recently began overhauling aircraft landing gear at a new base in Ashbourne, Co. Meath, and chief executive Conor McCarthy said while speaking at the facility's official opening that the company is planning to double the workforce there to 150 over the next two to three years.
McCarthy reportedly said that Dublin Aerospace has taken on 12 trainees in the landing gear operation, with a further 12 aircraft mechanics at the airport, while it has also hired 20 apprentices.
McCarthy reportedly noted that the company hired 25 apprentices in September last year, despite the COVID-19 pandemic's impact on air travel, and reportedly said, "We had 1,200 applications for those position. There are a lot of jobs chasing people, but we have kept our foot on the pedal in relation to training."
Aer Lingus Regional Franchise Operation
McCarthy reportedly predicted that his other business, Emerald Airlines, could begin operating the Aer Lingus Regional franchise in early 2022 and reportedly confirmed that the carrier was bidding for the Dublin-to-Donegal public service route, which receives government support.
McCarthy reportedly said, "If we succeed, I would hope that it would be February 2022, probably later in the month, that we could be operating in the Aer Lingus colours."
Emerald has reportedly already taken delivery of its first two ATR aircraft and has reportedly started offering charter services.
Tánaiste Statements
Tánaiste Leo Varadkar reportedly said while speaking at the opening that the government is confident that the EU will give state aid approval for the €90 million that it has earmarked to support air travel's recovery.
Varadkar reportedly said, "We are confident that we will get state aid approval as we are not doing anything different from what other member states have done."
Varadkar reportedly acknowledged that air travel was one of the businesses worst hit by the COVID-19 pandemic, and reportedly said, "The government has tried to help aviation firms get through it with wage subsidies and rates waivers."
McCarthy reportedly said that government support helped Dublin Aerospace to maintain jobs through the crisis.
Investment
Dublin Aerospace reportedly invested €12 million in the Ashbourne facility, reportedly aided by state development agency Enterprise Ireland, and the Co. Meath plant reportedly has scope for up to 350 individual aircraft overhauls per year.
Dublin Aerospace reportedly now employs over 500 people across Dublin Airport, Ashbourne and Exeter in England, where it reportedly bought part of Flybe's maintenance business in 2020.
Enterprise Ireland Executive Director Statements
Enterprise Ireland executive director Stephen Creaner reportedly described Dublin Aerospace as an "incredible" success, and reportedly said, "Even during the pandemic, when the aviation sector was badly hit, Dublin Aerospace continued to deliver on its ambitions."
Creaner reportedly confirmed that Enterprise Ireland is continuing to work closely with the company as it adds customers from Europe, the Middle East, the US, Africa and Russia.
Former Bombardier Aerospace In Belfast Experienced Loss In 2020
In other island of Ireland aviation news, as reported by The Irish Independent, the former Bombardier Aerospace in Belfast experienced a $500 million (€428 million) loss in 2020.
New owner Spirit AeroSystems reportedly said that it was a "dual crisis" because it also had to contend with the continued grounding over safety concerns of the 737 Max from Boeing, which is reportedly a major customer of Spirit.
Newly-published Shorts Brothers company accounts, which reportedly  still bear the original name of the Belfast manufacturer, reportedly show losses increased from $2 million in 2019 to $500 million.
Economist John Simpson reportedly said that he believes that the $500 million loss suffered by Spirit in Belfast was the biggest incurred by a company registered in Northern Ireland, and "Bear in mind that it is the first year of trading, and they have taken on contracts, some of which are loss-making.
"It's not a good measure of their ability as a company but it is a serious handicap."
The accounts reportedly also state that the Shorts Bros pension scheme will shut from December as its costs are "unsustainable". It will reportedly instead be replaced with a defined benefit arrangement.
It reportedly adds that there will be a continued focus on reducing procurement costs and on "labour efficiencies", but it reportedly projected that revenues will have returned to pre-COVID-19 pandemic levels by 2023.
The company reportedly said that it will also be hiring a small number of agency workers, and will be restarting an apprenticeship programme.
Spirit reportedly said that its Belfast workforce is now comprised of approximately 2,700 people, which is almost half the 5,000 of five years ago, with 500 jobs reportedly shed in 2020 as the company readjusted its production.
But the accounts reportedly say that job losses would have been much worse had they not been able to avail of the government's Coronavirus Job Retention Scheme.
At its peak, 84% of the workforce, or 2,750 people, were reportedly on furlough, which reportedly saved the company $29 million in wages. 656 people were reportedly working from home at one point.
Spirit, which is based in Wichita, Kansas and led by CEO Tom Gentile, reportedly said that 2020 was a "very difficult trading year" but also a pivotal one after it finalised its takeover of Bombardier at the end of October of 2020 for a total of $865 million.
The company reportedly said that it had been "the most challenging year in aviation history", and, "The company's response focused on protecting employees, restructuring its cost base, strengthening liquidity, implementing productivity projects, and diversifying the business with planned acquisitions, including that of our Belfast operation, which successfully completed in October 2020 as part of a wider transaction with Bombardier."
There were reportedly some costs associated with the Spirit deal, but the firm reportedly said that "a key reason for the scale of the loss is the extraordinary downturn in air travel caused by the pandemic, resulting in lower production rates across our Belfast programmes and a corresponding drop in revenue driving significantly increased costs into the business".
But the deal was reportedly good news for Spirit's strategy of moving away from relying on Boeing for its business.
Buying Bombardier in Belfast has reportedly meant that it is now supplying more products to Airbus, including the supply of wings for Airbus's A220 narrow-bodied jet.
Belfast reportedly also continues to supply parts for business jets made by Bombardier.
SERE Holdings Ltd Invests Over £12m in NI Aircraft Operator 247 Aviation Ltd
In additional island of Ireland aviation news, SERE Holdings Ltd is investing over £12 million in Northern Ireland aircraft operator 247 Aviation Ltd.
In a statement published on its website, 247aviation.co.uk said, "SERE Holdings Ltd intends to invest £12m over the next twelve months in its subsidiary company 247 Aviation Ltd, Northern Ireland's newest aircraft operator, specialising in patient repatriation, transplant team and organ movement.
"247 Aviation responds to medical repatriation requests throughout the world, 24 hours a day, 365 days a year, providing a fast, professional and compassionate service. In addition, it supports its sister company, Jet Assist Aviation, in the movement of donor organs and transplant teams across the United Kingdom and Europe.
"Organ retrieval, Transplant team movement and patient transfer are time-critical missions completed daily by 247 Aviation's experienced professional team. 247 Aviation is a subsidiary company of the SERE Group (SERE Holdings Ltd).
"247 Aviation has recently welcomed the first of its three aircraft fleet, a Lear 45XR, to their home base at Belfast International Airport, (EGAA) Northern Ireland. The aircraft is the first of the initial three aircraft.
"LearJet 45XR Aircraft
"Months of planning, recruitment and training have led to the 247 Aviation team successfully landing their first official organ transfer on 17th October 2021. The flight was led by Captain James McKnight and Captain Jim Brown of 247 Aviation. The new Learjet45XR aircraft completed a return flight from Belfast to Liverpool on behalf of the NHS Blood and Transport.
"A significant investment of £12m will assist the purchase of three specially adapted aircraft. Commenting on the investment and first official flight, Chairman of SERE Holdings Ltd Stanley Edgar said, 'The pandemic put a real stop on travel throughout the world. Our sister private jet company Jet Assist experienced an increase in demand for medical repatriation and organ transfer flights due to our private handling facilities and safe 'bubble' environment at Belfast International Airport. We saw an important opportunity here to partner with Fox Flight Canada, and provide an integrated medical and aviation air ambulance service to ease the pressure on the health service, ensuring availability and reliability. Now, we are proud to say 247 Aviation has flown its very first medical flight.'
"The new Learjet 45XR is a mid-size business jet aircraft fully adapted to air ambulance standards and is stationed at 247 Aviation facilities at Belfast International Airport. The cutting-edge aircraft has been uniquely adapted to support medical flights. Medical teams will be able to constantly monitor a patient's condition, helping to ensure these vulnerable patients get the best possible care when they need it most. The new aircraft interior lends itself to simple modifications for comfortable and accessible medical configurations. It fulfills the need for high availability, reliability and service consistency for 247 Aviation's clients.
"247 Aviation joins the SERE Group
"SERE Group (SERE Holdings Ltd) is a Northern Irish, award-winning family business with several subsidiary companies which collectively have extensive knowledge and experience in road, aviation and medical transport. 247 Aviation is the Group's newest addition. Visit seregroup.co.uk to find out more."
© 2021 Hospitality Ireland – your source for the latest industry news. Article by Dave Simpson. Click subscribe to sign up for the Hospitality Ireland print edition.