Government Announces State Aid For Ireland's Airports
Published on Jul 19 2021 2:00 PM in General Industry tagged: Trending Posts / Dublin Airport / Cork Airport / Shannon Airport / Donegal Airport / Ireland West Airport Knock / Kerry Airport / EU Digital COVID Certificate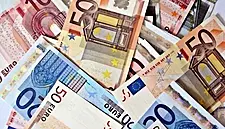 The government has announced state aid for Ireland's airports.
As reported by The Irish Times, last year, the government earmarked €26 million from an overall €80 million aviation support fund to compensate airports for COVID-19 travel ban-related losses dating back to April of 2020, and minister of state at the Department of Transport Hildegarde Naughton has now said that the government will split €20 million of this between Dublin, Cork and Shannon airports, and the remaining €6 million will be distributed in two phases to Knock, Donegal and Kerry airports.
The government has reportedly just allocated half of the €6 million that is due to the three regional airports.
A statement reportedly revealed that the department will distribute the balance following an assessment of the airports' losses in December of this year.
Dublin Airport will reportedly receive €17.7 million, Knock will reportedly receive €1.9 million, Cork will reportedly receive €1.4 million, Shannon will reportedly receive €920,000, Kerry will reportedly receive €913,665 and Donegal will reportedly receive €142,342.
Naughton reportedly explained that the government allocated the cash pro-rata based on 2019 passenger numbers at each airport.
Dublin reportedly handled almost 33 million of the 38 million people that passed through the Republic of Ireland's airports in 2019.
The Irish Times quotes Naughton as saying, "As travel restrictions begin to lift, I am also hopeful that this funding may assist in restoring connectivity by affording our state airports greater flexibility in their capacity to offer route incentives, in consultation with airlines."
International travel from Ireland resumed today (Monday July 19).
Ireland West Airport Knock Statement
A statement welcoming the news of the funding published on Ireland West Airport Knock's website said, "Ireland West Airport welcomes the announcement today by minister of state at the Department of Transport Hildegarde Naughton TD of €1.9 million funding for Ireland West Airport, to support the losses incurred by the airport in 2020 as a result of the COVID-19 pandemic.
"As part of an €80 million package of supports that was announced for Irish aviation last November, the government gave a commitment to securing EU approval for a €26 million scheme to help compensate airports for the damage caused by COVID.  Of this amount, €20 million is being provided to state airports - Dublin, Cork and Shannon - in line with a measure under Article 107(2)(b) of the Treaty of the Functioning of the European Union (TFEU). This measure is compensating airports for a portion of the damage caused by COVID to airport business in the period 1 April 2020 to 30 June 2020.
"The remaining €6 million is being provided, in two phases, to the airports of Ireland West Airport, Kerry and Donegal under sections 3.1 and 3.12 of EU's Temporary Framework for State aid measures to support the economy in the current emergency of COVID-19.
"Almost half of this amount, which relates to losses in 2020, is being announced today. The remainder will be disbursed in December following an assessment by the Department of Transport of eligible losses in the current year to end 2021.
"Announcing this funding, minister of state Naughton said 'In relation to our regional airports, "'Ireland West Airport, Kerry and Donegal, I am delighted to announce the provision of direct grant funding to these airports in recognition of the impact of COVID-19 on their business. These airports are also eligible for capital and operational funding under the Regional Airports Programme 2021-2025.'
"The funding support of €1.93 million, in support of Ireland West Airport's 2020 losses, will assist in protecting the airport's cash position and position it for a recovery in air services as international travel gradually resumes over the coming months.
"Ireland West Airport incurred losses of close to €4 million in 2020 with passenger traffic collapsing, from 807,000 passengers in 2019 to 145,000 passengers in 2020 - a passenger level last experienced in 1995. The continued impact of COVID-19 resulted in the airport closing for 160 days earlier this year and is now forecasting a slow recovery for the remainder of 2021 with passenger numbers of less than 150,000 this year.
"Welcoming the announcement, Arthur French, chairman, Ireland West Airport, said, 'I wish to thank the Taoiseach, ministers Ryan and Naughton and our local TDs, political representatives and the Western Chambers for their continued strong support for the airport and the regions it serves. Without this continued support and that of our Local Authority shareholders the airport would be in a critically vulnerable position as a result of the COVID-19 pandemic. However, following the introduction of the EU Digital COVID Certificate, and the lifting of travel restrictions next week, combined with the continued strong roll-out of the vaccination programme, we can look forward with confidence for the first time in 18 months that our industry is starting to see positive signs of recovery. Although, there is still uncertainty ahead, we are confident there is a strong demand for international travel from our airport as evidenced in the positive announcement by Ryanair this week of a new winter service to Milan following their recent announcements of two new services to Edinburgh and Manchester starting in September. We look forward to working with our airline partners and stakeholders in rebuilding our route network and returning the airport to growth in the coming years.'"
© 2021 Hospitality Ireland – your source for the latest industry news. Article by Dave Simpson. Click subscribe to sign up for the Hospitality Ireland print edition.