Hospitality Ireland Presents Round-Up Of Global Aviation And Airline News
Published on Oct 18 2021 12:41 PM in General Industry tagged: IAG / Whitbread / Lufthansa / Boeing / british airways / International Airlines Group / ITA / Airbus / AirAsia X / Spirit Airlines / Italia Trasporto Aereo / SMBC Aviation Capital / SMBC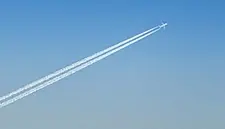 Hospitality Ireland presents a round-up of global aviation and airline news. Aviation Supply Chain Faces Mounting Strain As Demand Picks Up Global shipping and supply chain disruptions are making it...
Hospitality Ireland presents a round-up of global aviation and airline news.
Aviation Supply Chain Faces Mounting Strain As Demand Picks Up
Global shipping and supply chain disruptions are making it harder for corporate planemakers and suppliers to meet resurgent demand for parts, according to industry executives and analysts.
Disruptions, which are also hitting commercial aviation, are beginning to drive up costs and risk slowing down the aerospace industry's recovery from the COVID-19 pandemic.
With private aviation traffic surpassing 2019 levels this year, some corporate planemakers and suppliers at a flagship business jet show in Las Vegas this week flagged warning signs about supply chain and labor hiccups.
Their comments added to recent concerns expressed by Airbus Chief Executive Guillaume Faury about mounting pressure on commercial aerospace's supply chain.
Aerospace has, so far, avoided the scale of supply woes faced by auto makers and machinery companies as planemakers Boeing Co and Airbus are producing fewer jets than before the pandemic.
But supply chain strains are increasingly becoming visible for the production of narrow-body jets, which have seen a pick-up in demand due to a recovery in short-haul trips, said Eric Bernardini, global co-head of aerospace, defense and aviation at consultants AlixPartners.
Easing travel restrictions and the lure of private flights have led to an unexpected surge in business jet traffic, filling seats for private operators and expanding order backlogs for planemakers, but straining supply of jets, parts and pilots.
Planes produced by Cessna business jet producer Textron Inc are flying around 20% more than in 2019, putting pressure on suppliers to keep up with the need to deliver replacement parts.
"We're in a healthier position compared to what it could be, but we are starting to see some issues," said Ron Draper, chief executive of Textron Aviation.
Draper said Textron is managing the hiccups, but is still "seeing some suppliers pop up with capacity constraints."
Stirling Macfarlane, a segment manager in aerospace with PPG Industries, said at the show that the maker of aircraft coatings and transparencies has faced some delays in receiving needed components.
Aerospace companies are experiencing shortages of semiconductor chip and plastics, and paying far more for raw materials like steel and aluminum, Bernardini said.
The input costs are going up at a time when the pricing power in commercial aerospace industry is constrained because of overall weak demand, making it harder for equipment makers and their suppliers to pass along the increased costs to customers.
The aviation industry on average paid 27% to 44% more for raw materials in the first half of this year compared to last year, according to data from AlixPartners.
Protecting profit margins is the "number one worry" for the industry, Bernardini said.
Companies are also struggling to find enough skilled workers to ramp up production and are battling shipping delays.
Adequate staffing levels are needed to meet anticipated production increases in 2022 and 2023, said Robert Martin, chief executive of lessor BOC Aviation at a CAPA Centre for Aviation event on Wednesday October 13.
Embraer SA is keeping more parts available in its warehouses for customers, despite higher carrying costs, said Marsha Woelber, head of customer relations and aftermarket sales for the Brazilian planemaker.
"We've staged more inventory at local warehouses around the world because we know there is disruption when you look at international cargo flights or shipping containers," she said.
Some U.S. states are taking steps to help ease the bottlenecks.
Oklahoma, for example, created a portal earlier this year that helps connect local suppliers with manufacturers, such as ones in aerospace that are looking to diversify their supply chain to help fill in the gaps.
Draper said the challenge would be greater if production by commercial airlines returns to the levels of 2019, which could be a year or two away.
"If Boeing and Airbus get back to the arms race they were in and absorbing a lot of capacity, we could face capacity constraints."
British Airways Owner IAG Names Whitbread's Cadbury As New Finance Chief
British Airways owner IAG said on Friday October 15 that its finance chief, Steve Gunning, would step down after the airline's 2021 results and named Premier Inn hotel operator Whitbread's Nicholas Cadbury as his successor.
Gunning, a company veteran, became IAG's chief financial officer (CFO) in 2019, switching from the same role at British Airways. He leaves IAG at a time when airline operators have just begun to recover from the pandemic.
"Having helped guide the Group successfully through the challenges of the last two years, it is now the right time for me to seek a new challenge," Gunning said in a statement.
Cadbury, who has been CFO at Whitbread for nine years, also steered the company through the COVID-19 crisis. In June, Whitbread said bookings in its tourist locations picked up in the run-up to the summer season, with a majority of its 800-plus Premier Inn hotels operational.
"In the short term, our focus remains on ... ensuring we are set up to return to profitability in 2022 and Steve continues to play a key role in enabling the Group to achieve this," IAG Chief Executive Officer Luis Gallego said.
Separately, Whitbread said a search was on for Cadbury's successor.
Alitalia Successor ITA Wants To Join A Strategic Alliance, Says Chairman
Italy's new ITA Airways aims to join an airlines alliance next year, the chairman of Alitalia's successor said on Friday October 15.
Alitalia, which operated its last flight on Thursday October 14, was part of the SkyTeam alliance with Air France, KLM and Delta. But ITA will have to negotiate a pact from scratch and could choose to team up with others, such as Lufthansa and its Star Alliance partners.
"I am open to negotiate with everyone," Chairman Alfredo Altavilla said at a digital event to mark the debut of the airline. "ITA has been created to be a strategic element in one of the large networks that already exist in the sector."
"ITA can't be a stand-alone carrier forever," Altavilla said, although he said the new carrier would not sacrifice its Rome Fiumicino and Milan Linate airport hubs to please a future partner.
ITA started flying in place of Alitalia on Friday, after the airline that was once a symbol of Italian style and glamour was finally grounded after years of financial losses and failed rescue attempts.
Despite buying the brand from Alitalia, the carrier will fly jets with a new blue livery with traditional green-white-red from the Italian flag as details.
Lufthansa Open For Commercial Partnership With Italy's ITA Airline
Germany's Lufthansa is open for a commercial partnership with Alitalia successor ITA Airways, it said on Friday October 15.
Such partnerships are often agreed on to offer jointly operated long-distance flights or joint incentive programs such as Lufthansa's Miles & More program.
"Lufthansa is open for a commercial partnership with ITA," a spokesperson for the German airline said without providing any detail.
ITA, which started flying in place of Alitalia on Friday, has said it aims to join an airlines alliance next year.
U.S. Lawmaker Blames Boeing Leaders For Culture That Led To Crashes
A senior U.S. House Democrat who oversaw a massive investigation into the Boeing 737 MAX said on Friday October that the indictment of a former chief technical pilot should not be the end of the accountability in the two fatal crashes that killed 346 people.
"Senior leaders throughout Boeing are responsible for the culture of concealment that ultimately led to the 737 MAX crashes and the death of 346 innocent people," said Representative Peter DeFazio, who chairs the Transportation and Infrastructure Committee.
Mark Forkner, 49, was set to be arraigned after being indicted by a grand jury in Texas on six counts of scheming to defraud Boeing's U.S.-based airline customers to obtain tens of millions of dollars for the plane maker.
"Mark Forkner's indictment should not be the end of the accountability for this colossal and tragic failure," DeFazio said.
Boeing did not immediately comment. A lawyer for Forkner did not immediately respond to a request for comment.
Congress approved legislation to reform how the Federal Aviation Administration (FAA) certifies new airplanes and DeFazio said the agency "must work urgently to implement the bipartisan legislation."
DeFazio's September 2020 report said the MAX crashes "were the horrific culmination of a series of faulty technical assumptions by Boeing's engineers, a lack of transparency on the part of Boeing's management, and grossly insufficient oversight by the FAA."
The 737 MAX was grounded in March 2019 after the crash of Ethiopian Airlines Flight 302 which killed all 157 aboard.
Robert Clifford, a lawyer representing families of relatives killed in the Ethiopian crash, said the Forkner indictment "is a corporate whitewash... This inexcusable type of corporate greed goes far beyond (Forkner) at the company that haphazardly made these aircraft in an effort to increase profits."
In January, Boeing agreed to pay more than $2.5 billion in fines and compensation after reaching a deferred prosecution agreement with the U.S. Justice Department over the MAX crashes, which cost Boeing more than $20 billion.
U.S. Should Not Have Charged Former Boeing Chief Technical Pilot - Lawyer
A former Boeing chief technical pilot should not have been charged with fraud by U.S prosecutors and is not responsible for two fatal 737 MAX crashes that killed 346 people, his lawyer said on Friday October 15.
Mark Forkner, 49, was indicted by a grand jury in Texas on six counts of scheming to defraud Boeing's U.S.-based airline customers to obtain tens of millions of dollars for the plane maker. "If the government takes this case to trial, the truth will show that Mark did not cause this tragedy, he did not lie, and he should not be charged," Forkner lawyer David Gerger said in a statement.
Malaysia's AirAsia X Proposes Paying 0.5% Of $8.1bn Debt
AirAsia X Bhd (AAX) is proposing to pay just 0.5% of debt owed to each of its creditors and to terminate all existing contracts so that it can restructure 33.65 billion ringgit ($8.1 billion) of liabilities, a document seen by Reuters shows.
The Malaysian low-cost long-haul airline, a sister carrier to cash-strapped AirAsia Group Bhd, said in a stock exchange filing on Monday it had set a date of Nov. 12 for creditor meetings to vote on the restructuring proposal.
"To avoid a liquidation and to allow the airline to fly again, the only option is for AAX to undertake the proposed debt restructuring," the airline said in a 127-page explanatory statement for the creditors meeting seen by Reuters.
Half of the total liability is the cost of terminating airplane orders from its largest creditor Airbus SE for 78 A330neo widebodies and 30 A321neo narrowbodies, the document said.
AAX also proposed that if it were to garner more than 300 million ringgit ($72 million) in annual earnings before interest, tax, depreciation and amortisation, lease rentals and restructuring costs during its 2023-2026 financial years, all creditors except Airbus would be entitled to 20% of those earnings.
It is one of many carriers in the Asia-Pacific region to have entered a court-overseen debt restructuring process to survive the pandemic. Others include Malaysia Airlines, Virgin Australia, Thai Airways and Philippine Airlines.
The 0.5% of debt owed to each creditor will be paid from operating cash flow one year after the debt restructuring goes into effect, the airline said in the document.
AAX also said it is in negotiations with lessors of 29 planes and certain other creditors on commercial terms for continued or future business relationships.
It is giving lessors the option of continuing to lease planes to AAX on new terms or to accept the termination of the lease and have the relevant planes returned. Two lessors have already indicated they want to terminate the leases, AAX said in the document.
The airline added its scheme aims to arrive at a business and debt structure which is sustainable and to strengthen the group's financial position.
To gain approval for its proposal, AAX needs agreement from creditors holding at least 75% of the total debt value in each of three classes of creditors.
Airbus, which on its own forms one creditor class, declined to comment, citing the ongoing restructuring process.
AAX said several other creditors, including suppliers and lessors, had already indicated they were in favour of the proposal. AAX CEO Benyamin Ismail in September told Reuters that all creditors had indicated they want to see the airline proceed with its restructuring.
The airline plans to raise 500 million ringgit after its debt restructuring through a rights issue and share subscription.
AirAsia and its founders own some 43% of AAX. AirAsia this month reached a deal with Airbus to restructure an order for 362 narrowbody planes. It has also received approval from Malaysia's only financial guarantee issuer for a loan of up to 500 million ringgit with an 80% government guarantee.
News by Reuters, edited by Hospitality Ireland. Click subscribe to sign up for the Hospitality Ireland print edition.
Aircraft Lessor SMBC Aviation Capital To Lease 20 Airbus Jets To Spirit Airlines
As reported by The Irish Times, aircraft lessor SMBC Aviation Capital has said that it will lease 20 Airbus jets to US-based low-cost carrier Spirit Airlines.
SMBC reportedly said that it will lease 20 Airbus A320 neo jets to Miramar, Florida-based Spirit Airlines. Under the deal's terms, it will reportedly purchase and lease back 14 of the aircraft to the carrier while supplying the other six directly.
The 14 aircraft subject to the sale-and-leaseback deal will reportedly be delivered to Spirit between November of this year and September of 2022, and SMBC will reportedly deliver the other six from September of 2022 to February of 2023.
SMBC chief commercial officer Barry Flannery reportedly said that the deal reaffirms the continued demand for the company's "young, fuel-efficient narrow-body aircraft".
Spirit Airlines vice-president and treasurer Simon Gore reportedly predicted that the transaction will aid the airline in reaching planned capacity for next year and 2023.
SMBC Borrowing €430m
In additional SMBC news, as also reported by The Irish Times, the aircraft lessor is borrowing €430 million at the lowest interest ever paid by the company.
SMBC reportedly confirmed on Monday October 18 that its subsidiary, SMBC Aviation Capital Finance DAC, completed the sale of $500 million (€431 million) in bonds due for repayment in October of 2026.
SMBC reportedly said that the bonds carry interest of 1.9%, equivalent to US Treasury rates plus 0.93 per cent, which the company reportedly noted was the "tightest spread" at which it has raised capital to date.
The bonds are reportedly unsecured and fully guaranteed by SMBC Aviation Capital. The deal reportedly follows SMBC's seven-year $500 million bond issue in June of 2021.
Acting chief financial officer Eithne Manning reportedly said that the move further strengthened the company's liquidity position, and reportedly added, "This additional financing means we are well positioned to capitalise on opportunities within an airline sector that is recovering from the pandemic."
SMBC is reportedly one of the top five aircraft lessors in the world.
SMBC reportedly had a fleet of 734 owned, managed or committed aircraft at the end of June of this year.
SMBC is owned by Japan's Sumitomo Mitsui Financial Group and Sumitomo Corporation.
Article by Dave Simpson. Click subscribe to sign up for the Hospitality Ireland print edition.