Hospitality Ireland Presents Round-Up Of Global Travel, Airline And Aviation News
Published on Oct 7 2021 10:27 AM in General Industry tagged: UK / Canada / Lufthansa / IATA / Google / Boeing / Jet2 / Emirates / TUI / International Air Transport Association / Air New Zealand / Airbus / AirAsia / Air Seychelles / UK travel / UK travel advice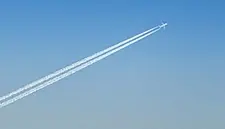 Hospitality Ireland presents a round-up of global travel, airline and aviation news.
TUI's German Head Says Bookings Recovery Continues - Funke
Holiday company TUI Group sees an ongoing recovery of bookings with demand for ski trips reaching pre-pandemic levels, the head of the group's German business told a newspaper.
"All signs are pointing towards normalization. Our customers have a lot of catching up to do after months of Corona restrictions," Stefan Baumert told the Funke group of newspapers.
"However, the booking situation is still a bit below previous levels."
For some segments the picture looks brighter.
In Germany, TUI is the biggest provider of ski travel and Baumert said demand in that category was virtually back at pre-pandemic levels.
"This segment was almost completely gone in 2020/21. Demand is more or less the same as it was before," he said, adding that several destinations had been sought after over the Christmas and New Year period.
AirAsia Group Wins Approval For $120m Government-Guaranteed Loan
Malaysia's AirAsia Group has received approval from Danajamin Nasional Berhad for a club facility of up to 500 million ringgit ($120 million), it said in a statement on Tuesday October 5.
The loan, 80% of which is guaranteed by the government, is earmarked for working capital purposes, which will support staff costs and key operating expenses such as aircraft maintenance as the group prepares to ramp up operations, it said.
The loan, disbursed as part of a COVID-19 economic stimulus package from the government, has been approved by the airline's lenders under a club deal term financing, it said.
Danajamin Nasional, the country's only financial guarantee insurer, is half-owned by the finance ministry.
Malaysia is looking at allowing interstate domestic travel and international travel for its citizens when 90% of its adult population is fully vaccinated. The rate stood at 88% on Monday.
AirAsia has been seeking up to 2.5 billion ringgit to weather the pandemic-induced slump in global travel, initially aiming to secure the funds by the end of last year.
The group plans to raise up to 1 billion ringgit The group plans to raise up to 1 billion ringgit through a rights issue by the end of this year through a rights issue by the end of this year.
Jet2 Orders 15 More Airbus Aircraft
British airline and holiday group Jet2 Plc said on Tuesday October that it would buy 15 more Airbus A321 NEO aircraft, valued at $2 billion at current list prices, as airlines gear up for a travel rebound in Europe.
The order is in addition to Jet2's first-ever Airbus purchase in August, when it booked 36 firm aircraft, along with the flexibility to extend up to 60 aircraft, switching loyalties from U.S. planemaker Boeing.
Pandemic travel restrictions have lasted longer in Britain than the rest of Europe and while demand has started to recover, fears over last-minute rule changes have hampered many bookings.
Jet2 said the additional aircraft will be delivered between 2026 and 2029, with the terms of the agreement almost similar to the August order.
The company added it has negotiated significant discounts from the list price for the latest order, which will be financed through a combination of internal resources and debt.
Seychelles Appoints Air Seychelles Administrators Amid Debt Row
Seychelles said on Tuesday October 5 that it had appointed administrators to look into the books of national carrier Air Seychelles and advise on whether to implement a rescue plan for the airline or shut down the company.
The national airline of the Indian Ocean archipelago, established in 1978, has been battling debts of around $70 million owed to bondholders and secured while the carrier was in partnership with Abu Dhabi's Etihad Airways.
In August the bondholders filed a petition to wind up the airline after a standoff over the debt.
Etihad then owned 40% of the carrier but sold its stake to the government for one dollar in April.
State-run Seychelles News Agency quoted Transport Minister Anthony Derjacques as saying two administrators had been appointed to help the government figure out the next steps for the airline.
"The administrators will...do one of three things after they have gone through the company's books, which is either to come up with a rescue plan, to get Air Seychelles out of its current state or restructure the company, or they can recommend the winding up of the company," Derjacques was quoted as saying.
Derjacques, however, expressed optimism the airline would be rescued, according to the news agency. "It is in the government's plans to ensure that we minimise the impact of anything that happens at Air Seychelles," he said.
Emirates Slams Boeing Over 777X Jet Delays
The head of Dubai airline Emirates piled pressure on planemaker Boeing on Tuesday October 5 over delays to its 777X jetliner, warning that the uncertainty would cause significant disruption for one of the world's biggest carriers.
Emirates President Tim Clark said he wanted "another grown-up conversation" with the U.S. planemaker over the timing of the twin-engined jumbo, which is running at least two-and-a-half years behind its originally planned arrival of June 2020.
"We work to precision. I struggle with others who can't get that," Clark told reporters shortly before he was due to meet Boeing leaders on the sidelines of an airline industry summit.
Clark, an airline industry veteran who was closely involved in the development of the current 777-300ER model, has lambasted Boeing this year over repeated delays to its 777X.
Boeing did not immediately respond to a request for comment.
The company has previously said it plans to start delivering the new, larger version of the 777 wide-body jet by late 2023, three years later than originally planned, partly owing to a longer certification process after fatal 737 MAX jet crashes.
Clark, who was taking part in an International Air Transport Association meeting in Boston, emphasised that the uncertainty over Boeing's progress with the programme would hamper his airline's complex fleet plans which include Airbus jets.
Emirates, which has 126 777X jets on order, is a launch customer for the new aircraft that will replace the current 777 jets that are the backbone of its wide-body fleet.
Clark said that Emirates still did not know when the first 777-9 version of the twin-engine jumbo would arrive, nor whether the smaller 777-8 version would be built at all.
In May, Clark said Emirates would refuse delivery of 777X jets that did not meet contractual agreements. On Tuesday he said he would like industry contracts to be altered to make manufacturers more liable for the knock-on effects of delays.
Currently manufacturers are liable for product defects, not indirect "consequential damages" such as passenger compensation. Analysts say industrial suppliers are reluctant to take on commitments that create open exposure to airline operations.
In April the Gulf airline's chairman said that some of the 126 777X jets ordered could be swapped for smaller Boeing 787 Dreamliners.
Emirates already revised its order for the 777X in 2019, cancelling orders for 24 of the jets as part of a deal that saw it agree to buy 30 Dreamliners.
Asked on Tuesday October 5whether Emirates could swap more 777X planes for the smaller 787, Clark said much would depend on Boeing.
Turning to recovery, Clark said bookings had increased significantly to markets that are reopening after COVID-19.
"We've reduced the loss over this time last year by a significant percentage," he said.
"With opening of borders, we've seen a major kick-in of income, of demand, so in the second half of the financial year, we're looking to see a much greater improvement as to the first half," he added.
"We still won't be out of the woods ... but going forward into the 2022-23 (April/March) financial year, I'm sure the business will really start to generate the cash that it needs and go profitable during the course of 2022-23, moderately so."
Emirates is due to report first-half earnings next month.
Airlines Warn Erratic Global COVID-19 Rules Could Delay Recovery
Global airlines on Tuesday October 5 wrapped up their first meeting since COVID-19 brought their industry to its knees, voicing optimism about pent-up demand but desperate for governments to harmonize disjointed border rules to avoid slipping back into recession.
The International Air Transport Association (IATA), which groups 290 airlines, said confusion over travel restrictions were holding back the industry's fragile recovery after the pandemic plunged air travel into its worst ever downturn.
"People want to fly. We've seen strong evidence of that," said Director General Willie Walsh. "They can't fly because we have restrictions that are impeding international travel."
IATA expects international travel to double next year compared with the depressed levels seen during the pandemic and reach 44% of pre-crisis 2019 levels. In contrast, domestic travel is tipped to reach 93% of the pre-pandemic levels.
The trade group, which includes dozens of state-owned carriers, blamed that gap on wide variations in entry rules and testing requirements in the top 50 air travel markets.
Even some of the airline and leasing company leaders trying to attend the industry's annual gathering in Boston were unable to travel or had to carve out extra time for quarantine.
Airlines called for an end to restrictions on vaccinated travelers and for common health protocols at borders, though global coordination in aviation tends to move at a deliberate pace.
"Frankly, governments haven't made it easy for airlines or for the traveling public to understand what the rules are to fly," said Joanna Geraghty, president of JetBlue which hosted the gathering in a hotel shared with domestic tourists.
Even so, the head of Dubai's Emirates, who has been among the most bullish executives on the prospects for recovery once restrictions end, said bookings in markets that were reopening like Britain and the United States had "gone up exponentially."
"That reflects a bow-wave of demand that we are seeing everywhere," its president Tim Clark said. "The demand for air travel will restore itself... sooner rather than later."
Airlines were buoyed by the Biden administration's plan to reopen the United States in November to air travelers from 33 countries including in Europe on the vital trans-Atlantic run.
But airlines left the Boston gathering as they had arrived, with severely strained balance sheets, and Clark said most would remain risk-averse and focused on recouping cash for 2-3 years.
IATA warned serious challenges remained for carriers, while venting frustration at airports and other suppliers for not doing enough to share the pain inflicted by the crisis.
While the White House has not set a date for lifting travel restrictions on Europeans, JetBlue expects it to happen ahead of the U.S. Thanksgiving holiday next month.
"If the reopening is delayed, we are going to face consequences across the industry," Chief Executive Robin Hayes said after chairing the Oct. 3-5 conference, which also agreed a target to reach net zero emissions in 2050.
United Airlines Chief Executive Scott Kirby said the bookings for trans-Atlantic flights last week were higher than at the same period in 2019.
The world's largest leasing company, AerCap, said a successful reopening of the world's most important long-haul market would set a trend for other markets to follow.
"Airlines... don't have the resilience they had," Chief Executive Aengus Kelly told an audience of airline leaders. "They just can't afford for this to go wrong."
AirAsia Group Restructures Its Huge Airbus Plane Order
Malaysia's AirAsia Group Bhd said that it has reached a deal with Airbus SE to restructure an order for 362 narrowbody planes worth tens of billions of dollars, including switching 13 A320neos to the larger A321neo model.
Deliveries of the 362 A321neos are now planned through 2035, the cash-strapped airline said on Wednesday October 6, without providing details of the previous timetable.
Industry sources told Reuters last month that Airbus had agreed to reschedule deliveries and improve terms for its largest Asian customer to salvage the valuable contract.
AirAsia received its first A321neo in November 2019 and currently has four in service after halting deliveries during the pandemic. Airbus sold six A321neos that had been built for AirAsia last year, industry sources have said.
Airbus Chief Commercial Officer Christian Scherer said in a statement that the deal was an example of how the planemaker had worked with customers to adapt to the impact of the pandemic.
Other airlines with large plane orders, most of which are in Asia, are also in the midst of restructuring their orders or are expected to press for relief.
"It is hard to cancel unless an airline goes the bankruptcy or court-aided restructuring route," said Brendan Sobie, an independent aviation analyst. "The AirAsia order still makes sense given the delivery flexibility and assuming they have resolved the price escalation issue."
Planemakers typically put price escalation clauses into contracts that lead to price rises when airlines delay delivery but also have the discretion to waive or not fully enforce the price rises.
AirAsia's auditors have, for more than a year, raised doubts about its ability to continue as a going concern due to COVID-19's impact on the travel industry.
AirAsia Group President Bo Lingam said the airline had thoroughly reviewed its network and fleet strategy as it prepares for travel to resume.
"Our business model is robust, and there is a lot of pent-up demand," he said. "We are confident that our airlines will be able to rebound and recover strongly as soon as travel restrictions are lifted."
AirAsia said this week had received approval from Malaysia's only financial guarantee issuer for a loan of up to 500 million ringgit ($120 million) with an 80% government guarantee.
Google Wants To Use AI To Time Traffic Lights More Efficiently
Alphabet Inc's Google cut fuel use and traffic delays by 10% to 20% at four locations in Israel by using artificial intelligence to optimize signal lights and it next plans to test the software in Rio de Janeiro, the company said on Wednesday October 6.
The early-phase research project is among new software initiatives inside Google to combat climate change. Some employees as well as advocacy groups have called on the company, the world's third-most valuable, to more urgently use its influence to combat the crisis.
While Google has not addressed critics' calls to stop selling technology to oil companies or funding lawmakers who deny global warming, it has prioritized sustainability features.
Google plans in the coming weeks to allow its Nest thermostat users to buy renewable energy credits for $10 a month to offset emissions from heating and cooling. Credits will come from projects in Texas including Bethel Wind Farm and Roseland Solar. A majority of the funds will go toward credit purchases and utility-bill payment costs, Google said, without elaborating on the remainder.
For no charge across the United States, Nest users soon can automatically shift heating and cooling to times when energy is cleaner.
New informational panels alongside search results show emissions or other environmental ratings of flights globally and cars and home appliances in the United States. To stem misinformation, English, Spanish and French queries mentioning "climate change" starting this month will feature explanations from the United Nations.
Based on early results in Israel's Haifa and Beer-Sheva, Rio de Janeiro's municipal traffic authority expressed high hopes for the AI to better time traffic signal changes. It told Reuters the system should be introduced within months with locations announced soon.
Aleksandar Stevanovic, an associate professor of civil and environmental engineering at University of Pittsburgh, said simulations show AI could smooth traffic flow. But he questioned whether a tech company without traffic engineering expertise ultimately could bring such software to reality.
"Every year there is someone new claiming we can do wonders," he said.
AirAsia Group To Only Allow Fully Vaccinated Passengers
AirAsia Group Bhd's Malaysian unit will only allow fully vaccinated adult passengers on its flights as it prepares to resume domestic and eventually international flight services, it said on Wednesday October 5.
"AirAsia Malaysia has made it mandatory for only completely vaccinated adult guests to be allowed to board its flights, effective immediately," it said in a statement, adding that those under 18 who have yet to be fully vaccinated will need to be accompanied by innoculated family.
The budget airline's COVID-19 mitigation plan is among the strictest in the industry.
Australia's Qantas last month said it will require international flight passengers to be fully vaccinated while earlier this week Air New Zealand also announced the same requirement for passengers on international flights.
AirAsia, whose employees have been fully vaccinated since August, also requires passengers to check-in via its app to significantly reduce physical interaction in the airport clearance and boarding process, it said.
U.S. States Push To Surpass World Emissions Norms On Aviation
U.S. President Joe Biden's administration should exceed global standards designed to curb emissions from flights, as pressure mounts to limit the sector's greenhouse gases, five states told the White House in a letter seen by Reuters.
Major plane and engine makers joined airlines this week in committing to a non-binding net zero emissions target by 2050, but environmentalists say governments must step up regulatory efforts for such goals to be effective.
The Environmental Protection Agency (EPA) should apply global aircraft emissions standards to planes at domestic U.S. airports, said a letter from the states seen by Reuters to White House National Climate Advisor Gina McCarthy, the EPA and the Federal Aviation Administration.
The Biden administration did not immediately comment.
The EPA should move ahead of the U.N.'s aviation agency in approving standards to curb greenhouse gases and air pollution from new aircraft engines entering into service after 2030, said the letter from Illinois, Massachusetts, Oregon, California and Minnesota and International Council on Clean Transportation (ICCT).
The latest U.S. policy "favors aspirational goals and (sustainable aviation fuel) tax credits over legally binding GHG targets," the letter said. Last month, the White House announced it was aiming for 20% lower aviation emissions.
But by seeking to go it alone on aviation standards, the U.S. would diverge from the system of global standards developed through the International Civil Aviation Organization (ICAO).
The UN agency sets global standards on everything from runway markings to crash investigations.
"The U.S. should stop outsourcing aircraft emissions policy to ICAO," said the letter from the California Air Resource Board and attorneys' general from the other states.
"Airlines have aspirations to zero out their greenhouse gas emissions, but the U.S. doesn't yet have policies to support that goal," said Andrei Kodjak, executive director of the Washington-based ICCT. "It's high time for the Biden administration to adopt standards to accelerate the development of low carbon aircraft and engines."
In its final days in office, the Trump administration finalized emissions standards for new airplanes that a dozen U.S. states have challenged as too lenient.
The states and ICCT propose EPA begin work to set new emissions rules for new aircraft engines entering into service in or after 2030.
Airbus Sees Jet Demand Conquering Suppliers' Output Fears
Airbus is sticking to its quest for record jet output after airlines reported glimmers of a post-pandemic recovery this week, and believes engine makers who have questioned its most ambitious proposals will be "unable to resist" demand.
Airbus has said it hopes to almost double jet production in a few years as borders reopen. Engine makers fear doing so too quickly could upset their own recovery, by forcing existing jets into retirement rather than their repair shops.
Interviewed at the airline industry's main annual event, Airbus Chief Commercial Officer Christian Scherer held out the prospect that Airbus would play on fierce competition between engine makers as it aims to secure future output of its A320neo.
"There will be engines. That is the beauty of having engine competition in the programme," he told Reuters on the sidelines of a meeting of the International Air Transport Association, the first such industry gathering since the pandemic.
"There is a lot of rhetoric ... (but) at the end of the day if customers ... demand more modern airplanes ... no engine maker in the world is going to be able to resist the call of nature. So I'm not concerned about it."
Airbus is sold out of its A320neo series until 2026, he said.
In May, Airbus issued a mix of firm targets and scenarios that could lift narrowbody A320-family output to 75 jets a month by 2025 from about 40 this year, and 60 pre-COVID.
The head of France's Safran, part of the CFM engine venture with General Electric, said earlier this year he was not sure whether rates above 60 could be sustained.
Also speaking in July, Greg Hayes, CEO of Pratt & Whitney parent Raytheon Technologies, expressed surprise at "pretty aggressive" Airbus output plans.
Both engine makers offer competing engines on the A320neo, the most-sold Airbus jet which competes with the Boeing 737 MAX.
Asked if Airbus had given up on studying the possibility of increasing A320neo output beyond the most recent firm target of 63 a month to 70 or 75, Scherer said: "absolutely not".
He added: "It is a scenario right now. It is not a committed plan. But it is a sizing exercise that we must do because it corresponds to demand – verified demand, not theoretical demand – that we are experiencing, including in meetings we are having right here."
While IATA discussed tougher climate pledges, airlines, suppliers and leasing companies mingled behind the scenes haunted by the losses and overdue payments left by the industry's worst ever crisis, while reporting some interest in new jets.
Scherer said conversations were beginning to turn towards recovery after a spate of restructurings of plane orders.
"The realisation that the world is expecting movement towards more sustainable, more eco-friendly flying is accelerating the need for the most modern airplanes, he said.
Scherer addressed some suppliers' concerns that Airbus would race to build jets to meet that demand, but only temporarily, leaving them to absorb costly capacity if the recovery falters.
"I think recent history has shown Airbus has been able to manage its supply and demand very, very rigorously almost to the dot on the right spot," Scherer said.
"You have to trust that we will continue to do that in the future and not shoot ourselves in the foot by overproducing airplanes that we can't sell."
Lufthansa Gets Strong Investor Backing For €2.1bn Cash Call
German airline Lufthansa received strong investor backing for a €2.14 billion rights issue, providing some encouragement for travel companies looking to weather the after effects of the COVID-19 crisis.
The company said on Wednesday that its rights issue was 98.36% subscribed by investors, and the remainder was quickly sold in the open market soon after.
The cash will be used to repay a chunk of the €9 billion government bailout it received last year to stay afloat throughout the COVID pandemic, which resulted in the Economic Stabilisation Fund (ESF) taking a 15% stake in the group.
This was cut slightly in the rights issue to 14.09%, the German state finance agency said on Wednesday October 6.
Sentiment towards the airlines and travel sectors was boosted in September by the lifting of restrictions on travel between the United States and Europe in particular.
"There was a relaxation in trans-Atlantic travel the day the rights issue was announced - we anticipated an eventual lifting of restrictions but did not expect it to happen on the day," said Stephane Gruffat, co-head of equity capital markets for the EMEA region at Deutsche Bank.
He said that this was the right time for the sector to be raising capital with passenger volumes and the number of flights increasing and with airlines have reduced their cost bases and cash flow stabilising.
Lufthansa is one of several airlines and travel companies that have raised cash or are planning to raise funds to get through the toughest period for the sector in two decades.
EasyJet recently completed a £1.2 billion rights issue, while tourism group TUI announced on Wednesday October 6 that it would raise planned €1.1 billion (see last story below) and Air France is believed to be considering its options.
A solid deal for Lufthansa will provide some encouragement for the others.
BofA Securities, Deutsche Bank, Goldman Sachs and JP Morgan underwrote and managed the transaction.
UK Drops Advice Against Non-Urgent Travel To 32 Destinations
Britain dropped its advice against all but essential travel for 32 countries and territories on Wednesday October 6 as it continued to simplify its coronavirus travel regime after progress in fighting COVID-19 across the world.
The change will allow people to travel more easily to destinations such as Algeria, Malaysia and Senegal as many travel insurance firms exclude cover for places where the government advises against travel, the foreign ministry said.
Britain recently replaced its so-called traffic light system with a single red list and has reduced testing requirements for fully vaccinated travellers.
The government is still advising against all but essential travel for scores of countries and territories on its red list which include Brazil, Mexico, South Africa and Thailand.
"We're striking the right balance between keeping people safe which remains our priority and giving them the freedom to exercise personal responsibility, while supporting the travel sector," foreign minister Liz Truss said.
Canada Imposes COVID-19 Vaccine Mandate On Federal Workers And Transportation
Canada will place unvaccinated federal employees on unpaid leave and require COVID-19 shots for air, train and ship passengers, Prime Minister Justin Trudeau said on Wednesday October 6, as he unveiled one of the world's strictest vaccine mandate policies.
Federal employees will be required to declare their full vaccination status through an online portal by Oct. 29. Workers and passengers age 12 and older on trains, planes and marine transport operating domestically - which are federally regulated - must show they have been inoculated by Oct. 30.
"These travel measures, along with mandatory vaccination for federal employees, are some of the strongest in the world," Trudeau told reporters. "If you've done the right thing and gotten vaccinated, you deserve the freedom to be safe from COVID."
There are almost 300,000 federal service workers, plus 955,000 federally regulated workers, representing about 8% of Canada's full-time workforce, according to the Treasury Board, which manages the public service.
The government's new vaccine mandates were a cornerstone pledge by Trudeau during his campaign for re-election last month. The Liberals returned to power in a closely contested election, but fell short of winning a majority.
Canada has fully vaccinated more that 80% of its eligible population ages 12 and over.
Canada's neighbor to the south, the United States, said last month most federal employees must be fully vaccinated against COVID-19 no later than Nov. 22, while federal contractors must be vaccinated by Dec. 8. The U.S. government also is drafting rules to require large employers to have their workers inoculated or tested weekly.
Some other countries also have pursued vaccine mandates for government employees. Fiji in August forced public workers to go on leave if unvaccinated. If still not inoculated by November, they would lose their jobs. Later this month, Italy will require proof of vaccination, a negative test or recent recovery from infection for all the country's workers.
During his re-election bid, Trudeau often faced anti-vaccine protesters, one of whom hurled a handful of gravel at him at a campaign event last month. His main opponent, Conservative leader Erin O'Toole, opposed vaccine mandates.
The mandate for federal employees is likely to be challenged in court, said Daniel Lublin, a Toronto-based employment lawyer.
"There will be claims," Lublin said, noting that unpaid leave could be challenged as effective termination or unjust dismissal.
The Public Service Alliance of Canada (PSAC), which represents 215,000 federal workers including 8,500 border guards, said that while the union supports the government's vaccination stance, the policy was set out without proper consultation.
The union was given a draft only late on Friday, said Chris Aylward, PSAC president.
"The way that this policy was announced leaves us basically with our hands up in the air saying, how is this going to be implemented?" Aylward said in a phone interview. "This was simply an opportunity for the prime minister... to tick off an election promise."
The National Airlines Council of Canada, which represents the country's major air carriers, said it welcomed the rules but "urgently" needed to engage with officials about implementation.
Members of the Royal Canadian Mounted Police (RCMP) are among those who must be vaccinated, and the government has asked the head of the armed forces staff to require inoculations.
A spokesman for the National Police Federation, which represents the nearly 20,000 RCMP employees, had no immediate comment.
Canada's vaccine mandate for federal workers, first promised on Aug. 13, will be reassessed every six months and stay in place until the policy is no longer required, one official said.
For travelers, a negative COVID-19 test will not be accepted as a replacement for proof of vaccination after Nov. 30, officials said. Children under 12 who are not eligible for vaccination will be exempted from the travel mandate.
The government also said that it is working with industry to put a strict vaccine requirement in place for cruise ships before the resumption of the 2022 cruise season.
Air New Zealand Reels From Auckland Curbs And Australia Bubble Loss
Air New Zealand Ltd is operating less than one-third of its usual domestic capacity due to tough COVID restrictions in Auckland and doubts whether a travel bubble with Australia will reopen, the airline's chief executive said on Thursday October 7. "We're running almost 100% outside of Auckland," Air New Zealand CEO Greg Foran told Reuters in an interview. "It's a reasonable network but Auckland is literally two-thirds of the domestic network so it's a pretty significant impact to our business, not having Auckland operating at this stage."
The airline has said it is burning through around NZ$25 million ($17.30 million) to NZ$35 million of cash a month due to the lockdown in the country's largest city, which the government says will be scaled back in phases as vaccination rates rise.
The Pacific nation was among just a handful of countries to bring COVID-19 cases down to zero last year and largely stayed virus-free until an outbreak of the highly infectious Delta variant in mid-August frustrated efforts to stamp out transmission.
The closure of a quarantine-free travel bubble with Australia is costing the airline another NZ$20 million to NZ$25 million a month in cash burn.
Foran said it was possible the New Zealand government would treat Australia like any other country in the future when it came to testing and quarantine rules, as is being done now.
"It will be up to the New Zealand government to decide if they going to relax (mandatory quarantine) for people who were vaccinated," he said. "Maybe they can do isolation at home or maybe hopefully in time they don't have to do any. But the way it was operating in April, May and June, I'm not convinced it ever returns."
The company has suspended its earnings guidance for the financial year ending June 30 amid the challenging market conditions.
News by Reuters, edited by Hospitality Ireland. Click subscribe to sign up for the Hospitality Ireland print edition.
TUI To Raise €1.1bn By New Selling New Stock
As reported by The Irish Times, TUI will raise €1.1 billion by selling new stock.
TUI reportedly said in a statement that the share sale, at a discount price of €2.15 each in a rights offering, will allow the company to reduce its draw on a state-backed rescue loan to zero.
Bloomberg reportedly reported in June that TUI was exploring ways to raise approximately €1 billion in fresh capital to help it pay back state bailouts.
TUI has reportedly raised billions of euros from three bailouts since the COVID-19 pandemic adversely impacted its core business, taking mainly British and German tourists to warm-weather destinations. The company, which operates airlines, hotels and cruise ships, has reportedly relied on the German government and private investors to pitch in on prior financing.
With the TUI offering, European airlines will reportedly have announced $8.91 billion in equity fundraising this year, out of a global total of $21.8 billion for the industry as a whole, based on data compiled by Bloomberg.
Airlines have reportedly had a total of $243 billion in government support, according to the International Air Transport Association (IATA), reportedly approaching half of what needs to be paid back.
A return to positive cash flow this past summer reportedly gives TUI's management some breathing space as it plots an exit from the crisis, provided that the recovery does not falter again.
TUI has reportedly also said that it is expecting a wider return to international travel this winter season with capacity significantly better than last year, and is reportedly expecting to operate at 60% to 80% of normal levels.
TUI reportedly said that the fully underwritten rights offering, at a 35% discount, will cut the company debt to €6.5 billion from €8.7 billion.
Top shareholder Unifirm, which is controlled by the family of Russian billionaire Alexey Mordashov, will reportedly exercise rights for its entire 32% stake.
Article by Dave Simpson. Click subscribe to sign up for the Hospitality Ireland print edition.