Hospitality Organisations Call For Clarity About Indoor Services Resumption Date
Published on Jun 28 2021 9:02 AM in General Industry tagged: Featured Post / Ibec / VFI / LVA / RAI / Restaurant Association of Ireland / Vintners' Federation of Ireland / Licensed Vintners Association / Drinks Ireland / Drinks Ireland|Beer / indoor dining / EU Digital COVID Certificate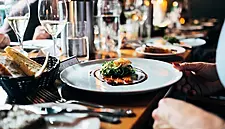 A number of hospitality organisations have called on the government to provide clarity about when hospitality venues will be permitted to resume indoor services amid reports that the resumption of ind...
A number of hospitality organisations have called on the government to provide clarity about when hospitality venues will be permitted to resume indoor services amid reports that the resumption of indoor hospitality services could be delayed due to concerns about the spread of the Delta variant of COVID-19.
At present, the planned resumption date for indoor hospitality services is July 5, however, according to The Irish Times, some ministers have said privately that July 19 is now the preferred date for the resumption of indoor hospitality services because it is the date on which international travel is planned to resume.
RAI Statements
According to rte.ie, the Restaurants Association of Ireland (RAI) has said that it is willing to use antigen tests and reduce indoor capacity if it allows indoors services to resume as currently scheduled on July 5, and has called on the government to engage in conversation.
Rte.ie quotes RAI CEO Adrian Cummins as saying, "We need to fully reopen hospitality as soon as possible so that we can have a summer to look forward to…If public health guidelines are tweaked in such a way that we have reduced capacity, but in order to get staff back to work and get our businesses open and start to trade, we'll do that."
Cummins also reportedly said on RTÉ's Morning Ireland radio programme that businesses need to know very clearly what percentage of the population needs to be fully vaccinated so that hospitality venues can reopen fully, because not knowing for sure is causing "unnecessary concern at a critical time" for the hospitality sector.
Cummins reportedly said that the summer of 2021 could be a lost summer for the hospitality sector and that reopening plans appear to be "moving away into the horizon".
Chairman Of The Cork Branch Of The VFI Statement
Also speaking on Morning Ireland, the chairman of the Cork branch of the Vintners' Federation of Ireland (VFI), Michael O'Donovan, reportedly said that a delay to the resumption of indoor hospitality services would be "really disappointing" and have financial fallout for pub owners.
O'Donovan reportedly called on the government "to tell us if there is a delay as we can pause things" because having to pay for stock results in a burden on finances and credit flows.
O'Donovan also reportedly said that speculation is "unhelpful" and a delay to the resumption of indoor hospitality services would be a "hammer blow for publicans in tourist areas".
VFI Chief Executive Statement
Meanwhile, in a statement published on the VFI's website, VFI chief executive Padraig Cribben said, "The comments from government ministers that  5th July reopening may be delayed is causing huge upset and concern in the hospitality sector. With only one week to go it's not acceptable to treat our members in this manner.
"There are just eight weeks in the summer season for pubs to recoup some of the massive losses accumulated over the past 15 months, so to tell publicans they may lose any of those weeks will devastate the trade. The business generated in July and August will sustain most pubs through the winter and into next year so for government to delay reopening during the summer will impact the sector to a much greater degree than, for instance, a delay in January.
"Publicans are busy rehiring staff and ordering stock so this new uncertainty places them in an impossible position…The mental stress this uncertainty is placing on our members cannot be overstated."
Head Of Beer At Drinks Ireland Statements
Rte.ie quotes the head of beer at Drinks Ireland, Jonathan McDade, as saying that the uncertainty surrounding the resumption of indoor hospitality services is "going to cause a lot of breweries a lot of problems".
McDade reportedly said on RTÉ's Drivetime radio programme, "If they are going to delay the reopening of indoor dining and hospitality outlets, we would just like to get some clarity as to what a revised date would be because this is presenting enormous logistical challenges for the brewing sector.
"Not only have we had to clear beer lines in the hospitality outlets but the beer that has been brewed is already being delivered to these hospitality outlets, ready for the 5th of July, and of course more beer will be scheduled to be delivered next week.
"We are calling on the government to be cognisant of the logistical challenges that the sector is facing."
In a separate statement, McDade said, "Since the partial reopening of the hospitality sector here in early June, publicans and hospitality operators have proven themselves committed to, and highly capable of, delivering safe environments with stringent COVID measures in place. After one of the longest lockdowns in Europe, the June reopening has resulted in hugely positive consumer sentiment towards being able to enjoy a safe and sociable summer. Urgent clarity is now required from government about July 5th."
Estimated 70,000 Kegs Of Beer Brewed
The above statements from McDade came as Drinks Ireland|Beer stated, "An estimated 70,000 kegs of beer, which equates to approximately six million pints, have been brewed to restock 3,500 hospitality outlets in preparation for the July 5th reopening…It is highlighting the mammoth logistical operation that is already underway to get pubs ready to reopen…any delay will have a significant impact on Irish consumers during the peak holiday season. A considerable portion of the population are planning a staycation during that period and plans to eat or drink out to support local businesses will be hit, as there are capacity issues with outdoors hospitality.  Furthermore, it will impact the 15,000-20,000 staff planning to return to work…any delay, with very little notice, would have extensive cost implications for the beer sector, would have massive consequences for the economy, and would be devastating to the 3,500 pubs that have yet to open.
"Stouts and certain ales have a short shelf life and should be fresh for consumers when venues reopen. If the reopening date was to be pushed out, many kegs would also have to be collected for recycling, repurposing or destruction. Brewers have said that a lead-in time of at least five weeks is required to brew and deliver beer to pubs nationwide.
"The sector has also been cleaning draught lines in pubs, and Drinks Ireland|Beer said that it takes four weeks to carry this out and cover the 7,000 pubs of Ireland. It had covered the 3,500 venues with outdoor spaces and was working through the additional 3,500."
McDade stated along with the above statement about the volume of beer that has been brewed, "Ireland's hospitality sector and the country's brewers have had a very challenging year. The yo-yo approach last year, which saw pubs open and close either nationally or regionally five times with very little notice, was logistically challenging and had massive financial consequences for brewers. This is something we expressed to government time and time again, and something we hoped would never happen again. With the July 5th date set, the sector finally had some clarity, and indeed notice, to brew beer, deliver kegs and clean lines.
"We are calling on government to consider the significant financial and economic consequences of delaying the reopening of pubs when making its decision. A significant amount of work has gone into brewing, beer line cleaning in pubs and deliveries to outlets over the past few weeks.  All this work is jeopardised unless brewers get crystal clear clarity urgently from government on whether the 5th of July reopening is going ahead.  If there is going to be a delay, we need a firm commitment on a new reopening date.
"The government must consider the fact that pubs are safe environments, with stringent COVID measures in place. A decision about the perceived risk of reopening should not be considered in isolation of these factors."
Ibec Statements
According to rte.ie, business group Ibec has called for a balanced and transparent decision-making process for the timeline for reopening, and Ibec director of membership and sectors Sharon Higgins said that any decision about the reopening of the hospitality sector needs to take all of the societal impacts into account.
Rte.ie quotes Higgins as saying, "The context in which we are operating has changed dramatically and, while the health consequences are an important dimension, so too are the livelihoods of those driving Ireland's experience economy [which encompasses hospitality, retail, travel, food, drink, tourism, entertainment and technology].
"It reaches deep into the supply chain, supporting business and employment in many of the hard to reach but critical elements of the economy and society.
"To consider delaying the reopening of this significant part of our economy during peak holiday season lacks any perspective on those most impacted by the pandemic, including the consumer, be they senior citizens or young people, or the providers across the regions, be they large or small businesses, suppressed for well over a year."
LVA Statements
The Licensed Vintners Association (LVA) has also called on the government to provide clarity about when hospitality venues will be permitted to resume indoor services.
In a statement published on the LVA's website, LVA chief executive Donall O'Keeffe said, "The government has to make up its mind and come to a decision this week…The government also needs to stop taking different positions on their messaging as it is creating stress and confusion for everyone…The tens of thousands of people in hospitality who are awaiting news of whether we will get to provide indoor service from 5th July shouldn't be left second guessing which member of Cabinet they should believe. Consistency of message and approach surely isn't too much to ask from government given the enormity of this decision for our sector."
Decision Due On June 29
According to The Irish Times, the National Public Health Emergency Team (Nphet) and the National Immunisation Advisory Committee (Niac) are meeting today (Monday June 28) to consider, respectively, the pandemic situation in Ireland and changes to curbs on the provision of vaccines to people aged under 50.
Taoiseach Micheál Martin has reportedly said that the government requires advice from both Nphet and Niac before it makes a final decision about whether there can be a further easing of COVID-19-related restrictions on July 5.
A decision on the matter is reportedly expected to be announced following a Cabinet meeting on Tuesday June 29, which was moved forward from later this week in response to the calls about when indoor hospitality services can resume from hospitality organisations.
A number of ministers have reportedly said that they will push for a definitive date for the resumption of indoor hospitality services to be announced if any pause to the July 5 plan is agreed.
The Irish Independent quotes Martin as saying that he understands "just how difficult and devastating the last year has been for hospitality in particular. We get that, and we also understand the need to give early notice.
"They will know a little bit earlier than they had anticipated."
International Travel
Additionally, according to The Irish Times, Martin said that the plan is still to proceed with the implementation of EU Digital COVID Certificate for international travel on July 19, but that the government will take any Nphet advice on the matter into account.
© 2021 Hospitality Ireland – your source for the latest industry news. Article by Dave Simpson. Click subscribe to sign up for the Hospitality Ireland print edition.