Hospitality Presents Round-Up Of Global Airline, Aviation And Travel News
Published on Oct 11 2021 1:00 PM in General Industry tagged: WHO / United airlines / Tenerife / Aena / La Palma / Madrid Airport / Greater Bay Airlines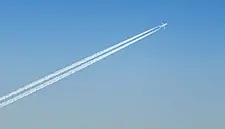 Hospitality Ireland presents a round-up of global airline, aviation and travel news.
United Airlines Plans Over 3,500 Domestic Flights To Tap Holiday Demand
United Airlines said on Thursday October 7 it plans to operate more than 3,500 domestic flights in December, its largest domestic schedule since the start of the pandemic, seeking to capitalize on pent-up holiday season demand from travelers who did not see friends and family last year.
The U.S carrier said holiday travel flight searches on its website were up 16% compared to 2019.
United said it would offer new flights to popular tourist destinations including Las Vegas from the U.S. Midwest, as well as add flights to ski destinations such as Aspen from its hub airports.
U.S. Airlines are expected to benefit from both domestic and international travel demand during the holiday season, after the Biden administration reopened the country to fully-vaccinated air travelers from around the world starting November. Brokerage Cowen in a note earlier this week said it expects fourth-quarter outlook for U.S. airlines to reflect a strong peak, likely above 2019 levels, as people start planning holiday trips.
Republican Lawmakers Accuse White House Of Pressuring Airlines On Vaccines
Two senior U.S. lawmakers on Thursday October 7 accused the White House of pressuring U.S. airlines to require their employees be vaccinated for COVID-19 by a Dec. 8 deadline for federal contractors or face firing.
Representative Sam Graves, top Republican on the House Transportation and Infrastructure Committee, and Garrett Graves, senior Republican on the aviation subcommittee, wrote President Joe Biden on Thursday, saying it "is unacceptable that your administration is using the threat of contractual measures as a coercion to single out American workers in a vital national industry."
The lawmakers, who are not related, cited a Reuters story reporting that White House COVID-19 coordinator Jeff Zients had called the chief executives of American Airlines, Delta Air Lines and Southwest Airlines on Sept. 30, urging them to follow United Airlines' lead in mandating employee vaccines.
Zients on Wednesday praised airlinesfor mandating vaccines. "Vaccination requirements work. New data reinforces that fact each day," he said.
Three of the airlines and the White House declined comment. Southwest did not immediately respond to a request for comment.
Both Southwest Airlines and American Airlines have since announced they will meet the Dec. 8 deadline for federal contractors. Delta Chief Executive Ed Bastian said on Sunday that the airline has not madea decision.
President Joe Biden on October 7 was in Illinois to tout vaccines and praised United's vaccine mandate after meeting with United CEO Scott Kirby.
The letter noted Congress since March 2020 awarded U.S. airlines a total of $54 billion in taxpayer funding for payroll costs, which only ended last week.
"We strongly urge you to rethink this ill-conceived mandate which will result in the termination of employees whose jobs were saved over the last 18 months at enormous taxpayer expense," they wrote.
"This unilateral mandate and arbitrary deadline will serve only to disrupt airline operations and increase the likelihood of cancelled flights."
Biden signed an executive order last month requiring federal contractors to mandate employee vaccines, with the White House later setting the Dec. 8 deadline.
A growing number of federal contractors are opting to comply, with IBM announcing Thursday it would mandate employee vaccines.
China Protest Sets Stage For UN Plane Emissions Debate
Commercial aviation's key players are backing a target of net zero emissions by 2050, but high costs and opposition from China remain obstacles toward reaching a global climate goal at a United Nations aviation meeting next fall.
Major plane and engine makers joined airlines gathering in Boston earlier this week to commit to the goal, as aviation faces mounting pressure to reduce emissions from flights.
But state-controlled Chinese airlines objected at the International Air Transport Association's (IATA) meeting, saying developing countries should not be held to the same standards as developed nations, reflecting longstanding divisions that some see as a dress rehearsal for the 2022 gathering in Montreal.
The same divide seen at IATA could make it difficult for countries to come together behind a common goal for aviation.
Airlines want members of the International Civil Aviation Organization (ICAO) to support a global long-term goal that would influence governments to take action to achieve the target, like funding the production of sustainable aviation fuel.
The ICAO "faces an enormous challenge and its credibility is really on the line," said Annie Petsonk, the U.S. Transportation Department's principal deputy assistant secretary for aviation and international affairs.
IATA's 2050 plan requires large amounts of sustainable aviation fuel, but supply is not widely available and it is more expensive to produce than conventional jet fuel.
"If ICAO is able to identify and agree on a clear long-term aspirational goal, that will make an enormous difference in pointing the direction ... toward meeting that goal," Petsonk told a recent forum.
ICAO cannot impose rules on governments but holds clout among its 193 member countries.
Aviation was excluded from the landmark 2015 Paris climate accord, where countries agreed to limit the rise in global temperatures to 2 degrees Celsius (3.6 degrees Fahrenheit) above pre-industrial levels and preferably to 1.5 degrees. To do that, scientists say the world needs to cut emissions to net zero by 2050.
IATA's new commitment brings the industry into alignment with the 1.5-degree target for the first time, airline industry officials said. Environmentalists say this is not enough. The association's net-zero goal comes weeks ahead of a follow-up U.N. COP26 global climate summit in Glasgow.
For aviation, talks will come to a head at ICAO's assembly, where the West wants a long-term goal supported by China, expected to be the biggest aviation market by the end of this decade.
ICAO's governing council is weighing the impact of a long-term goal on growth and on costs to aviation, especially for developing countries.
"We need a fair goal," Angie Elyazzy, ICAO's council member from Egypt, told a recent industry forum.
"The goal shouldn't be one-sized-fits-all," she said, adding is should follow the notion of developed countries shouldering more responsibility since they produced more emissions in the past.
State carrier China Eastern also called at IATA this week for recognition of the challenges faced by developing countries - one of the most divisive issues in past climate negotiations.
"I think we're going to see the same debate play out at ICAO during the next assembly," said Dan Rutherford, aviation director at the International Council on Clean Transportation, an environmental research group based in Washington.
More than 130 countries have set or are considering a target of reducing emissions to net zero by 2050, the United Nations says.
China instead aims to be "carbon neutral" by 2060, but scientists have said the target won't go far enough to curb more severe impacts of climate change.
"It's going to be challenging to get an agreement at ICAO next year," said one aviation official involved in the talks. Disputes "are not necessarily always technical, but political," the official said.
Rutherford said follow-up actions by the Chinese carriers at IATA could bode well for ICAO's assembly, since their objections did not derail the outcome of the airlines' meeting.
"The fact they (Chinese carriers) chose not to obstruct is important."
Countries Making COVID-19 Vaccines Mandatory
A sharp upturn in infections due to the Delta variant and a slowdown in vaccinations have pushed governments to make COVID-19 shots mandatory for health workers, other high-risk groups or dining out.
A growing number of countries are also making shots compulsory for public servants or travellers.
Here are some countries' vaccine mandates:
AUSTRALIA
Australia decided in late June to make vaccinations mandatory for high-risk aged-care workers and employees in quarantine hotels.
In Tasmania, vaccines will be mandatory for aged care workers as of Sept. 17, The Examiner reported on Aug. 14.
Western Australia said on Oct. 5 that it would require all employees working in mining, oil and gas exploration to have their first dose by Dec. 1 and be fully vaccinated by Jan. 1.
BRITAIN
It is mandatory for care home workers in England to have vaccinations from October.
English nightclubs and other venues with large crowds require patrons to present proof of full vaccination from the end of September.
Britain is highly likely to require health workers to be vaccinated against COVID, Health Secretary Sajid Javid said on Sept. 14.
CANADA
Canada will place unvaccinated federal employees on unpaid leave and require COVID-19 shots for air, train and ship passengers.
Federal employees will be required to declare their full vaccination status by Oct. 29. Workers and passengers aged 12 and older on trains, planes and marine transport operating domestically must show they have been inoculated by Oct. 30.
From Sept. 13, vaccines are required for patrons of non-essential businesses such as restaurants and movie theatres.
COSTA RICA
Authorities in Costa Rica said on Sept. 28 all state workers will need to be vaccinated against COVID-19, making it one of the first countries in Latin America to impose a coronavirus vaccination mandate.
FIJI
A "no jab, no job" coronavirus policy went into effect in Fiji on Aug. 15, AFP reported, with unvaccinated public servants forced to go on leave. Those who remain unvaccinated by November will be dismissed.
In addition, employees at private firms could face fines and companies could be forced to stop operations over vaccine refusals.
FRANCE All healthcare and care home workers, home aids and urgent care technicians must have had at least their first shot of a COVID-19 vaccine by Sept. 15.
Hospitals, care homes and health centres have suspended around 3,000 workers across France for failing to comply with mandatory COVID vaccination, the government said on Sept. 16.
GREECE
Greece on July 12 made vaccinations mandatory for nursing home staff with immediate effect and healthcare workers from September.
As part of new measures, only vaccinated customers are allowed in bars, cinemas, theatres and other closed spaces.
HUNGARY
Hungary's government has decided to make vaccinations mandatory for healthcare workers.
INDONESIA
The world's fourth most populous country made inoculations mandatory in February, threatening fines of up to 5 million rupiah ($357).
ITALY
The Italian government made it obligatory for all workers either to show proof of vaccination, a negative test or recent recovery from infection. The new rules will come into force on Oct. 15.
Any worker who fails to present a valid health certificate will be suspended without pay, but cannot be sacked, according to a draft of the decree seen by Reuters.
While some European Union states have ordered their health workers to get vaccines, none have made the Green Pass mandatory for all employees, making Italy a test case for the continent.
KAZAKHSTAN
Kazakhstan will introduce mandatory vaccinations or weekly testing for people working in groups of more than 20.
LEBANON
Lebanon is to limit entry to restaurants, cafes, pubs and beaches to people holding vaccine certificates or those who have taken antibody tests.
Non-vaccinated employees of these establishments would be required to receive a PCR test every 72 hours.
MALTA
Malta banned visitors from entering the country from July 14 unless they were fully vaccinated.
MICRONESIA
The small South Pacific island nation of the Federated States of Micronesia has mandated that its adult population be inoculated against COVID-19. The Pacific island nation said on July 29 everyone over 18 years will have to receive a COVID-19 vaccine.
NETHERLANDS
The Dutch government announced on Sept. 14 it will introduce a "corona" pass showing proof of vaccination to go to bars, restaurants, clubs or cultural events.
RUSSIA
Moscow city authorities on June 16 ordered all workers with public-facing roles to be vaccinated against COVID-19. Companies were given a month to ensure at least 60% of staff had received first doses, or face fines or temporary closure.
Moscow residents no longer have to present a QR code demonstrating they have been vaccinated or have immunity in order to sit in cafes, restaurants and bars from July 19.
SAUDI ARABIA
In May, Saudi Arabia mandated that all public and private sector workers wishing to attend a workplace get vaccinated, without specifying when this would be implemented.
Vaccination will also be required to enter any government, private, or education establishments and to use public transport as of Aug. 1.
Saudi citizens will need two doses before they can travel outside the kingdom from Aug. 9, state news agency SPA reported on July 19.
SRI LANKA
Sri Lanka announced on Aug. 13 that citizens would require vaccination cards to travel between provinces and in public spaces as of Sept. 15, according to https://www.business-standard.com/article/current-affairs/sri-lanka-to-make-covid-19-vaccine-certificates-mandatory-from-sept-15-121081301866_1.html Business Standard.
SWITZERLAND
Swiss people will need to show a COVID-status certificate to enter bars, restaurants and fitness centres in Switzerland from Sept. 13, the government ordered on Sept. 8. The Swiss COVID certificate provides proof of vaccination, recovery from infection or a negative test result.
TURKEY
Turkey will begin requiring negative COVID-19 test results and proofs of vaccination for some sectors, including from teachers as schools reopen in September and for domestic travel, President Tayyip Erdogan said on Aug. 19.
As of Sept. 6, a negative PCR test is mandatory for those who have not been vaccinated, or not recovered from the virus, to enter concerts, cinemas and theatres, Turkey's Interior Ministry said on Aug. 21, Anadolu News Agency reported https://bit.ly/3tiH6aN.
TURKMENISTAN
Turkmenistan is making vaccination mandatory for all residents aged 18 and over.
UNITED STATES
President Joe Biden on Sept. 10 ordered all federal workers and contractors to be vaccinated, and for private employers with 100 or more workers to require staff to be vaccinated by Dec. 8, or get tested for the coronavirus weekly. That order covers 100 million people, about two-thirds of the workforce.
He called on Oct. 8 on more U.S. businesses to require COVID-19 vaccinations.
Spain's Aena Opens Bidding For New Madrid Airport Logistics Hub
Spain's Aena kicked off the bidding on Friday October 8 for a 28-hectare plot near Madrid-Barajas where the airport operator plans to build a mega-hub for air and ground freight to capitalise on a boom in logistics.
The move is the first step in a plan announced earlier this year to build the hub, called Airport City, near Aena's largest airport which it also hopes will become an international flight hub connecting Asia to Europe and Latin America.
Potential investors face a qualifying phase in which they must commit to providing 125% or more of the initial capital expenditure, which Aena estimated at €107 million, in exchange for a majority stake in a joint venture.
Bidders have until Nov. 7 to present their documentation, with the plot of land known as Area 1 expected to be auctioned in the first quarter of 2022, and state-owned Aena set to retain a minority stake in the newly-formed company.
Aena said in a statement it will lease Area 1, which will combine 153,000 square metres of developed area and 4 hectares of land reserved for green spaces, to its majority partner for a period of 75 years.
Airport City will offer investors 2.1 million square metres of buildable space overall, dedicated to cross-docking, storage and logistics warehouses and providers of associated aviation services, as well as offices, hotels and parks.
The company on Thursday October 7 also signed a 30-year lease with Worldwide Flight Services (WFS) to use two logistics plots in Madrid-Barajas airport's Air Cargo Poligon - an area separate to the yet-to-be-built Airport City.
WFS will pay €2 million per year to use approximately 12,200 square metres for air-freight activities including merchandise storage and handling, Aena said in a statement, some 360% above the expected value.
La Palma Volcanic Ash Cloud Disrupts Tenerife Flights
An ash cloud from the Cumbre Vieja volcano on Spain's La Palma disrupted air traffic on Friday October 8 on the neighbouring island of Tenerife, although conditions improved later in the day, airport operator Aena said.
Tenerife's northern airport was open and planes could safely land and take off but several flights were cancelled or diverted to the island's southern terminal, an Aena spokesperson said.
La Palma's airport had been closed since Thursday October 7.
Local airline Binter Canarias cancelled services to and from the northern airport earlier in the day and diverted a flight to the southern one.
But on Friday afternoon it said it was resuming operations "given the improvement in meteorological conditions due to the recent behaviour of the ash cloud".
An AENA spokesperson also said a couple of planes landed after conditions improved.
The airport in La Palma closed on Sept. 25 to allow workers to clear ash from the runway. AENA said it would remain closed until 1 p.m. on Saturday October 9 at the earliest.
The volcano has been blasting out jets of red-hot lava for more than two weeks, laying waste to hundreds of buildings and farms, and forcing the evacuation of thousands of residents.
A decade ago, most of Europe's airspace was closed due to an ash cloud from the Eyjafjallajokull volcano in Iceland, causing airlines billions of euros in lost revenue.
U.S. Will Accept WHO-Approved COVID-19 Vaccines For International Visitors
The United States will accept the use by international visitors of COVID-19 vaccines authorized by U.S. regulators or the World Health Organization, the Centers for Disease Control and Prevention said late on Friday October 8.
On Sept. 20, the White House announced the United States in November would lift travel restrictions on air travelers from 33 countries including China, India, Brazil and most of Europe who are fully vaccinated against COVID-19. It did not specify then which vaccines would be accepted.
A CDC spokeswoman told Reuters Friday, "Six vaccines that are FDA authorized/approved or listed for emergency use by WHO will meet the criteria for travel to the U.S."
Late on Friday, the CDC said that "earlier this week, to help them prepare their systems we informed airlines" of the vaccines that would be accepted and added "CDC will release additional guidance and information as the travel requirements are finalized."
Airlines for America, a trade group representing American Airlines Co, Delta Air Lines, United Airlines and others, said it was "pleased by the CDC's decision to approve a list of authorized vaccinations for travelers entering the U.S. We look forward to working with the administration to implement this new global vaccine and testing framework by early November 2021."
Some countries had pressed the Biden administration to accept WHO-approved vaccines, since the U.S. Food and Drug Administration authorized vaccines are not widely used in all countries.
The United States will admit fully vaccinated air travelers from the 26 so-called Schengen countries in Europe as well as Britain, Ireland, China, India, South Africa, Iran and Brazil. The unprecedented U.S. restrictions have barred most non-U.S. citizens who were in those countries within the past 14 days.
The new COVID-19 vaccine requirements will now apply to nearly all foreign nationals flying to the United States - including those not subject to the prior restrictions.
The CDC must still finalize and publish new contract tracing rules for international visitors, which it sent to the White House for review on Sept. 15.
The CDC must also detail rules for exceptions, which include children not yet eligible for shots, as well as for visitors from countries where vaccines are not widely available. The administration must also decide whether to admit visitors part of COVID-19 clinical trials or have recently contracted COVID-19 and are not yet eligible for vaccination.
New Hong Kong Carrier Greater Bay Airlines Granted Air Operator's Certificate
Hong Kong startup Greater Bay Airlines said on Saturday October that it had received an air operator's certificate, a key step in the process toward launching commercial flights.
The airline, which still needs an air transport licence for commercial flights, plans to start operations with three leased Boeing Co 737-800 planes, the company said in a statement.
It hopes to have seven planes in service by the end of 2022 and more than 30 by 2026, subject to market conditions, the company added.
Greater Bay Airlines will be competing against the financial centre's dominant carrier, Cathay Pacific Airways Ltd and the far smaller Hong Kong Airlines.
Passenger travel to and from Hong Kong has ground to a near-halt during the pandemic because of requirements for up to three weeks of quarantine on arrival as the city pursues as COVID-19 elimination strategy that it hopes will allow for two-way travel with mainland China.
Passenger traffic at Hong Kong International Airport in August was only at 4% of 2019 levels, according to airport statistics.
Greater Bay Airlines said it had applied for rights to operate to 104 destinations across the region, including mainland China, North Asia and Southeast Asia subject to a recovery in market conditions.
The airline, which describes itself as a "value carrier" said it was too early to provide a date for its first commercial flights. Any charter flights would also be subject to regulatory approval, it added.
Greater Bay Airlines is led by chief executive Algernon Yau, who headed Cathay's regional airline Cathay Dragon before it was closed as part of a restructuring plan last year.
Sydney Set To Ease COVID-19 Curbs
Sydney was set to reopen after months in lockdown, officials said on Sunday October 10, with businesses readying themselves to welcome fully vaccinated residents from Monday October 11.
New South Wales, Australia's most populous state, reported 477 new coronavirus cases and six deaths on Sunday October 10, in an outbreak that has kept 5 million people in state capital Sydney in a lockdown for 100 days.
But as the state has met the threshold of 70% of its people fully vaccinated, New South Wales was ready to ease some restrictions and reopen many businesses, said state Premier Dominic Perrottet.
"It's a big day for our state, and to everyone across the New South Wales: you've earned it," Perrottet said. "It's been a hundred days of blood, sweat, no beers, but we've got it back in action tomorrow."
When asked what would be the first thing he does on Monday October 11, Perrottet said, "I am going to get a haircut."
Local media reported that hair and beauty salons have been fully booked for weeks to come.
"We have stretched their days and have opened up extra times in their diaries so that we can book our clients in as soon as we possibly can," Joseph Hkeik, who runs several All Saints skin clinics in Sydney, told the Sydney Morning Herald.
Many social distancing restrictions, however, and limits on public gathering will remain for weeks, Perrottet said.
The New South Wales government is also working out details to resume international travel as of the beginning of November, two weeks ahead of the mid-November date envisaged by the federal government.
According to a national plan, once 80% of eligible Australians are fully vaccinated, the borders, which have been closed since March 2020, will gradually reopen. Nearly 62% of all Australians 16 and older have received two vaccine doses.
On Sunday October 10, Prime Minister Scott Morrison said that he was backing the New South Wales' plans to "accelerate" the reopening of the borders.
"Australia, it's been a battle of our generation. It's been long, it's been tough, there have been so many sacrifices, but we are well and truly getting there," Morrison said in a video he posted on his Facebook page.
Victoria, with its capital Melbourne in lockdown since early August, reported 1,890 new cases and five deaths on Sunday. The state is expected to reopen late in October, once 70% of its residents are fully inoculated.
The Melbourne Cup, Australia's most famous horse race, will go ahead on Nov. 2 with crowds of up to 10,000 people, the state government said.
"We're going to normalise this virus," said Victoria's premier, Daniel Andrews. "We're going to open up and we're going to be back doing what we do best."
Australia's COVID-19 cases, however, remain far lower than many comparable countries, with just over 127,500 infections and 1,432 deaths in a country of just under 26 million.
Neighbouring New Zealand, which was largely virus-free until a Delta outbreak in mid-August, reported 60 new local cases on Sunday October 10, up from 34 the day before.
Corporate Business Travel 'Carbon Budgets' Loom For Airlines
As major companies look at drastic ways to cut carbon emissions from corporate travel, airlines are bracing for a major hit to business-class travel, a key revenue driver, industry executives and experts say.
Several companies, such as HSBC, Zurich Insurance , Bain & Company and S&P Global, have already announced plans to quickly cut business travel emissions by as much as 70%.
Some are considering a "carbon budget" as they come under growing pressure from environmental advocates and investors to reduce indirect emissions that contribute to climate change.
Flights account for about 90% of business travel emissions. That makes it the lowest-hanging fruit for companies setting reductions targets.
The airline industry last week committed to reach "net zero" emissions by 2050 at a meeting in Boston, decades beyond the corporate travel emissions cut targets.
"It's going to be hard on airlines and they're going to need to adapt," Kit Brennan, co-founder of London-based Thrust Carbon, which is advising S&P and other clients on setting up carbon budgets.
"I think what we're going to see, funnily enough, is more of an unbundling of business class where you might get all perks of business class without the seat," he said, referring to airport lounges and nicer meals. "Because ultimately it all comes down to the area on the aircraft and it takes up."
Flying business class emits about three times as much carbon as economy class because the seats take up more room and more of them are empty, according to a World Bank study.
Pre-pandemic, about 5% of international passengers globally flew in premium classes, accounting for 30% of international revenue, according to airline group IATA.
The pandemic-related drop in travel and a switch to more virtual meetings have led many companies to save money by resetting travel policies.
Sam Israelit, chief sustainability officer at consulting firm Bain, said his company was evaluating carbon budgets for offices or practice areas to help cut travel emissions per employee by 35% over the next five years. "I think more broadly, it's something that companies really will need to start to do if they're going to be successful in meeting the aggressive targets that everyone's putting out," he said.
Companies and corporate travel agencies are also investing heavily in tools to measure flight emissions based on factors such as the type of plane, the routing and the class of service.
"We're not seeing a lot of companies take a very draconian approach like simply cut travel because that impacts their bottom line," said Nora Lovell Marchant, vice president of sustainability at American Express Global Business Travel. "But we are seeing an increased ask for transparency so those travellers can make decisions."
Global ratings agency S&P, which plans to reduce travel emissions by 25% by 2025, found that 42% of its business class use was for internal meetings, its global corporate travel leader, Ann Dery, said at a CAPA Centre for Aviation event last month.
U.S. carrier JetBlue plans for about 30% of its jet fuel for flights in and out of New York to be sustainable within two to three years.
"Businesses, of course, are going to want to address this climate change issue aggressively," JetBlue Chief Executive Robin Hayes said on the sidelines of the Boston meeting. "But we think they're going to be able to do it in a way that still enables business travel to take place."
The emissions target airlines set last week relies on boosting use of sustainable aviation fuel from less than 0.1% today to 65% by 2050 as well as new engine technologies.
"If we are getting to net zero carbon emissions by 2050 everybody has got to play their part here," said Air New Zealand Chief Executive Greg Foran. "It is not just the airlines. It is going to be fuel providers, it is going to be governments. And ultimately customers are going to have to buy into this as well."
Singapore Expands Quarantine-Free Travel; Eyes COVID-19 'New Normal'
Singapore is opening its borders to more countries for quarantine-free travel as the city-state seeks to rebuild its status as an international aviation hub, and prepares to reach a "new normal" to live with COVID-19.
From Oct. 19 fully vaccinated people from eight countries, including Britain, France, Spain and the United States, will be able to enter the island without quarantining if they pass their COVID-19 tests, the government said on Saturday October 9.
The announcement marks a major step in Singapore's strategy to resume international links.
The Southeast Asian nation, one of the world's biggest travel and finance hubs, is home to Asian headquarters of thousands of global companies whose executives have long relied on Singapore's connectivity.
The country of 5.45 million people has been reporting record daily COVID-19 infections of more than 3,000 over the past few days, though almost all the cases are asymptomatic or mild. About 83% of the population is fully vaccinated, one of the world's highest rates.
Singapore recently reimposed coronavirus restrictions to buy time to prepare to live with the disease but the step was met with some rare frustration https://www.reuters.com/world/asia-pacific/frustration-with-new-covid-curbs-singapore-moves-open-up-2021-10-01 as the government walks a fine line between reopening and preventing hospitals from getting overwhelmed.
Prime Minister Lee Hsien Loong said Singapore will reach a new normal and can lighten restrictions when cases stabilise, even if they stay in the hundreds.
"It will take us at least three months, and perhaps as long as six months, to get there," Lee said in an address to the nation, which has largely kept the virus at bay since last year with masks, contact tracing and a closed border.
"After this surge stabilises, we may still see future surges, especially if new variants emerge. We may have to tap on the brakes again if cases again grow too fast, to protect our healthcare system and healthcare workers," Lee said.
The government will tighten rules for those who remain unvaccinated from Wednesday, barring them from entering malls and eating at the country's ubiquitous hawker centres. It will review some COVID-19 curbs in a week or two.
Singapore's travel programme for fully vaccinated people began in September with Germany and Brunei, and will include South Korea from next month.
Up to 3,000 travellers will able to enter daily through the vaccinated travel lanes, a far cry from the record 19.1 million travellers to the city-state in 2019. Borders remain largely closed to key Asian countries.
Singapore is discussing two-way quarantine-free travel with several more countries, the government said.
"We hope this further easing of measures and expansion of Singapore's border reopening will spur other markets to similarly navigate their pathways towards restarting air travel," said Philip Goh, Asia-Pacific vice president for the International Air Transport Association.
Singapore Airlines said in a statement that it will expand its vaccinated travel lane networks to 14 cities.
The flagship carrier, which relies solely on international travel, lost a record S$4.27 billion ($3.15 billion) in the year to March, its second year in the red.
Singapore's Changi airport was among the world's busiest in 2019, with more than 68 million passengers, before travel crashed last year due to the pandemic.
"Since the Singapore economy is extremely dependent on external demand for our goods and services, very simply put, any moves that help to lift the number of flights handled by Changi Airport will add to our GDP," said Song Seng Wun, an economist at CIMB Private Banking.
The country has hit some hiccups on its transition to an endemic COVID-19 as the population was focussed on avoiding it for nearly two years. Its leader said the high vaccination coverage meant people will be better protected from the virus, which is likely to infect nearly everyone.
"Let us go about our daily activities as normally as possible, taking necessary precautions," Lee said. "We should respect COVID-19, but we must not be paralysed by fear.
News by Reuters, edited by Hospitality Ireland. Click subscribe to sign up for the Hospitality Ireland print edition.
47 Destinations Removed From The UK's "Red List"
As reported by The Irish Independent, travel between the UK and 47 long-haul destinations has opened up as the countries were removed from the UK's "red list" at 4am on Monday October 11, meaning that arrivals from those locations will no longer need to spend 11 nights in a quarantine hotel.
Meanwhile the Foreign, Commonwealth and Development Office (FCDO) has reportedly lifted its advice against non-essential travel to a further 42 countries and territories due to the COVID-19 pandemic.
This follows the removal of travel advisories to 41 locations last week.
The countries affected by both the easing of travel advisories and the reduction of the "red list" reportedly include Argentina, Chile, Cuba, Indonesia, Mexico, Nepal, the Philippines, South Africa and Thailand.
Colombia, Dominican Republic, Ecuador, Haiti, Panama, Peru and Venezuela are reportedly the only countries that remain on the "red list" at present.
People who travel to the UK from those locations will reportedly still be required to enter a quarantine hotel at a cost of £2,285 for solo travellers.
Article by Dave Simpson. Click subscribe to sign up for the Hospitality Ireland print edition.