Irish Air Travel Continues To Lag Behind Europe
Published on Jul 13 2021 3:00 PM in General Industry tagged: COVID-19 / EU Digital COVID Certificate / Airline Industry / Irish Air Travel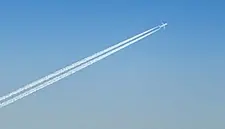 According to The Irish Times, Irish air travel continued to lag Europe last week as holiday makers boosted European flights to approximately 60% of pre-COVID-19 pandemic levels, figures show.
Flights in and out of Ireland totalled just 313 on Sunday July 11, fewer than 10% of the 3,920 recorded in Spain by air traffic control body Eurocontrol.
Irish Air Travel
Sunday's total left the Republic at number 23 in Europe, lagging behind Montenegro, which has a population of around 620,000.
Spain led the way, with Germany second at 3,528.
The UK hosted more than 2,200 flights on Sunday, putting it at number six.
The Government has pledged to re-open international travel next Monday, July 19, and has begun issuing digital Covid certs to fully-vaccinated adults, which will allow them free movement in the EU.
However, those aged between seven and 18 will need negative PCR tests to travel with inoculated parents, which airlines warn is a barrier to family holidaymakers arriving or departing in Ireland.
Figures from Eurocontrol show that there were more than 36,600 flights across Europe on Sunday, around 62 percent of the same day in 2019.
That tallies with other calculations showing European air travel recovered to around 60 percent of pre-pandemic levels in the first weeks of July, despite a slowdown in growth.
Bank of America's skytracker estimates that European flights improved to 62 percent of pre-pandemic levels as of July 8.
Irish giant Ryanair, its low-cost rival, Wizz Air, and Turkish Airlines led the way.
80% Of Pre-Covid Seat Numbers Returned For Central And Eastern Europe
Aviation data specialist, OAG, said airlines had boosted seats by 4.4% in western Europe to 15.2 million on Monday July 12 from 14.6 million seven days earlier, which is down 43 percent on 2019.
However, seat numbers in central and eastern Europe totalled 4.2 million, just 20% less than pre-COVID levels.
Bank of America analyst, Muneeba Kayani, notes that flight bookings within Europe took a step down in the week ending July 4, following almost three months of growth.
She says that activity on European airline websites was 78% of 2019 levels on July 8, indicating that many of the region's residents intend booking flights.
"Turkish Airlines was up the most by circa nine percentage points, followed by Wizz Air, Lufthansa, Ryanair and KLM at circa seven to eight percentage points," Ms Kayani said.
"EasyJet was up by four percentage points, while Iberia, British Airways and Air France showed declines."