Lufthansa And Air Canada To Require Staff To Be Vaccinated Against COVID-19; Delta Air Lines To Require Unvaccinated Staff To Pay Extra $200m Per Month For Healthcare Plan
Published on Aug 26 2021 2:00 PM in General Industry tagged: Lufthansa / Delta Air Lines / United airlines / Air Canada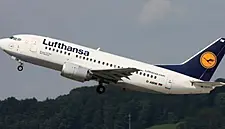 Lufthansa and Air Canada will require staff to be vaccinated against COVID-19, the airlines have said.
Lufthansa
Germany's Lufthansa will require the crew on its planes to be vaccinated against COVID-19, the airline has said.
Lufthansa will negotiate an agreement to this end with staff representatives, a spokesperson said, confirming an earlier report by Spiegel magazine.
"International flight operations will not be feasible in the future without coronavirus vaccination for aircraft crews," the spokesperson said.
Lufthansa's subsidiary Swiss will introduce the vaccination requirement from mid-November, as Swiss contracts already allow for that, while Lufthansa itself will have to first reach an agreement with staff representatives.
At its Austrian subsidiary Austrian Airlines, approximately nine out of 10 employees have already been vaccinated.
Air Canada
Air Canada has said that it will require all employees to get vaccinated against COVID-19, as the fast-spreading Delta variant of the virus drives an increase in infections.
The move by Canada's largest carrier is in line with a government mandate that workers in the transportation sector be vaccinated by the end of October.
Workers who are not vaccinated by October 30 will face termination or be sent on unpaid leave, Air Canada said. It has also made full vaccination a condition of employment for new employees.
However, the carrier will accommodate workers who cannot be vaccinated for reasons such as medical conditions.
United Airlines
Earlier this month, United Airlines Inc required all its US-based employees to be fully vaccinated against COVID-19.
A resurgence of COVID-19 cases in the United States has forced the US Centers for Disease Control and Prevention to reimpose some mask mandates and some companies to require vaccinations at workplaces.
Delta Air Lines To Require Unvaccinated Staff To Pay Extra $200 Per Month For Healthcare Plan
Meanwhile, Delta Air Lines has said that employees will have to pay $200 more every month for their company-sponsored healthcare plan if they choose not to get vaccinated against COVID-19.
News by Reuters, edited by Hospitality Ireland. Click subscribe to sign up for the Hospitality Ireland print edition.
As reported by The Irish Times, Delta Air Lines chef executive Ed Bastian said in a memo sent to employees, "The average hospital stay for COVID-19 has cost Delta $50,000 per person. This surcharge will be necessary to address the financial risk the decision to not vaccinate is creating for our company."
Unvaccinated US employees who will reportedly be required to take a COVID-19 test each week from September 12, and Delta Air Lines' COVID pay protection will reportedly be provided only to fully vaccinated individuals who experience breakthrough infections from September 30.
The $200 additional monthly fee for unvaccinated employees for the company-sponsored healthcare plan will reportedly start on November 1.
75% of Delta Air Lines' employees are reportedly currently vaccinated, and the airline has reportedly also partnered with the state of Georgia to operate the state's largest mass vaccination site at the Delta Flight Museum, where approximately 35% of Georgia's mass vaccination doses were reportedly administered to residents.
Bastian reportedly added in the memo sent to employees, "While we can be proud of our 75% vaccination rate, the aggressiveness of the variant means we need to get many more of our people vaccinated, and as close to 100% as possible."
Delta Air Lines' follows the US Food and Drug Administration's granting of full approval to the Pfizer COVID-19 vaccine on Monday August 23.
Article by Dave Simpson. Click subscribe to sign up for the Hospitality Ireland print edition.