Timing of NI Voucher Scheme To Boost Hospitality And Retail Businesses Was Based On Research, Says NI Economy Minister
Published on Sep 21 2021 1:00 PM in General Industry tagged: Northern Ireland / COVID-19 / High Street Stimulus Scheme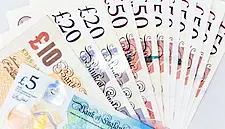 As reported by The Belfast Telegraph, Northern Ireland's economy minister, Gordon Lyons, has said that the timing of Northern Ireland's voucher scheme to attempt to boost spending in high street hospitality and retail businesses that have been adversely impacted by the COVID-19 pandemic was "based on research".
The scheme, will which see all those over 18 eligible for a £100 card to spend on the high street aimed at supporting local businesses, had been due to open earlier this year.
However, it was delayed due to a fresh surge of COVID19 cases.
High Street Stimulus Scheme
The High Street Stimulus Scheme cards can be applied for from September 27 to October 25, with the first cards set to be issued on the week beginning October 4.
Speaking outside the Assembly chamber earlier, deputy First Minister Michelle O'Neill reportedly said that she has advocated for the scheme to be spread out over a longer period of time.
O'Neill reportedly said, "I think that makes sense, it prevents a bottle neck that perhaps could occur if they are only allowed to spend the voucher over a small period of time, so I'll make that case and I have made that case in the Executive."
Lyons was reportedly asked about the scheme during Economy Minister questions on Monday September 20.
Lyons reportedly said, "This has been brought in at this time based on a number of factors."
"First of all in relation to research that we have carried out and also what businesses themselves have been telling us, that they went through a difficult period of lockdown.
"There was then a bit of a boom after the restrictions were eased in summer time, but this is a time that it tends to be a bit of a lag, in September and October, and in the run-up to when the Christmas spend starts.
"So we believe that this is that right time, not only because there is that natural dip in spending but also one of the policy objectives is to reorient that spending away from online on to the high street and we would like to do that as soon as possible that we can take advantage of the Christmas spend as well."
Also speaking outside the chamber, health minister Robin Swann reportedly said that it is important to highlight that the vouchers could be spent over a period of weeks.
Swann reportedly said, "It's not about a mad rush of filling our shops or restaurants all at a point of time but it is about getting them out as quickly as possible to the people who actually are deserving of them who actually can apply for them.
"And for retail, hospitality and everybody else to play their part in making sure that the retail environment or hospitality environments are following the current regulations and guides that are currently in place to keep those people who are entering them safe."
Age Limit
Back in the Assembly, Lyons was reportedly asked whether it was "unfair to exclude 16 to 17 year olds".
Lyons reportedly responded by saying that lowering the age of those eligible is "difficult for a number of reasons", including the databases which will be used to verify applicants may not include 16 to 17 year olds.
Lyons reportedly said that there are also "additional regulatory difficulties", such as how data is used for younger people and cost implications.
Lyons reportedly said, "If we were to extend this to everybody under the age of 18, it would add an additional £45 million to the total cost.
"So for all of those reasons and for the fact there was a time that we needed to get this out in, that's why we are proceeding on this basis."
© 2021 Hospitality Ireland – your source for the latest industry news. Article by Conor Farrelly. Click subscribe to sign up for the Hospitality Ireland print edition.