US To Lift COVID-19 Pandemic-Related Travel Bans On Air Passengers In November For Those Who Are Fully Vaccinated Against COVID-19 And Undergo Testing And Contact Tracing
Published on Sep 21 2021 2:00 PM in General Industry tagged: Trending Posts / Aer Lingus / FDA / US Food and Drug Administration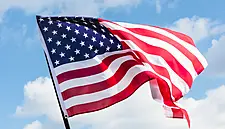 The United States has announced that it will lift COVID-19 pandemic-related travel bans on air passengers in November for those who are fully vaccinated against the virus and undergo testing and contact tracing.
As reported by rte.ie, coronavirus response coordinator for President Joe Biden Jeffery Zients told reporters that the new "consistent approach" will take effect in "early November".
Taoiseach Statements
Taoiseach Micháel Martin reported said while speaking in New York at the start of a five-day visit to the US that said he is very pleased to hear the news.
Martin reportedly said, "I had written to President Biden in August saying it was important that two-way travel between Europe and the United States resume.
"I pointed out to him the very high vaccination rates in Ireland right now and that the risk was much lower."
Martin reportedly said when asked if Biden had replied to his letter, "We haven't got a formal reply yet, but I think today's announcement is as good as it gets."
Minister For Foreign Affairs Statements
Minister for Foreign Affairs Simon Coveney reportedly said it that is "something that we, along with our EU colleagues, have been advocating for a considerable time", and, "We have alerted the US Administration to the high levels of vaccination within Ireland.
"With 90% of Irish adults now fully vaccinated, I know this will come as very good news for many in Ireland, the Irish living in the United States, as well as our American friends with links to Ireland and the rest of Europe."
Ireland's Ambassador To The USA Statement
Ireland's Ambassador to the USA, Daniel Mulhall, has reportedly also welcomed the decision.
Mulhall reportedly said in a social media post, "This very positive development will bring welcome relief to so many Irish people who have been separated from family for the past 18 months because of the #travelban."
AstraZeneca
While Washington has not authorised the AstraZeneca vaccine against COVID-19, European commissioner for the internal market Thierry Breton has reportedly expressed hope that travellers from Europe inoculated with the AstraZeneca vaccine will soon be able to enter the United States.
Breton reportedly said that the new order covers individuals who have been vaccinated with vaccinations that are recognised by the US Food and Drug Administration (FDA).
The agency has not approved the AstraZeneca vaccine, however, Breton reportedly said that he spoke with Zients, who reportedly "sounded positive and optimistic."
However, Zients reportedly told Breton that "for the other vaccines, for AstraZeneca in particular, their health agency would decide."
Currently Barred
The United States currently bars most non-US citizens who have been in Ireland, Britain, the 26 Schengen countries in Europe without border controls, China, India, South Africa, Iran and Brazil within the last 14 days.
Additional Details
Officials reportedly said that there will be some exceptions to the vaccine policy, including for children not yet eligible to be vaccinated, and the new rules reportedly do not yet apply to travellers crossing land borders with Mexico and Canada.
Biden's move came on the eve of the UN General Assembly in New York, where the pandemic is reportedly due to be the headline issue.
As reported by The Irish Independent, the White House said that the United States will reopen its borders in to air travellers who are fully vaccinated against COVID-19 from 33 countries in November, including the 26 so-called Schengen countries in Europe including Ireland, the UK, France, Germany, Italy, Spain, Switzerland and Greece, as well as China, India, South Africa, Iran and Brazil.
Zients reportedly did not give a precise start date beyond saying "early November".
The United States has reportedly also extended its pandemic-related restrictions at land borders with Canada and Mexico that bar non-essential travel such as tourism until October 21, while reportedly giving no indication if it will apply the vaccine rules to those borders.
The US has reportedly accepted foreign air travellers from more than 150 countries throughout the pandemic.
Its new action reportedly means that new COVID-19 vaccine requirements will now apply to nearly all foreign nationals flying to the United States, including those not subject to the earlier restrictions, and Americans travelling from abroad who are not vaccinated will reportedly face tougher rules than vaccinated citizens, including a requirement to show proof of a negative COVID-19 test within a day of travel and proof of buying a viral test to be taken after arrival.
Aer Lingus Statement
In a statement responding to the news that the US will lift travel bans for individuals who are vaccinated against COVID-19 in November, Aer Lingus said, "Aer Lingus welcomes the positive announcement today from the United States that the ban on entry of European citizens into the USA is to be lifted in November. Aer Lingus is greatly looking forward to welcoming passengers back on board, reuniting family and friends, business travellers and holiday makers with super fares."
Aer Lingus Chief Customer Officer Statement
In a statement also published on Aer Lingus's website, Aer Lingus chief customer officer Susanne Carberry said, "Aer Lingus is delighted to finally be reuniting Ireland, Europe and the United States. Often referred to as the '51st state', the connections between Ireland and the US are rich and deep, and we can now can once again connect families, friends and businesses on both sides of the Atlantic.
"This is an ideal time for customers to book as our September sale runs until the end of the month - it's a great time to get amazing value on travel to the States - and we are putting on thousands of seats to accommodate the anticipated demand.
"Safety remains our priority at Aer Lingus, and we continue to implement measures such as mask requirements and additional cleaning, as has been in practice across the airline for the past year. We are also committed to making the flight experience as comfortable as possible and customers can enjoy our in-flight food, drink and entertainment services on board."
Additional Aer Lingus Statement
Aer Lingus added, "Before travelling, Aer Lingus customers are advised to use the airline's new online travel support tool to search by destination and retrieve up-to-date tailored travel information based on their specific circumstances including vaccination status, return travel and flight connection requirements. Should plans change, customers can also avail of the 'Book with Confidence' flexible booking proposition until 31 December 2021."
© 2021 Hospitality Ireland – your source for the latest industry news. Article by Dave Simpson. Click subscribe to sign up for the Hospitality Ireland print edition.