Hotel Investment Volumes Across Europe Increased By Over 70% Quarter-On-Quarter In Q2 2021
Published on Sep 9 2021 10:27 AM in Hotel tagged: Trending Posts / Fáilte Ireland / Tetrarch / Tetrarch Capital / Citywest / starwood / STR / Citywest Hotel / Starwood European Real Estate Finance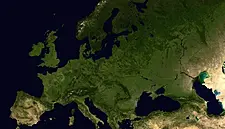 Hotel investment volumes across Europe increased by over 70% quarter-on-quarter to over €3 billion in the second quarter 2021, according to Starwood European Real Estate Finance.
Starwood European Real Estate Finance Statement
In a statement published on its website, Starwood European Real Estate Finance said, "Early indications for European second quarter hotel investment volumes are more than a 70% increase quarter on quarter to over €3 billion. This is also over 70% higher than the second quarter of 2020.
"There is still further to go to get back to the pre-pandemic level of €6 billion in the second quarter of 2019. Other positive indications are the number of large transactions in the market agreed in the second quarter which are likely to close in the third quarter, and, as with many other real estate markets, there is currently very strong demand and relatively low supply of product for sale."
Citywest Hotel Loan And HSE Contract
According to The Irish Independent, Starwood European Real Estate Finance has a £52 million (€44 million) loan held against Dublin's Citywest Hotel.
The Citywest Hotel, which is owned by Irish property investment group Tetrarch Capital, being used by the Health Service Executive (HSE) as a quarantine centre, and Starwood reportedly said that it expects the contract with the HSE to be in place for most of 2021.
Starwood has reportedly previously noted that the HSE contract held by the Citywest Hotel significantly de-risked the investment firm's loan against the property.
Number Of Hotel Openings In Europe To Hit An All-Time High This Year
The above news coincides with news that hotel market industry data company STR has said that the number of hotels openings in Europe is expected to hit an all-time high this year.
In a statement published on its website, STR said, "The number of hotel openings in Europe is expected to hit an all-time high in 2021, with more than 100,00 new rooms estimated for the year, according to STR data...More than 50,000 rooms have opened thus far in 2021, which is already more than all of 2020, and scheduled openings for the remainder of the year are expected to grow the number to more than 100,000 total. That growth reflects delayed 2020 openings and limited cancellations of planned projects to date despite the significant disruption in performance from COVID-19.
"The pace of openings is not expected to slow significantly in 2022, with a further 100,000 openings anticipated. Europe's previous peak for new openings came in 2019 with 74,852 rooms."
"'The pandemic led to far more delays than deferred and abandoned projects in Europe - yes, performance has suffered during the pandemic, but many investors are still counting on the resilience of the sector,' said Robin Rossmann, STR's managing director. 'While the impact of this supply influx will of course vary by market, there will be even greater competition for properties that have weathered the pandemic and hope to achieve meaningful levels of recovery over the coming years. These new openings will not be replacement supply as most properties that closed because of the pandemic have reopened.'"
Europe Remains Only World Region With Increased Hotel Construction
In a separate statement published on its website, STR said, "At the end of Q2 2021, Europe remained the only world region with a year-over-year increase in hotel rooms in construction, according to June pipeline data from STR.
"June 2021 (% changes in comparison with June 2020)
"Europe
"In construction: 237,304 rooms (+7.9%)
"Final planning: 177,165 rooms (+13.0%)
"Planning: 147,712 rooms (-6.4%)
"Germany (49,027) and the UK (36,444) lead Europe in total rooms in construction.
"Asia Pacific
"In construction: 476,740 rooms (-2.8%)
"Final planning: 181,453 rooms (+8.8%)
"Planning: 271,268 rooms (+13.6%)
"Among countries in the region, China has the most rooms in construction (290,619), followed by Vietnam (31,732).
"Middle East & Africa
"In construction: 135,740 rooms (-3.6%)
"Final planning: 45,313 rooms (-9.0%)
"Planning: 57,953 rooms (-13.8%)
"Saudi Arabia (39,362) and United Arab Emirates (37,954) lead in construction activity.
Americas
"In construction: 243,395 rooms (-11.2%)
"Final planning: 243,809 rooms (-19.8%)
"Planning: 297,929 rooms (+25.9%)
"The US holds the majority of rooms in construction in the region. In addition to the US, Mexico (13,721) and Canada (9,325) have the highest number of rooms in construction in the region."
The above STR statement followed an STR statement published in April in which the hotel market industry data company said that hotel construction was down around the world, except in Europe, which was the only world region showing increased hotel construction activity in comparison with the end of Q1 last year, according to March pipeline data from STR.
STR Contracts With Fáilte Ireland On Hotel Performance Reporting
Additionally, STR has announced that it has contracted with Fáilte Ireland on hotel performance reporting.
In a different statement published on its website, STR said, "STR, the leader in data benchmarking and analytics for the global hospitality industry, has signed a contract with Fáilte Ireland, the national tourism development authority, to support measurement and reporting of hotel performance in Ireland.
"STR will administer a monthly survey based on internationally recognised methodology and will gather intelligence from hotels across the Republic of Ireland to chart performance and recovery of the sector. Data collected will be provided back to hotels for use as a free benchmarking and management tool with metrics such as occupancy percentage, average daily rate (ADR) and revenue per available room (RevPAR). The third of those metrics is considered by the industry as the gold standard measurement of top-line performance.
"In addition, the survey will track source market trends (guest origins), which will provide useful intelligence and insights on the guest profile for Ireland's hotels. Ireland will also benefit from the ability to benchmark performance internationally by utilizing common methodology that allow like-for-like comparisons with other European destinations.
"'We are excited and proud to partner with Fáilte Ireland in providing the country's hotels with ongoing performance data and insights,' said Sarah Duignan, STR's director of client relationships. "This will strengthen STR's presence in Ireland, but more importantly, deliver new and timely insights that will inform hotel revenue management and business decisions. The reports will be crucial in maximising growth opportunities for Ireland's tourism recovery, and we will be able to hit the ground running as many hotels across Ireland already work with STR and are familiar with our data. We will expand the monthly survey across all 26 counties.'
"The initial survey launches 1 July 2021. Industry reports will begin in August 2021 via www.failteireland.ie. More information about the study can be found here."
© 2021 Hospitality Ireland – your source for the latest industry news. Article by Dave Simpson. Click subscribe to sign up for the Hospitality Ireland print edition.