Night-Time Economy Taskforce Report States Night-Time Economy Should Open Until 6am
Published on Sep 21 2021 9:23 AM in Pub/Bar/Nightclub tagged: Trending Posts / LVA / Licensed Vintners Association / Give Us The Night / night-time economy taskforce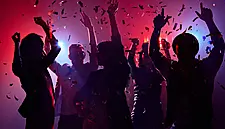 A newly-launched report from the night-time economy taskforce states that the night-time economy should be defined by a 12 hour period of activities between 6pm and 6am, and also calls for an extensive reform of the licensing laws.
As reported by The Irish Times, Minister for Tourism, Culture, Arts, Gaeltacht, Sport and Media Catherine Martin said at the launch of the report that she sees no reason why the opportunity could not be there to run events and permit serving of alcohol until 6am in certain circumstances.
Martin reportedly said, "Why not, that opportunity should be there,", and reportedly added that Irish cities are "way behind" some other European areas, and, "It can be done, and it can be done in a safe way, and that option should definitely be there."
However, Martin reportedly said that such steps have to be taken in tandem with reform of the licensing laws, and the government has reportedly approved plans to draft a new sale of alcohol bill that would repeal and replace much of the existing legislation covering the trade.
The initial return of the nightclub sector will reportedly be marked by a 60% capacity pilot event, which will feature antigen testing, at Dublin's Button Factory venue.
Give Us The Night Advocacy Group Representative Statement
Sunil Sharpe of the Give Us The Night advocacy group reportedly said that there is still, however, uncertainty among nightclub operators over the next steps, and that the industry has been advocating for a gradual reopening and more pilot events, but welcomes that one is going ahead.
Sharpe reportedly said, "For a lot of operators I've spoken to, there is a nervousness or an anxiety, and obviously just around COVID itself, if it does come into the venue and it spreads, will they be scapegoated. Just a little bit more guidance from public health officials, and from scientists as well.
"And I'd love to feel we have the reassurance of the government on some of these very tricky issues at the moment. I think we do, but I think what the industry don't want is to just be told, 'get on with it', and a week or two later to be shut again. We need some assurance, and just a little bit more support to feel the experts and public health officials who are employed by the government will work with us just that little bit more."
Other Measures For Which The Report Calls
The night-time economy taskforce report reportedly calls for the appointment of six night-time economy advisers, formerly called night mayors, and the modernisation of the licensing regime, and reportedly argues for the extension of opening hours in national cultural institutions, and reportedly launched a number of initiatives, including a new scheme working with vintners to give spaces for artists in which to perform.
The report reportedly also calls for a number of reforms around the use of empty or underused buildings, reform of noise regulations, better planning and co-ordination to ensure public safety in the night-time economy, and improved transport options including new 24 hour routes.
Minister Of State At The Department Of Justice Statements
Minister of State at the Department of Justice Hildegarde Naughton reportedly said that her intention is to publish the bill by next year, and that she wants to see the legislation that enables outdoor dining extended, as it expires on November 30, but that she will be working on more medium- and long-term reforms associated with the hospitality and licensed premises sector.
Naughton reportedly said that much of the work will build on work that was done in the early 2000s as part of an effort to reform licensing laws there, but the general scheme of the bill will not be published until next year because of the engagement involved.
Additional Tourism Minister Statements
However, Martin reportedly said that the launch of the taskforce report is "not just about alcohol".
Martin reportedly said, "It's about having those cultural events, having gallery spaces, not only in our cities, in our towns and villages, to be able to have more diversity of choice and activity for people.
"I'm currently looking at with my officials further supports for this sector, as part of the budget negotiations as well. I have my eyes on that."
Martin reportedly said that the sector has been name checked as one that may need further supports as part of budget negotiations, and, asked if there will be further financial supports for the sector, she reportedly said that she is already working on some schemes and will continue to do so as part of the budgetary process.
Martin reportedly said, "I believe my Cabinet colleagues are fully aware of that, and I won't be shy in asking for those supports."
LVA Statements
The launch of the night-time economy taskforce came as the Licensed Vintners Association (LVA) said that it will be seeking to an extension of late night opening to 5am.
In a statement published on its website, the LVA said, "The Licensed Vintners Association (LVA) has welcomed the upcoming reform and modernisation of the licensing laws, saying an overhaul was 'long overdue'. They also outlined the importance of ensuring any new licensing system was fair and balanced and did not place disproportionate responsibilities on pubs while allowing for other venues to serve late night alcohol under looser conditions.
"As part of the reforms, the LVA will be seeking to have late night trading hours extended to 5am, seven nights a week. They will also be pressing for a 50% reduction in the costs of late night licenses.
"Currently each individual late night licence includes a government charge of €410 per day, in the form of a Special Exemption Order, as well as legal fees. For venues seeking to operate late night for five nights a week, that can amount to additional Government charges of €8,200 per month.
"All late night licensing charges must also be paid upfront, which is a significant cost for businesses who have not traded in 18 months. The LVA has called on the government to waive these charges for the first six months after they resume business to assist their recovery. The 300+ late night venues, who employ approximately 5,000 staff, will have been kept closed for 585 days by 22 October, the date they are expected to reopen.
"The LVA also cautioned that for the new licensing system to be a level playing field, then all venues should have to face the same requirements around planning, health and safety, fire safety, security and public liability.
"'This reform of the licensing system is long overdue,' said Donall O'Keeffe, chief executive of the LVA. 'The current system is archaic, bureaucratic and expensive. For many years now the LVA has been arguing that there is no reason that a modern, vibrant city like Dublin can't have a proper late night economy. Permitting trading to run to 5am will facilitate a much more staggered approach when it comes to people going home, instead of the majority of the public all being pushed out on to the streets at the same time.
"'We also believe that the current system of securing late night licenses is disproportionately expensive and we will be seeking a 50% cut in those government charges as part of this process. Having to pay €410 per night, plus legal fees, for an additional two hours trading as permitted under the current system, simply isn't justified. This would also allow smaller venues to compete in the late night trade as they cannot justify the current costs.  The majority of late bar operators would opt to trade to 2.30am under this approach.
"'It is also essential that any licensing reforms maintain a level playing field. You can't have a system in place where it is possible to take a short cut around existing licensing requirements, such as those involving planning, fire safety, health and safety, public liability, and security. There can't be heavy restrictions placed on the pub sector while other venues can skirt around them or don't implement them.
"'The negative experience with theatre licences previously, shows the potential for abuse. The unintended consequences of that system previously was that it created significant issues around unfair competition and for policing. We can't have any new licensing regime that creates those same problems.
"'We are looking forward to engaging with the government on these issues and the publication of the night-time economy taskforce report. Hopefully these reforms will allow for our night time activity to modernise, ensuring Ireland's famous night life is not limited to closing times which have no real bearing on a country with a 21st century outlook," Mr. O'Keeffe concluded.
In a separate statement published on its website ahead of the above one, the LVA said, "Government imposed charges on late night venues should be waived for the next six months to aid the recovery of nightclubs and late bars, according to the Licensed Vintners Association (LVA).
"Any licensed premises who seeks to open late currently has to make an additional payment to government of €410 per night. For a late night venue that operates five nights a week that represents an extra €8,200 per month imposed by the government, so they can open their doors late.
"Late bars and nightclubs are not due to reopen until 22 October, meaning they will have been kept closed for a period of 585 consecutive days - more than 18 months in total.  The LVA estimates there are about 300+ late pubs and nightclubs around the country who have been kept closed, employing approximately 5,000 people.
"Any pub or nightclub who wishes to open late must seek a special exemption order (SEO) for each individual night they are looking to remain operating beyond normal closing time. This amounts to an additional two hours trading. Only venues who meet strict criteria around CCTV, security and public liability insurance are eligible to apply.
"The LVA proposal would work in a similar fashion to the current liquor license waiver for other hospitality businesses that has been adopted by the government for 2021.
"'While it is great that there is now a date when late bars and nightclubs will be able to open their doors again, it is also true that for many of these venues it will take them a long time to recover,' said Donall O'Keeffe, chief executive of the LVA. 'There is an opportunity here for the government to aid the revival of these venues simply by waiving the government charges involved in special exemption orders.
"'Securing an SEO involves government charges of €410 per night as well as solicitors' fees, which all adds up to significant expense for businesses who have not been allowed to trade for more than a year and half. Paying these government fees when you lodge your application, which is how the process works, is a major burden on businesses who have had no turnover since March 2020. To help give these late bars and nightclubs a chance to recover the LVA believes the government charges involved should not be imposed for a six month period from 22 October 2021 to 22 April 2022.
"'Under the LVA proposal the application system would remain the same - any late bar or nightclub would still have to go to court to secure their SEO and Gardaí would be able to voice any potential objections. The only alteration is that the extra expense imposed by the state would be waived for that period.  In that way it would be very similar to the liquor licence waiver the government has provided for the rest of the hospitality sector. This is a relatively simple step for the government to take and would also be an important saving for cash strapped businesses.
"'Another benefit of this approach is that it will provide a window for full consideration of the night-time economy taskforce report, which is due to be published shortly and will have a significant bearing on the future of late bars and nightclubs. As part of that process the LVA has sought to have SEO costs reduced and late trading hours extended,' Mr. O'Keeffe concluded."
© 2021 Hospitality Ireland – your source for the latest industry news. Article by Dave Simpson. Click subscribe to sign up for the Hospitality Ireland print edition.