Papa John's is Spending $100 Million a Year to Clean Up Its Menu
Published on Jun 23 2015 10:33 AM in Restaurant tagged: Papa John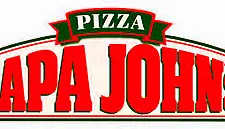 Papa John's is spending $100 million a year to eliminate artificial ingredients and other additives from its menu, underscoring the cost of the restaurant industry's shift to more natural foods.
The company removed monosodium glutamate, or MSG, from its ranch dressing last year and pulled trans fats from its garlic sauce.
Now Papa John's has homed in on a list of 14 ingredients, including corn syrup, artificial colours and various preservatives, that will be banished by the end of 2016. The ingredients are mostly in the chain's dipping sauces, which some customers use for pizza, and other items like chicken poppers.
After high-profile moves by Chipotle Mexican Grill and Panera Bread to purify their menus, restaurant chains are under pressure to go all-natural - and make sure consumers notice. Papa John's started posting its ingredients online this year, shining a spotlight on its food.
But the push to remove artificial ingredients comes at a cost. In addition to the $100 million in added expenses each year -- the result of using higher-priced natural ingredients - the shift has affected the taste of some items, said John Schnatter, the company's founder and chief executive officer.
"It's hard to remove some of these things and still get the flavor and functionality you want," said Schnatter, the "Papa" in the company's name. "We gave up flavour on the ranch dressing because I wanted to get the chemical out."
News by Bloomberg, edited by Hospitality Ireland