Irish Distillers Appoints New CEO As New Performance Results Are Revealed
Published on Feb 8 2018 9:52 AM in Drinks tagged: Trending Posts / Irish Distillers / Pernod Ricard / Jean-Christophe Coutures / Conor McQuaid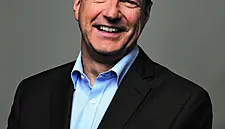 Drinks supplier and whiskey producer Irish Distillers has announced that chairman and CEO Jean-Christophe Coutures will leave his current role to take up a new position as chairman and CEO of Chivas Brothers, the scotch whisky business of Pernod Ricard. He will be replaced by Conor McQuaid, who currently serves as EVP global business development at Pernod Ricard.
Commenting on the announcement, as well as the performance of Irish Distillers' results for the year ending on December 31, 2017, Coutures said, "I know that Conor will be a great ambassador for Irish whiskey on the world stage and I am honoured to be handing over the reins of such an incredible organisation at this important moment for our industry.
"Jameson, which has been driving the growth of the category for the past 28 years, continues to thrive and is now in double or triple digit growth in 80 markets across the world. In the six months to the end of December 2017 we are growing value (12%) ahead of volume (11%) with all regions contributing to this success. While the growth has been driven by the USA, Europe, Africa and the Middle East, we have also seen a particularly strong growth coming in the Asian and Latin American markets."
Coutures added, "The Republic of Ireland Spirits market remains challenging with volume growth of 3.7% now outpacing value growth of 3.3%. Against this backdrop, our premium spirits brands have recorded strong net sales growth during H1: Jameson (+ 5%), Powers (+11%), Prestige Irish whiskeys (+30%), premium vodka (+5%) and premium gin (+29%).
"Irish whiskey tourism is another important part of the Irish whiskey story. In 2017 the number of tourists travelling to Ireland to visit Irish whiskey distillery centres increased by 11%. The reopening of Jameson Distillery Bow St. – the original home of Jameson – in March 2017 undoubtedly played a role in this growth. Our brand homes in Bow St., Dublin and Midleton, Cork will continue to support the Irish Whiskey Tourism Strategy target of trebling the number of Irish whiskey tourists visiting Ireland annually to 1.9 million by 2025."