Italian Wine Producers In Dublin Today For Borsa Vini Italiani 2017
Published on Jan 17 2017 11:00 AM in Drinks tagged: Wine / Italy / Borsa Vini Italiani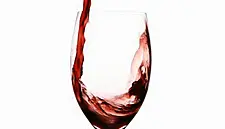 Representatives from 30 wineries arrived in Dublin today (17 January) to take part in 2017's Borsa Vini Italiani.
The event will showcase an impressive line-up of wines, with the 30 producers presenting their wines all come from Southern Italy from the regions of Calabria, Campania, Puglia and Sicilia, and all are seeking representation.
The concept behind Borsa Vini Italiani is that of a Wine Exchange whereby owners and winemakers will present their wines to the Irish trade who will be able to meet with winery personnel directly.
Fortunato Celi Zullo, director of the Italian Trade Commission said, "we are delighted to be returning to Ireland to present these fabulous wines and producers to the Irish wine buyers and trade. Our focus will be to connect key businesses from Italy and Ireland in a forum that is specifically aimed at importers, independents and restaurant trade. We hope to highlight the diversity, quality and value of wines produced in Southern Italy".
Fortunato Celi Zullo continued: "Italy produces many world class wines but the sheer scale and variety of wines can sometimes be daunting. Our event will highlight the diversity of Italian wines and our Masterclass which will focus on wines from southern regions will show the diverse and distinctive character and often exceptional value of wines from these regions."
Date: Tuesday 17 January, 2017
Time: 12:00 – 18:00
Location: Conrad Hotel, Earlsfort Terrace, Dublin 2.