Patricia Callan Hired As Director of Alcohol Beverage Federation of Ireland
Published on May 8 2017 4:10 PM in Drinks tagged: ABFI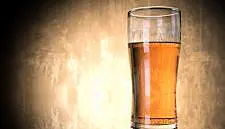 Patricia Callan has been appointed to the role of Director of Alcohol Beverage Federation of Ireland.
Patricia joins ABFI from the Small Firms Association (SFA) where she has been Director since 2006. As SFA Director Cullan has lead the development and implementation of the organisation's five-year strategic plan including a rebrand of the SFA, a new constitution and governance structure.
She has developed a very strong media profile becoming a familiar face as the spokesperson for small business in Ireland. She has built an excellent reputation among policy decision makers and is regularly invited to participate at high level national and EU level fora. Ms Callan joined Ibec in 1997 as a Business Services Officer in the Mid-West office before moving to Dublin as an Executive and later as Assistant Director with the Small Firms Association before taking on the role of Director. Patricia holds a Masters in International Studies from the University of Limerick, a BA (mod.) in Economics from Trinity College Dublin, a Diploma in Management from DIT, and a Diploma in Employment Law from the National College of Ireland.