Profits Perk Up At Insomnia Coffee
Published on Nov 21 2016 2:20 PM in Drinks tagged: Insomnia Coffee / BHJ Holdings / Bobby Kerr / Redcoral Catering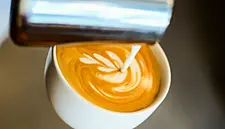 Accounts filed by BHJ Holdings, which operates a number of subsidiary businesses connected with Insomnia Coffee, has reported profits of €1.93 million last year.
The Irish coffee chain, co-owned by Bobby Kerr, opened its first shop in Galway back in 1997 and now boasts over 120 coffee shops throughout Ireland and the UK.
Accounts for Insomnia Ltd show that it made a profit of €554,226 during the year and that the group's retail division, Redcoral Catering, reported a profit of €245,131, reports The Irish Examiner.
After opening its first UK shop in 2015 in Rugby, Warwickshire, it had further openings in Bradford, Cardiff, Bristol and Bromley. However, the accounts show that its UK presence reported a loss of €53,789.
Insomnia's high street franchise was launched in April 2012 and opened its first franchise store in 2013. The company was recently voted 'Best Indigenous Irish Franchise' at the Irish Franchise Awards 2016. Requirements for opening a store include having a minimum of €180,000 of investment capital available; a franchise fee of €15,000; a royalty fee of 6 per cent; and a marketing fee of 1%.