The Best Places in London for a Gin and Tonic
Published on Aug 4 2015 4:32 PM in Features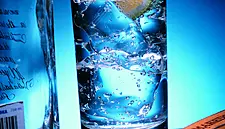 Gin is one of London's most fashionable spirits. From cool pop-up bars to luxurious hotel lounges, it's a favourite with drinkers and bartenders, writes Richard Vines, chief food critic for Bloomberg....
Gin is one of London's most fashionable spirits. From cool pop-up bars to luxurious hotel lounges, it's a favourite with drinkers and bartenders, writes Richard Vines, chief food critic for Bloomberg.
 What's so good about gin, and where are the best places to go for the ultimate gin and tonic? To get answers to these important questions, I enlisted the help of Olivia Williams, whose book, Gin Glorious Gin, charts the spirit's journey to contemporary cool.
Gin was fashionable in the 1920s and '30s, but its popularity ebbed after World War II as it became associated with empire and the establishment. Young people wanted something different, says Williams, who graduated from Oxford University in modern history.
She traces the origins of the gin's resurgence to the launch in 1986 of Bombay Sapphire, with attractive packaging and a floral style quite different from the strong juniper flavor of classics such as Beefeater, Tanqueray, and Plymouth. Hendrick's is a floral gin that has also appealed to new drinkers.
So where are the best places in London for a gin and tonic?
Williams came up with a shortlist that we whittled to three because they are handy enough to explore in a single afternoon. A very convivial afternoon it was, too.214 Bermondsey
This dimly lit basement establishment is hidden below Antico restaurant, just south of the River Thames. You can try flights of tasting measures to work out what you like in this hipster-style cellar with exposed brick walls.
"There's an excellent selection of gins; they have about 60 at any one time," Williams says. "And they make their own tonics. A lot of the time, when people think they don't like gin, it's actually the tonic that they don't really like. So they've got a good selection of tonics for people to experiment with as well. I tend to categorize gins in four different ways: Floral, classic, herbal, and spicy. And I like gins from all those different categories, but when I'm trying to help people find gin that they like, I urge them to think about which of those four that they particularly like and then home in on those, and then I think you'll find the perfect gin.
"I would try and wean yourself off tonic as much as possible because it's a shame to get a really good gin and then just drown it in tonic. When we're doing gin tastings, we tend just to put a little bit of water with the gin and drink it almost neat. I'd also encourage people to do that because you really get to know what the botanicals are in the gin and think about which garnishes you would like to put with it.
"I like it here because it's very cosy and not many people know about it yet. I guess that might be about to change. It's a solid date place." Rating: 7/10.
 214 Bermondsey is at 214 Bermondsey Street, London Bridge, SE1 3TQ,
This Art Deco bar at the Savoy Hotel won an award last month as the world's Best International Hotel Bar.
It's dark and moody and exudes glamour, and barmen such as Lorenzo Antinori (from Rome) mix charm and expertise as they'd craft the perfect cocktail. He says that the best gin and tonic requires good ice and good company. It's the bar's most popular drink.
"I love the grandeur and the drama of the place," Williams says. "It's all-out opulent. It's black and gold. The sense of occasion is wonderful when you bring someone here for the first time. What's also really impressive is that it is the Savoy and such a big name, but they are always making an effort to find the latest gin that isn't gimmicky and is worth sharing with people. That's another reason why I want to make repeat visits, rather than just a one-off show-stopper."
Antinori serves us Fords gin.
"Fords is another one they've just found and they're introducing people to," Williams says. "It's made in London and it's 45 percent (alcohol by volume) so it's pretty punchy alcohol-wise, but they've done a pretty good job not clobbering you over the head without how alcoholic it is." Rating: 9/10.
The Beaufort Bar is at the Savoy, Strand, WC2R 0EU;  or www.fairmont.com/savoy.
London Gin Club
This former pub in the heart of Soho traces its history to 1933, when the grandfather of owner Julia Forte took part of the space. The basement was England's first yogurt factory in the 1900s, she says. The ground floor bar feels like the old pub it is, with bare tables and walls cluttered with old advertising signs. No one knows how many gins it currently stocks but it runs from about 240 to 260, says head bartender Stevie Watson. Bestsellers include Bathtub, Martin Miller's, and Langtons.
"I particularly like this place because Soho, down through Covent Garden, was the historic heartland of gin when it was mother's ruin 300 years ago," Williams says. "So I like coming to Soho to drink gin. It feels right to me. This is a good pit stop when you are off out somewhere else. It is very central, it's very relaxed. They also sell these gin flights, so you can try about four different ones to see which ones you like and carry on for the rest of the evening. It's a really fun place to bring people." Rating: 8/10.
The London Gin Club at The Star at Night, 22 Great Chapel Street, Soho, W1F 8FR; thelondonginclub.com.
But don't stop there! The other bars on our long list were:
The Duke's Head, Highgate. Home to the Sacred Gin Bar—serving Sacred, which is distilled nearby.
The Grapes, Limehouse. The Grapes has stood on the site for almost 500 years. It was immortalized by Charles Dickens in Our Mutual Friend. It's right on the Thames, which was a gin hub.
Spaniard's Inn, Hampstead. Dickens used to drink there and wrote about it in The Pickwick Papers.
Le Meridien Sipsmith Sipping Garden. This pop-up gin joint will be open until September in Piccadilly.
And finally, Williams's five favorite gins:
Sacred: Distilled in Highgate, north London. Each of its 12 organically sourced botanicals is macerated in English grain spirit and then distilled separately in glassware under vacuum.
The Botanist: A total of 22 foraged island botanicals are hand-picked on Islay, an island in the Hebrides, off northwest Scotland.
Sipsmith VJOP: A London gin for which juniper is introduced at several points during distillation for a distinctive flavor.
City of London: A classic London dry gin distilled in the heart of London, on Fleet Street, with a speakeasy-style cocktail bar.
Dodd's: Made in Battersea, using the honey of London bees for a distinctive sweetness.
Richard Vines is the chief food critic for Bloomberg. Follow him on Twitter @richardvines.
 Richard Vines, chief food critic for Bloomberg