Avocado Café With 'Endless' Possibilities To Open Next Month
Published on Jan 23 2017 3:35 PM in Food tagged: De Pijp / Albert Cuypmarkt / The Avocado Show / Ron Simpson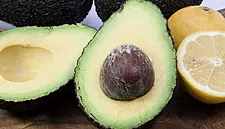 A new café dedicated predominantly to avocados is to open in Amsterdam's popular De Pijp quarter next month. It will be called The Avocado Show and will prominently serve the ingredient for breakfast, lunch and dinner as well as offering late-night snacks, reports Eater.com.
De Pijp is home to a large amount of restaurants, cafes and bars as well as the Albert Cuypmarkt, the latter being one of Europe's largest markets after opening in 1905.
Co-owner Ron Simpson told Dutch newspaper Algemeen Dagblad that "the possibilities are endless […] our only rule is that the dishes need to contain the green super fruit in one way or another".
Possible menu items include avocado burgers, avocado ice cream, chocolate-avocado smoothies, breaded and baked avocado fries with dip.