Brexit Transition May Take Longer Than Two Years, Ireland Coveney
Published on Sep 27 2017 10:31 AM in General Industry tagged: Brexit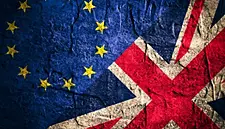 Britain's Brexit transition may extend beyond the two-year time line suggested by UK Prime Minister Theresa May, Ireland's foreign minister said.
"It may well prove necessary for the UK to seek a longer transition phase than the two-years, considering the amount of work involved preparing adequately for Brexit," Simon Coveney said in the Dail late on Tuesday.
The so-called implementation period after the UK exits the European Union laid out by May in her Florence speech last week could take as long as five years, according to person familiar with the Irish government's preparations for Brexit, who asked not to be named as the deliberations are private.
Ireland, the EU economy most vulnerable to Brexit, is seeking as long a transition as possible. The EU has made clear that any transition should be time-limited, and the pro-Brexit members of May's government were reluctant to accept even a two-year bridging deal.
"The difficulty for the U.K. to bear in mind is that the EU27 would need to agree to a longer transition period of more than three years, and that's not a given," said Katy Hayward, a political sociologist at Queen's University Belfast. "What they don't want is a period of indecision, and the EC is very wary about the U.K. using the transition period to buy more time."
News by Bloomberg - edited by Hospitality Ireland