EasyJet to Expand its Belfast-London Routes
Published on Apr 7 2015 10:47 AM in General Industry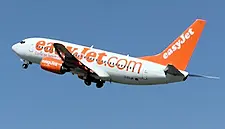 Low-cost airline EasyJet is planning an expansion on all of its Belfast to London routes, which would create 100 new jobs.
According to the Irish Times, Belfast International Airport announced the news after EasyJet published its winter schedule last week.
The airline wishes to increase the number of seats on its Gatwick, London Luton and Stansted routes by over 125,000, bringing the total number of seats to over half a million.
Managing director of BIA said the expansion is a welcome investment for the airport and will boost the economy. "Increasing the number of seats by close to a third will mean significant increases in airport activity," he said.
"We are well equipped to handle such a tremendous increase which will bring benefits not only to South Antrim but Northern Ireland generally."
EasyJet also announced plans to increase seat capacity on its Liverpool, Birmingham and Manchester routes.