The Gathering Set For A Return?
Published on Jul 2 2015 11:38 AM in General Industry tagged: tourism / Paschal Donohoe / The Gathering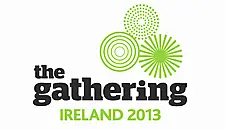 Minister for Tourism Paschal Donohoe has said that the Government is considering a repeat of The Gathering event that took place in 2013.
As part of the Department of Tourism's plan to increase visitors to Ireland to ten million annually by 2025, Minister Donohoe has said that they are looking at ways to promote Ireland as a place to visit all year round.
The Gathering, which aimed to mobilise the the Irish diaspora to return to the island throughout the year, was a year-round event and a similar scheme could drive tourism in the months outside of the high season, the Irish Times reports.
Events such as the centenary commemorations of the 1916 Easter Rising and the War of Independence have potential to drive tourism up in the next few years, particularly from the diaspora, said Donohoe.
"However, we recognise that the many commemorations of critical events in our history over the coming years are not primarily focused on tourism. Rather, they are occasions to remember, but on which we will also look to the future with confidence," he added.
So far this year, over three million people have visited Ireland, as the tourism sector has seen a rapid growth to tiger economy levels. Ireland's record year for tourism was 2007 when 7.7 million people visited, 2015 is on pace to be at that record.
The increased revenue will help to boost employment in the sector, said Donohoe. ""Our goal is to create an additional 50,000 jobs in the sector. These are additional jobs that will support families and communities in every part of Ireland."