Tourism Ireland Looks To Maximise Number Of American and German Tourists
Published on May 29 2017 3:43 PM in General Industry tagged: Tourism Ireland / Brexit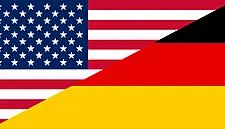 Tourism Ireland teamed up with tourism industry leaders from around the country to partake in two workshops that examined how to maximize growth from the American and German markets.
America is one of the greatest foreign contributors to Ireland's tourism industry, with fft.ie reporting that revenue from the US rose by 72% and visitor numbers by 48% between 2010 and 2015, while more tourists come to Ireland from Germany that any other country on mainland Europe.
An estimated 650,000 German travellers journeyed to Ireland last year, generating close to €400 million for the country's economy.
Tourism Ireland is now re-assessing potential opportunities in both of these markets to ensure the number of American and German visitors to Ireland continues to increase going forward, especially in light of Brexit.