Viparis And AccoHotels Partner To Increase Paris's Events Appeal
Published on May 16 2017 10:43 AM in General Industry tagged: accor / Viparis / Pable Nakhlé Cerruti / Stéphanie Bensimon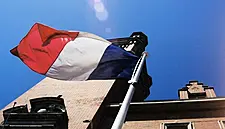 European events management company Viparis has announced that it's teaming up with France's top hotel operator, AccorHotels, in a bid to increase the appeal of Paris as a location for international events.
As reported by incentivetravel.co.uk, in order to encourage organisers of major events to consider Paris as a possible venue, the two companies have formed a partnership so they can offer hotel rooms to potential attendees that can be booked several in years in advance.
Deputy CEO of Viparis, Pable Nakhlé Cerruti, said, "Our clients are looking for venues that can offer large-scale capacities and the services that go with them, and accommodation is high on their priority list. With the 2017 opening of the Paris Convention Center in the heart of Paris Expo Porte de Versailles, it is even more critical to be able to assure a correspondingly large range of hotel offerings. By partnering with AccorHotels, we will be able to enhance our international standing via reservation services that can provide high-quality, varied and appropriate accommodations."