Airbnb Claims It Generated €74m For Regional And Rural Ireland
Published on Nov 8 2016 3:24 PM in Hotel tagged: tourism / Airbnb / Home Sharing: Empowering Regional & Rural Ireland / Heather Humphreys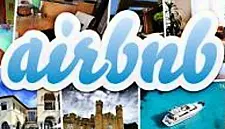 Airbnb has released a report that states 6,000 hosts in regional and rural Ireland earn €2,700 annually from home sharing, with the Airbnb hosts and users in these areas generating a combined total economic activity of €74 million.
The 'Home Sharing: Empowering Regional & Rural Ireland' report, which is based on the year-period from September 2015 to August 2016, revealed that €27 million was earned by the host community and that visitors spent €47 million at local regional Irish businesses.
Other key findings in the report show that in the past year 11,000 unique hosts welcomed over 650,000 guests to their home, that a typical host listing sees them rent out their home for 28 days, with guests staying on average for 2.6 nights. The average age of hosts was 47 with 44% of hosts saying they are using the income to make ends meet.
Some 85% of Airbnb guests said they chose Airbnb because "they wanted to live like a local" which saw "Ireland's famous welcome" result in hosts get a rating of 4.7 out of 5 on average from visitors.
Discussing the report, global head of customer experience and Ireland site lead at Airbnb, Aisling Hassell said: "We are delighted to see that people across Ireland have joined the growing home sharing movement, which reflects the way that people live and travel in the 21st century. People of all ages and walks of life are recognising that there is great value in sharing a spare room, or your home when you're away. They are opening up new experiences to visitors and showcasing the best of local Irish hospitality that is so special to us all. We really believe in the immense opportunity for everyone across Ireland to open up their neighbourhoods, no matter how remote, and put themselves on the map."
Minister for Arts, Heritage, Regional, Rural and Gaeltacht Affairs, Heather Humphreys TD added: "As part of my work to rejuvenate rural Ireland, I want to help create sustainable communities which focus on promoting their individual strengths. The benefit of the Airbnb model is that it can bring new visitors to remote and perhaps previously undiscovered locations, providing a new potential source of revenue for communities which might be otherwise off the beaten track."