Food Safety Standards Not Up to Scratch in Northern Irish Hotels
Published on Apr 16 2015 10:24 AM in Hotel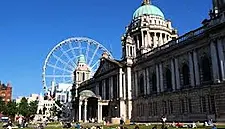 Five Northern Irish Hotels, hostels and B&Bs received a score of less than three from the Food Standards Agency.
One hotel received a zero out of five score, meaning that urgent improvement in food hygiene standards is required, according to Belfast Live.
A total of 16,000 hotels, hostels and B&Bs have been inspected by the FSA, with only 12 of these receiving the lowest score. Just over 500 others have received a one or two score.
The inspections were undertaken as far back as June 2014 and the agency acknowledges that improvements may have been made to the sites since.