Irish Hospitality Sector Benefiting from Currency Gap
Published on Apr 13 2015 12:58 PM in Hotel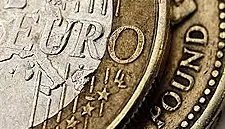 Couples from Britain and Northern Ireland are making big savings on their wedding by traveling to the Republic, as the favourable exchange rate continues to benefit the Irish hospitality sector.
Newlyweds are saving nearly €1,500 on the cost of a 180-guest wedding in Ireland compared to the equivalent in the North, according to Stephen McNally of the IHF.
Hotels, restaurants, bars and even retail shops are seeing the benefit of the the influx of people travelling from the North and Britain. High-end merchandise retail outlets can offer goods at a 25 per cent discount compared to sterling prices, according to the Irish Independent.
As previously reported, border towns businesses are booming thanks to the increase of visitors, and Dublin experienced a "bumper" weekend over the Easter period.
"We had to adapt quickly to the changed environment and even with the sterling/ euro differential, the industry is lean and very competitively priced given the quality of our hotel stock," said McNally, speaking about the improved trade.
With increased connectivity between the UK and Ireland along with the diverging currencies, Ireland is becoming an increasingly attractive destination for holidays, especially short city breaks.