Dublin Music Venue Twisted Pepper Closing
Published on Aug 12 2015 11:18 AM in Pub/Bar/Nightclub tagged: nightclub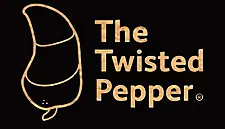 Popular Dublin music venue the Twisted Pepper will close its doors this weekend, as owners Bodytonic confirmed in a statement after some confusion over the future of the establishment.
The group, which also operates a number of venues including The Bernard Shaw in Dublin, announced that the nightclub will close for two months after this weekend, and reopen after renovations.
A Facebook post announcing the closure had been released and subsequently deleted, leading to speculation over the venue, situated in Dublin's Middle Abbey Street, which has been open since 2008.
The new venue will open in October with a "new bar and food focus". DailyEdge.ie reports that it intends to reopen under the name 'Wigwam'. It will no longer function as a live music venue, which it became known for.
"We want to make things smaller, more intimate, more local, more creative… more fun," read the statement.
Twisted Pepper will have a "wrap up weekender" starting Thursday with dozens of live acts playing over the three nights.