Award-Winning Kinsale Restaurant Sees Huge Increase In Profits
Published on Nov 22 2016 12:11 PM in Restaurant tagged: Kinsale / Fishy Fishy / Martin Shanahan / Kinsale Gourmet Store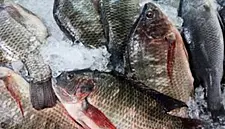 Kinsale's award-winning restaurant Fishy Fishy, co-owned by Martin Shanahan and his wife Marie, recorded profits of nearly €400,000 last year.
The seafood restaurant, which underwent an extension, saw a 231 per cent increase in profits from €117,927 recorded in 2014 to €391,515 in 2015, reports The Irish Independent.
Newly-filed accounts by The Kinsale Gourmet Store Ltd show that its accumulated profits were €1.6 million and that this year's increase in profits were significant compared to an increase of €71,136 in 2013 and €74,9252 in 2012. The accounts show that the company has staff costs of €691,209 and that it saw its wage costs decline from €914,779 to €819,818.
Shanahan and his wife opened their original Kinsale Gourmet Store in 1990 and after much success opened Fishy Fishy in 2006. The restaurant has two floors and a capacity for 160 customers as well as an outside al fresco dining area.