Cork Character Cafés To Host Pop-Up Event In Cork
Published on Jul 26 2017 10:23 AM in Restaurant tagged: Cork Character Cafés / Nano Nagle Place / Lettercollum Kitchen Project / The Stuffed Olive / Urru Culinary Store / Ruth Healy / Rebecca O'Keefe / Taste Cork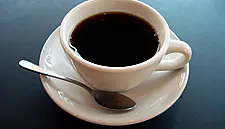 Saturday August 19 will see three cafés from the Cork Character Cafés collective partaking in a pop-up event at the recently renovated Nano Nagle Place for the purpose of promoting cafés as community-focused gathering sites where locals and visitors alike can enjoy the county's culinary charm.
As reported by The West Cork Times, the three venues teaming up for the event are Lettercollum Kitchen Project of Clonakilty, The Stuffed Olive of Bantry and Urru Culinary Store of Bandon.
Cork Character Cafés founder Ruth Healy commented, "Nano Nagle Place and each of the Cork Character Cafés are individually distinctive and unique, but similar in that they all combine traditional heritage inspiration with a contemporary style in the celebration of space, food and hospitality."
Rebecca O'Keefe of Taste Cork, which supports Cork Character Cafés, further explained, "Through a series of unique pop-ups and themed weeks, the Cork Character Cafés aim to enhance the customer experience and knowledge of local foods, and to shape the telling of Cork's food story around the culture and the history of our region, making Nano Nagle Place the perfect starting point."
The event will include a three-course set summer lunch followed by a guided tour of the buildings, gardens and convent complex of Nano Nagle Place. Tickets are €20 per person and are available to purchase online at www.urru.ie as well as in store at Urru Culinary Store and The Stuffed Olive.