Domino's Pizza To Expand Its Presence In Ireland
Published on Jul 26 2017 12:12 PM in Restaurant tagged: Ireland / Pizza / Domino's / Takeaway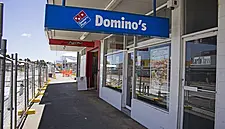 Domino's Pizza is planning to expand its presence in Ireland in the wake of an upsurge in Irish business during the first half of the company's current financial year.
Domino's, which runs 47 branches in the Republic at present, intends to open a new outlet at an as-yet-unidentified site towards the end of 2017. The decision represents the popular takeaway chain's first expansion in Ireland in recent years, reports The Irish Examiner.
As part of its interim earnings presentation on Tuesday July 25, Domino's divulged that in the six months to June 25, 2017, system sales rose by 10.1% in Ireland and by 22.4% on a reported basis to £28.6 million, or €32 million. Online orders also saw a 28% increase, with online sales now making up over 55% of the company's total sales in Ireland, while mobile website sales reportedly experienced "a strong surge" as well.