Paris Restaurant L'Arpege Named Best In Europe
Published on May 17 2017 10:57 AM in Restaurant tagged: Fäviken / L'Arpege / Alain Passard / Steve Plotnicki / Schaunenstein Schloss / Opinionated About Dining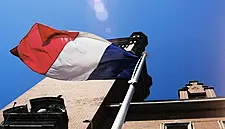 Parisian restaurant L'Arpege, which is run by chef Alain Passard and known for its gourmet vegetable dishes, has been named the best dining destination in Europe for the second consecutive year, according to the 'Opinionated About Dining's Top 100+ European Restaurants' list.
The list, which is presided over by famous food blogger Steve Plotnicki, placed L'Arpege, Schaunenstein Schloss of Switzerland and Faviken of Sweden in its top three spots.
news18.com quoted Plotnicki as having stated that, "Passard added an intellectual component to cooking that didn't exists before" due his proclivity for cooking dishes that give otherwise ordinary vegetables a Michelin-starred makeover. Plotnicki also noted that Passard's approach to cooking is "a variation on minimalism and deconstruction" that has been copied by many other chefs, pointing out that this year's OAD list includes nine restaurants run by chefs who trained under Passard.
France topped the list's leader board with a total of 34 restaurants, narrowly beating Spain's 31 and Italy's 27.