Yum Brands Slips as Supplier Scandal in China Crimps Profit
Published on Dec 11 2014 6:43 AM in Restaurant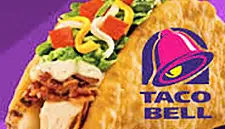 Yum! Brands, owner of the KFC and Taco Bell fast-food chains, fell the most in almost five months after cutting its profit forecast for 2014, hurt by a health scare in China.
Earnings per share will rise by a mid-single-digit percentage, excluding some items, according to a statement yesterday. That's down from a 20 per cent growth forecast that was issued in July. Yum said same-store sales in China would be negative for the year amid fallout from safety issues with a meat supplier there.
Yum, which was still recovering from a supply-chain investigation in China that started in 2012, was hit by another food scare in the country in July when vendor OSI Group LLC was probed by the government for altering of expiration dates on meat. The restaurant chain terminated its relationship with OSI globally after the investigation.
The shares slipped 6.2 per cent to $70.53 at the close in New York, the biggest one-day slide since 17 July. Yum has dropped 6.7 per cent this year. The company said it expects earnings per share growth in 2015 of at least 10 per cent, according to the statement. Analysts projected an increase of 17 per cent, on average.
"We fully expect to bounce back in China and benefit from tremendous sales leverage as sales rebound," said Greg Creed, who will take over as Yum's chief executive officer 1 January.
Bloomberg News, edited by Hospitality Ireland