Compass Sees First Half Growth
Published on Apr 1 2015 1:54 PM in Technology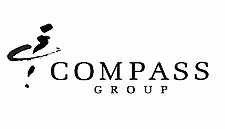 Compass, the world's biggest catering company, has announced that its organic revenue growth is expected to rise by 5.5 per cent in the first half of the business year.
The company has been boosted by strong demand in its North American operations, as well as a return to growth in Europe and Japan, the Financial Times reports.
Sales in North America, which account for almost half of its total business, are expected to increase by around eight per cent for the company which caters for Amazon, Twitter, Major League Baseball and Wimbledon.
Compass, which serves around three billion meals a year, saw a steady 0.5 per cent growth in Europe and Japan, despite mixed economic situations across the regions.
The company has reaped the benefits of an increasing number of businesses such as schools, universities and hospitals outsourcing in recent years.