40 Million Bottles Of UK Gin Sold In The Past Year
Published on Dec 12 2016 10:02 AM in Drinks tagged: Gin / gin and tonic / Wine and Spirit Trade Association / International Wine and Spirit Research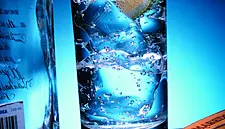 Gin sales in the UK have grown by 16 per cent as around 40 million bottles were sold to generate over £1 billion for the past year.
The Wine and Spirit Trade Association (WSTA) said the sales are the equivalent of 1.12 billion gin and tonics, an increase of 200 million compared with 2012, and that there was 40 new distillery openings in 2016, reports The Guardian.
The WSTA commented that exports of UK gin to America is a particularly strong market, with exports to there growing by 553 per cent in the past decade and generated £159 million in 2015.
"Drinking habits have changed dramatically in the last five years and the premium gin market has been one of the biggest winners. The emergence of new-style gins and premium mixers is driving sales before food, particularly in gastro pubs," said Neil Everitt, founder and chief executive of Brockmans gin. He added that sales more than doubled in the first six months of 2016 and that Spain was one of the company's biggest markets.
Humphrey Serjeantson, research director of International Wine and Spirit Research, said that gin's continued growth will be driven "by premium and above brands, with a wide flavour range combining with localism and, increasingly, terroir playing a key role" and that there will be "growth of a real ultra-premium segment".