Irish Whiskey Industry On Trade Mission To Canada
Published on Feb 27 2018 11:23 AM in Drinks tagged: Trending Posts / Bord Bia / Canada / Irish Whiskey Association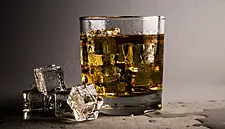 The Irish Whiskey Association will travel with Minister for Agriculture, Food and the Marine Michael Creed T.D. to Canada this week as part of an Irish government trade mission, in association with Bo...
The Irish Whiskey Association will travel with Minister for Agriculture, Food and the Marine Michael Creed T.D. to Canada this week as part of an Irish government trade mission, in association with Bord Bia, to promote Irish food and drinks products in the country.
Exports of Irish whiskey to Canada have grown substantially over recent years, with export values reaching €16.7 million in 2016, up 171% since 2011. Export values increased by a further 20.5% in the first 10 months of 2017, according to CSO figures.
The trade mission represents the first large-scale trade delegation to Canada since the recently negotiated Comprehensive Economic and Trade Agreement (CETA) came into effect in September 2017.
The new CETA Agreement, which resulted in the removal of a number of major trade restrictions on spirits and the recognition of geographical indications in Canada, is expected to deliver a boost in performance for EU spirits and open the market up further to premium Irish whiskey brands.
Market analysis conducted by BMI Research for Bord Bia showed that Canadian consumers are willing to pay more for premium product offerings, with an increase in drinks spending of 3.6% running ahead of a 1.2% increase in consumption. However only 6% of Irish whiskey currently on sale in Canada are premium brands. This mean there is a significant opportunity for Irish whiskey producers to grow the sale premium brands in Canada, building on phenomenal triple digit sales increases in premium Irish whiskey in other major markets in recent years.
Representatives from IWA member companies will either participate in the trade mission or be represented at a showcase drinks event, organised in conjunction with the Liquor Control Board of Ontario (LCBO). Member companies on the mission include Irish Distillers, Walsh Whiskey, Tullamore D.E.W., Teeling Whiskey Company, Cooley Distillery, Chapelgate Whiskey, Glendalough Distillery, Dublin Liberties Distillery, Barr an Uisce Whiskey and Blackwater Distillery. The expo will take place at the Irish Embassy Pub and Grill, 49 Yonge St.
In addition, the Irish Whiskey Association will be hosting a briefing and tasting event for Canadian media with the support of Spirits Canada, aimed at promoting the Irish whiskey category.
Commenting ahead of the trade mission, head of the Irish Whiskey Association, William Lavelle, said, "Canada is one of the fastest-growing markets worldwide for Irish whiskey. The CETA agreement has helped open up Canada for even more Irish whiskey export growth and our industry is determined to grasp the opportunities on offer.
"We see continuing double-digit growth in Irish whiskey exports to Canada, including to the large Irish diaspora population. We particularly see the potential for premium, authentic Irish whiskey brands to prosper in the Canadian market.
"Irish whiskey remains the fastest growing spirits category in the world. The Irish whiskey industry has a global ambition of more growth in more markets. Canada is a key target.
"We are delighted to represent the Irish whiskey industry on this trade mission. ABFI, which the IWA is a part of, welcomes the strengthened commitment of the Irish Government and Bord Bia to promoting Irish drinks categories, not just food, internationally and on trade missions."
Meanwhile, Minister for Agriculture, Food and the Marine, Michael Creed, said, "I look forward to Irish companies increasing their exports of Irish whiskey, Irish cream and other spirits to Canada. Canada was the 2nd biggest export market for Irish Cream in 2016/2017, with exports increasing from €35.9 million in 2016 to €39.5 million in 2017, an increase of 10%, while it is the 6th biggest export market for Irish whiskey with sales of €13.5 million in 2016 rising to €16.6 million 2017 and increase of 22%.
"Clearly there is a growing demand for our quality Irish spirits in Canada. My visit will facilitate meetings to bring together Irish spirit companies with representatives of the key agencies and companies in the importation, distribution and retail alcohol sector in Canada to help develop and grow this market."