Molson Coors Joins Heineken To Chip Away At Key SABMiller Market
Published on Jan 20 2016 10:51 AM in Drinks tagged: Featured Post / SABMiller / AB Inbev / Molson coors / columbia / Postobon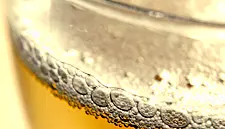 Molson Coors Brewing Co. has joined a group of brewers trying to grab a piece of SABMiller Plc's near-monopoly of Colombia's beer market.
The company is partnering with Colombian soda giant Postobon SA and Chile's largest brewer to compete in the country's rapidly growing light beer segment, Molson Coors International Chief Executive Officer Krishnan Anand said. Molson started selling its Coors Light brand in Colombia this month, taking on SABMiller's Aguila Light.
"It's a market where the light beer segment is both reasonably large and is growing fast," Anand said in a phone interview. "While Aguila Light has driven the light segment into the mainstream, by and large the portfolio available to consumers has been limited."
Molson Coors's entry into Colombia is the latest in a series of attacks on SABMiller's dominance in the Andean nation, its biggest market by sales in the Americas. Colombia's wealthiest family, the Santo Domingos, have a 14 per cent stake in SABMiller and for decades competed with the Ardila family, owners of Postobon, for control of Colombia's beverage, media and aviation markets.
Molson, which is headquartered in both Denver and Montreal, is partnering with Central Cervecera de Colombia, or CCC, a joint venture between Postobon and Cia. Cervecerias Unidas SA, to distribute the beer. Heineken NV has a 50 per cent stake in the holding company which owns a majority stake in CCU. Anheuser-Busch InBev NV last year purchased Bogota Beer Company, Colombia's biggest craft brewer, to enter the super premium market.
Beer Consumption
Colombian annual beer consumption is 42 litres (11 gallons) per capita, compared to 85 litres in Venezuela and 146 liters in the Czech Republic, according to data gathered by SABMiller.
"In Colombia, per capita consumption is low compared to other countries in the region and the world, and we believe that the entrance of new players will allow the sector to grow, benefiting consumers and our company," SABMiller's Colombia unit said in an e-mailed reply to questions.
Despite SABMiller's 98 percent market share, Molson will be able to compete through its pricing strategy and its distribution partnership with Postobon, Anand said. Postobon, the country's largest nonalcoholic beverage company, will distribute Coors Light alongside its other products to the Caribbean coastal region. It distributes PepsiCo Inc. beverages as well as its own brands to about 400,000 outlets on a weekly basis, Anand said.
Coors Light will be sold at an "affordable premium," priced 20 per cent to 30 per cent higher than Aguila Light, he said. That will make Coors Light competitive with Miller Light and cheaper than Corona.
But even selling at a premium, importing Coors Light from the U.S. adds a level of cost and complication that Bavaria, SABMiller's Colombia unit, does not face. In February 2014 Bavaria President Grant Harries said his company's regional breweries would give it a competitive advantage over new entrants.
Colombian transport costs are kept high by roads that rank 126th out of 140 economies in the World Economic Forum's 2015-2016 global competitiveness index, and which cross a landscape largely consisting of mountains and jungle.
Molson Coors will produce beer domestically when CCC completes its new factory near the capital Bogota, if the brewery gets accredited to make Coors Light. Molson is working with the joint venture to make sure the brewery will meet its standards, Anand said.
"This is a natural extension of that robust growth of Coors Light that we've been seeing over the last several years in Latin America," he said.
News by Bloomberg, edited by ESM. To subscribe to ESM: The European Supermarket Magazine, click here.